Power and Politics in Language and Literature Research Group
The 'Power and Politics in Language and Literature' Research Group brings together Humanities scholars in Language and Linguistics, Literature, Creative Writing, and History. It focuses on the ways in which politics, political culture and power, and power relationships are represented through language(s) and access to languages, and through literature.
Formed in 2018, the group shares interests in issues a range of issues, including: activism; the politics of educational practice and pedagogy; feminism; law; migration, forced migration and multilingualism; histories of racism and slavery; social and linguistic inclusion/exclusion; and social justice.
Drawing together expertise on first and second language acquisition and education, histories and representations of activism, truth and reconciliation, forensic linguistics, language attitudes, and literary representations of migration and law, this interdisciplinary group works across disciplines and timeframes to explore some of the ways in which power and societal relations are maintained and questioned through language and literature.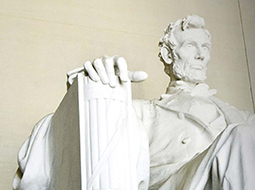 +
Get an insight into life at Northumbria with videos and 360 panoramas of the Department of Humanities.