Learning Through Work (Professional Practice Awards)
Early Years Practitioners are committed to supporting the children and families they work with and many aspire to gain graduate status or Masters awards. By embarking upon the PPA route they can access a full degree or smaller awards, fitting in with a busy lifestyle. Teaching Assistants, Child-minders, Teachers, Nursery managers and other practitioners have benefited from this flexible and robust route. 
The Professional Practice Awards (PPA) in Early Years Practice at Northumbria University span both undergraduate and postgraduate levels of study and are designed to promote professional and personal development; intended to benefit both the learner and their employing organisation. Inter-personal, inter-professional, intellectual and practical skills are developed through the recognition and critical reflection upon the individual's continuing professional development, independent work-related study and real time work-based projects.
The Northumbria University Professional Practice Awards offer bespoke qualifications delivered by a highly skilled and experienced team of academics who are also active within the field of early years and education. 
The uniqueness of our approach is the work-based learning focus which allows for flexibility across our delivery, content and timing of the programmes. It also provides opportunities for organisations to derive a benefit and competitive advantage by maximising the relevance of bespoke projects and initiatives.
For more detail about the Postgraduate and Undergraduate offers click on the links below.
Undergraduate Programmes
The Professional Practice Awards Undergraduate Programme is the ideal option if you are already employed (paid or voluntary), but want to develop further in your field.
Discover more
Postgraduate Programmes
Work with Northumbria University to gain postgraduate qualifications through work based learning.
Discover more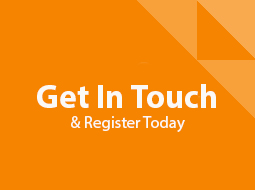 +
Get in contact with our team today for more information about our products and pricing.