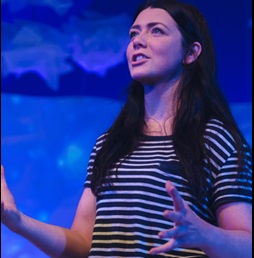 December the 4th marked the end of an incredible year in Newcastle and at Northumbria. I graduated from my Masters in Digital Marketing and felt incredibly proud of what I had achieved.
To celebrate this achievement I went to Live Theatre to watch a play called The Terminal Velocity of Snowflakes. My recent graduation, the fact that Christmas is coming, and the snowfall in Newcastle over the weekend all meant that a festive feeling was creeping up on me.
As I took my seat in the Live Theatre, I realised that the play had an element of snowy weather, and it was written by Nina Berry, a Northumbria graduate. It was a slightly strange moment when I reflected upon the experiences we shared and just three years apart. Which was extremely coincidental considering this is a play that touches on human connections, both physically and with no boundaries.
This play isn't technically a Christmas play, but its snowy mise-en-scene gave me that impression. As the events unfold and the depth of character and story magically play out to a truly thought-provoking ending, I was blown away by the quality of what I was watching. Usually there is a disconnect between myself and the actors, sets, stories and directors, especially on films, however I was emotionally engaged with what I was watching and it was through those similar experiences, thoughts and relatable achievements I shared with the writer. I am not for one minute comparing our stories, achievements or thoughts, but celebrating the fact that I was connected and emotionally exposed to what I was watching because of my decision to study at Northumbria University.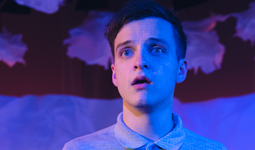 The Terminal Velocity of Snowflakes really impressed me. You can tell it has been written with heart, passion, knowledge of the craft and most importantly, a pride of having lived in Newcastle Upon Tyne. The Terminal Velocity of Snowflakes is a must-watch this Christmas, but be quick as it is selling out and ends in a few weeks' time!