Milan on budget
I know, probably, you cannot find Milan on "cheap student destination", but it doesn't mean that you can't travel one of the most expensive cities in Europe and don't spend a lot of money. So over the weekend, I had a post-Erasmus reunion with my friends and Milan was the perfect place, because of the culture and nightlife are booming even in the cold winter. However, how did I manage to spend so little and see a lot in the capital of fashion?
1. Trip itself
My trip was Bergamo – Manchester and back to Newcastle, I did this because Bergamo is really close to Milan and Bergamo –Manchester has one of the cheapest tickets and it is not that far by bus, especially if you spend on a couch just 1 pound with Megabus. Plus that way I visited Bergamo and Manchester, so I 3 cities I have never been before.
2. Bergamo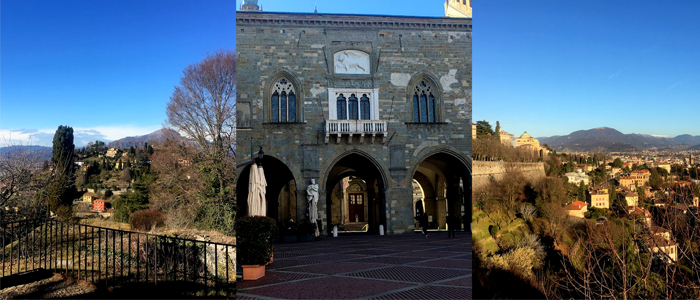 If you are going to Bergamo or Malpensa airport I really recommend to go to Bergamo it is gorgeous towns and you can go up in the old town and see the Alpes and on which side Switzerland is, by the way, they have the best gelato at Gelateria Gemma and lunch would be cheaper than in Milan.
3. Accommodation
Airbnb or hostels have a really reasonable price range, you just have to look through carefully and do not leave it for the last minute, but even if you do you can find a good deal and close to the center. I saw that some suggest staying in Bergamo or some other small town, but it is really unnecessary because trains cost too and you will be spending more time on them than you could do something efficiently.
4. Food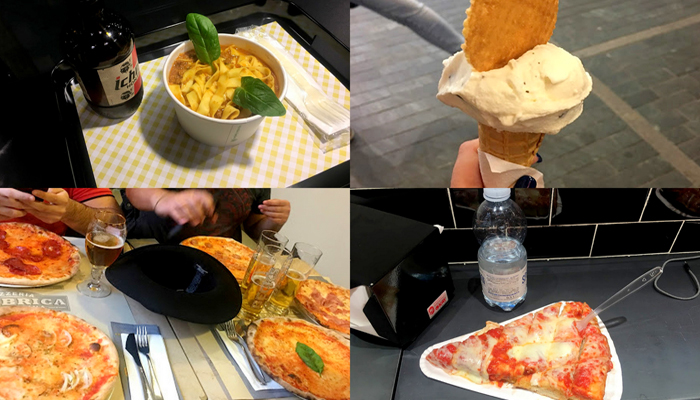 It is one of the most important parts of the trip in Italy: pasta, pizza, panzerotti, arancini and all other words that make you daydream, but how make it cheap and still have the best food coma? Here helps you to know locals, I had the best guides that I met on my Erasmus, but there are other ways as Couchsurfing, meets and greets, facebook groups, free tours. I suggest the famous Milan 'Aperitivo', you spend around 11 euros and you get one drink and all you can eat, you can go to Navigli canal they have a lot of happy hours and the view is spectacular.
5. Sightseeing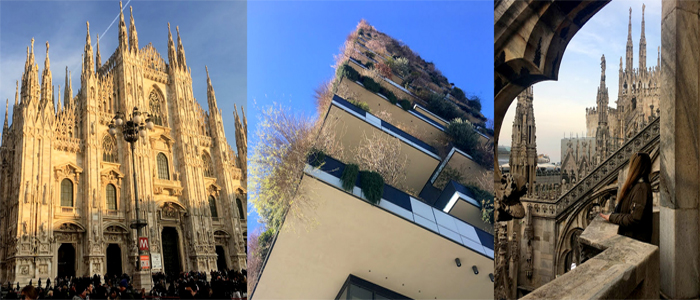 There is so much to see in Milan, from famous Duomo di Milano to fashion streets and again I really encourage try to meet some locals, they will know better were and when best to visit museums and where is the best and most expensive shopping street (just for looking, this is the trip on budget), but one thing you have to do is go to Duomo terrace it is around 12 pounds, but you won't regret it and remarkable Sforza Castle is for free to go around.
6. Manchester
Even if I had just 5 hours and it was mostly raining, I still had quite a good and chill time, I met some people who are studying in Manchester and they took me where to eat and around Northern Quarter that is really hipster and has a lot of cool shops, it was the best way to end really nice trip.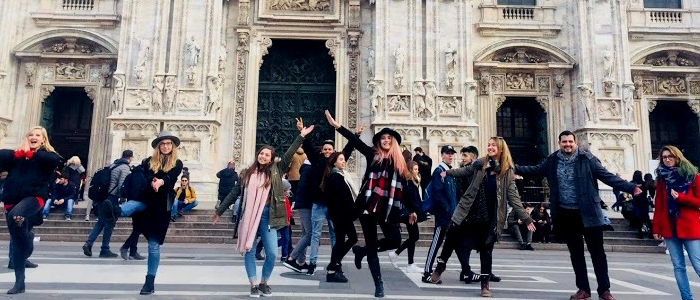 And that is how I managed to do my trip on a budget and I could even do a better job, but Italian food was just too delicious to say no.