I'm at the airport, waiting for a plane to go home for Christmas after 15 months away. My first semester of my MSc course is over and it seems quite unbelievable how fast the time flies. Three months ago, the thought of coming from the United States, where I worked at the time, straight to England after I was already away from home for more than a year was really scary. The hardest part about doing so was leaving a whole year of my life behind, saying a lot of goodbyes and coming into something completely new, different and most of all challenging – studying abroad and in a foreign language. After I spent a year in an English-speaking country I felt pretty confident about doing my course in English. That had all changed during the month I had to travel in between the old job and the start of my first semester at Northumbria. Every person I met (Brits included) told me "good luck with talking to Jordies". I literally had no idea what that meant until I got to Newcastle and a lady at the airport (probably) asked me for my passport. Is that even still English?!
Getting off the plane at the Newcastle airport was luckily the only bad part of the whole experience and it was mostly because I was exhausted, heartbroken, depressed and the last thing I wanted to do was to talk to people. That had changed as soon as I arrived at the Northumbria Meet&Greet stand at the airport and started talking to the students. Later I even became good friends with two of them. What was strange is that in 15 months of travelling, coming to Newcastle I had, for the first time, experienced the true culture shock. Different accents, a different currency, completely different people, not knowing anyone or anything about the city and still having six more days until the start of the semester – it was all so overwhelming that I basically decided to be just sleeping off the jet lag for a whole week until the school started and when I wasn't sleeping, I was roaming around and exploring the city.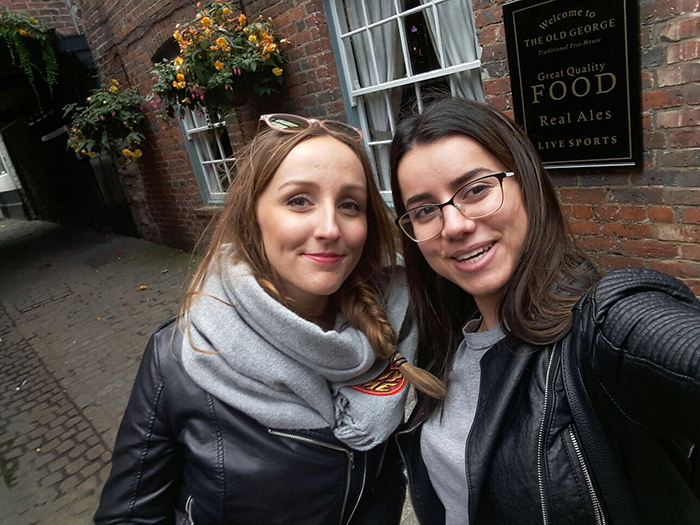 Coming here, I was thinking how busy I will be once my lectures start, that I will find a part-time job and will spend the rest of my time studying. That did not happen. I haven't been very lucky in looking for a job and in the end, it happened to be a good thing, especially once I started working on my assignments. Since the British education system is completely different from the one we have back in the Czech Republic, the biggest adjustment and a challenge at the same time was getting familiar with the methods of assessment and how to work on it. I feel like that is a thing that all international students have in common. We are not sure what to expect and what is expected from us. That is why it became very important for me to be pro-active, ask about everything and most of all try not to stress too much about it. What is amazing about my course, compared to what lectures look like in the Czech Republic, is that there aren't that many people in the actual class. That makes it a lot easier to interact and establish a certain relationship not only with lecturers but also within us, students. That, together with getting familiar with the environment of a British university had helped me a lot of times. These connections especially came in handy when I needed some advice about assignments or the course in general.
Not having a job has also been beneficial for my social life. Newcastle is an amazing city full of things to do in your free time. Baltic centre always offers interesting exhibitions as well as some other galleries around the city, there are tons of concerts or street markets, all the time. I hate staying in, on a nice day but even on the rainy English days and there is just always something to do in Newcastle. The only problem related to being unemployed is not having enough money for these activities and it definitely isn't (at least not in my case) sustainable.
No one can prepare you for the experience of being away from your home country, your family, friends and your "natural habitat" for such a long time. This is the time when it really is all about you. In the process I have learned how important it is to think about what people are you surrounding yourself with and that it is only up to us if we're going to navigate through life with optimism or not. Being more optimistic is my only resolution for the year 2018. I'd also wish to be more active and make use of all the opportunities the city and the university has to offer. I guess together with the lectures and writing my dissertation, it should keep me busy for quite some time. See you at the campus.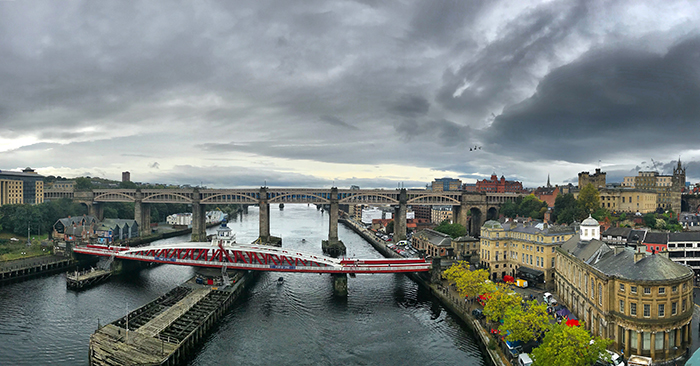 HAPPY NEW YEAR AND GOOD LUCK IN THE FORTHCOMING SEMESTER! 😊