Corbridge is only 35 mins by train or 1 hour by bus from Newcastle but is often overlooked for its larger neighbour Hexham. This is a shame as if anything, despite its petite size, Corbridge probably has even more to offer.
Corbridge is an ancient town, first settled by the Romans in AD85 when they built Corstopitum, a supply town for the troops on Hadrian's Wall. From the beginning Corstopitum provided much of the building stones used in the construction of many of the village buildings, including the church, Vicar's Pele and nearby castles. The remains of fort are still impressive, located on a hill just above the town and are some of the most impressive and accessible Roman remains this side of Hadrian's Wall.
There is an abundance of history in an around Corbridge. If you head down to the river you will find the remains of a Roman Bridge. Within the Church yard that is a completely intact fortified Pele tower which now (somewhat surreal) has been turned into a tiny micro-brewery. It probably only seats around 20 people, but is such an interesting setting to grab a drink.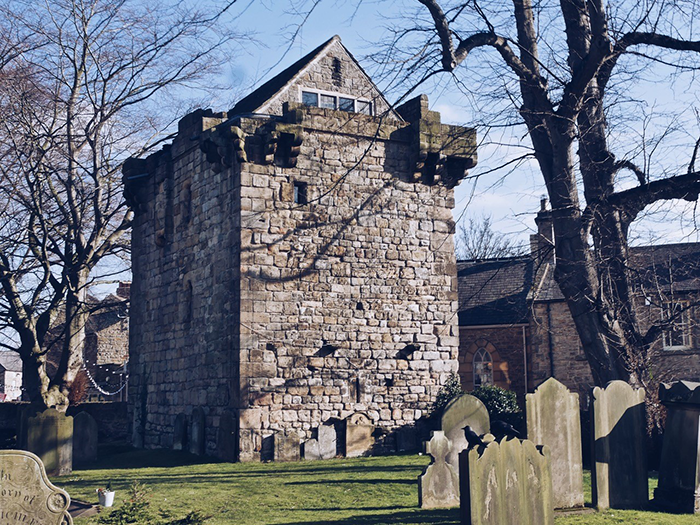 The Exterior of the Medieval Peel Tower, located within the Church Yard
Section of the extensive remains of Corbridge Roman Fort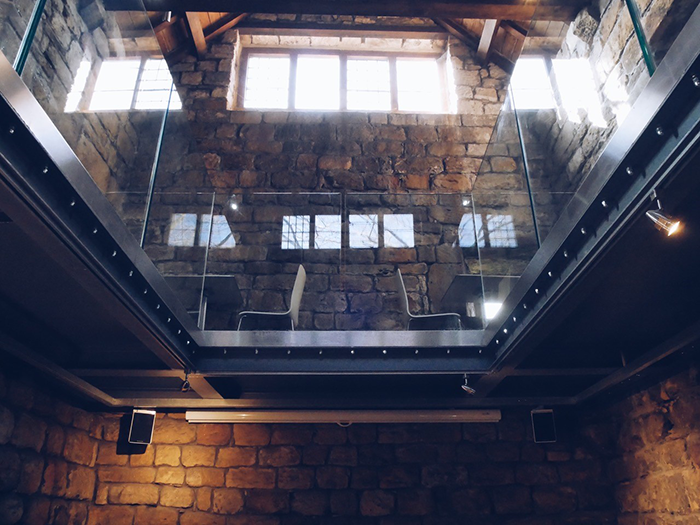 The interior of the Peel Tower is now a cool bar and micro-brewery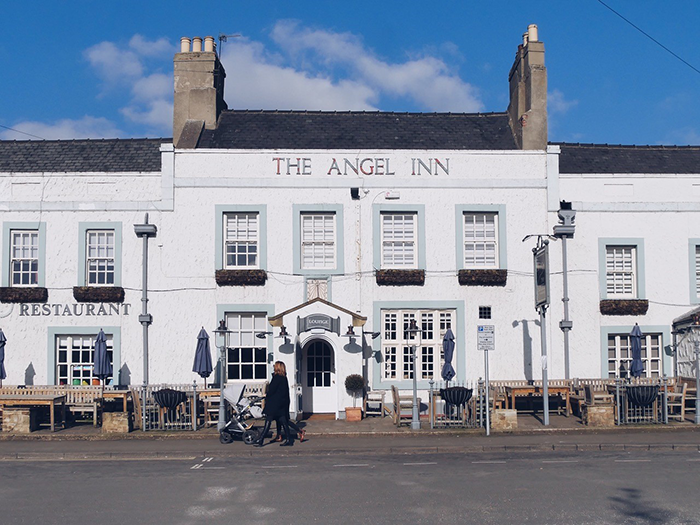 The Angel Inn is a great place for lunch.
There is a rewarding circular walk up to the Medieval Aydon Castle, one of the most complete fortified Medieval Manor Houses in the UK. It sits high above a beautiful ravine, which the walk includes. You can obtain a map of the walk from the tourist information office on Hill Street.
Corbridge isn't all about history, in fact it has some of the coolest interior shops and restaurants in North East England. It is the balance of the old and funky which makes it such and interesting destination. The interior shop RE is one of the quirkiest and most unique in the north of England, often featuring in Home and Design magazines and it is surprisingly inexpensive. There are a great choice of cafes and places to eat as well as a great bookshop 'Forum Books' which has an excellent collection of art and design books.
A great place for lunch is the Angel Inn, an ancient coaching Inn with a contemporary feel. It offers a tasty and affordable menu.
Hexham is only 5 minutes by train and is definitely worth a visit for its beautiful abbey and historic buildings, but the best way to reach it is via ta beautiful river walk between Corbridge and Hexham which takes just over an hour. You could then return to Newcastle from Hexham via bus or train.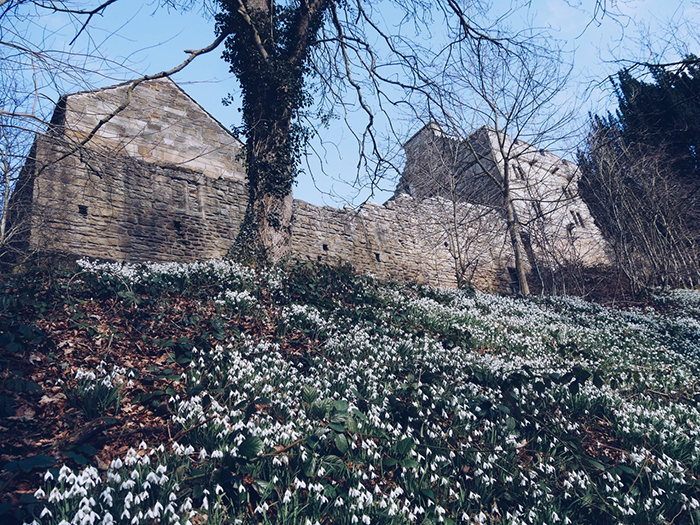 Aydon Castle viewed from the deep ravine it overlooks
RE, one of the quirkiest and unique Interior shops in the North of England.