Warkworth is a rewarding day trip from Newcastle. Sitting on the Northumberland Coastline, a mile from the town of Amble, it is one of Northumberland's most beautiful villages with lots to explore.
The dominating feature of the village is its massive medieval castle. When I say dominating, I mean really dominating. Sitting at the head of the high street it can be seen from miles around.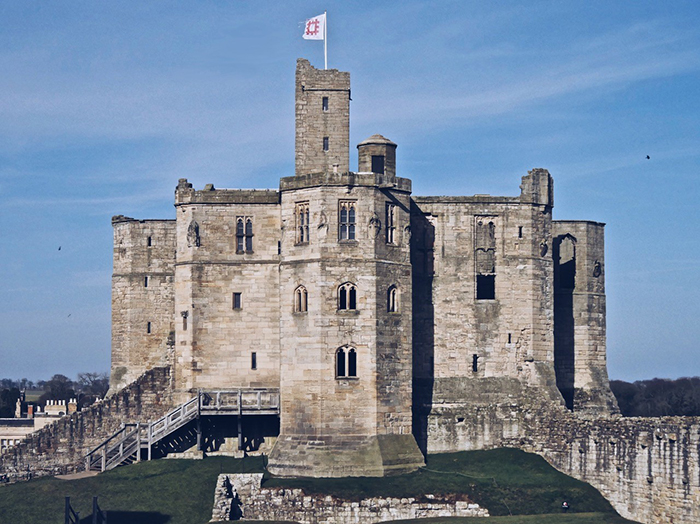 The magnificent medieval Castle Keep
The castle was built on rocky outcrop high above a beautiful stretch of the River Coquet and is best viewed from here whilst taking a stroll along the wooded river banks.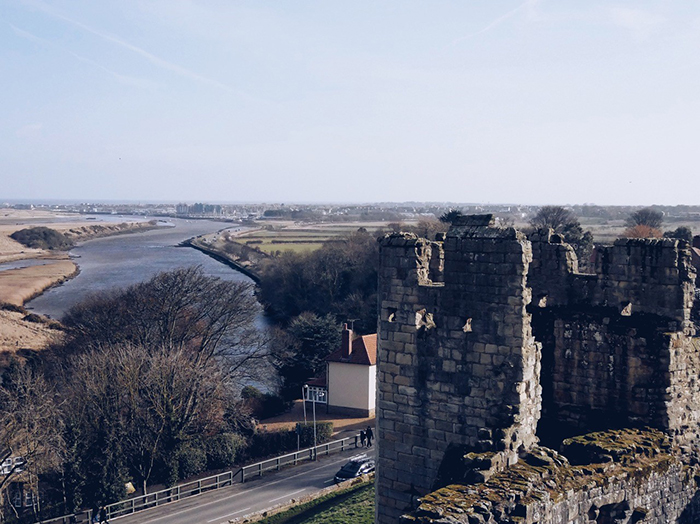 The castle provides great views down the Northumberland Coastline
A little further along the river is a 14th Century hermitage which was once the home to monks. Carved into the cliff face, the interior has some beautiful carvings and is totally unexpected. It can be reached by river boat from early spring (check English Heritage website for openings).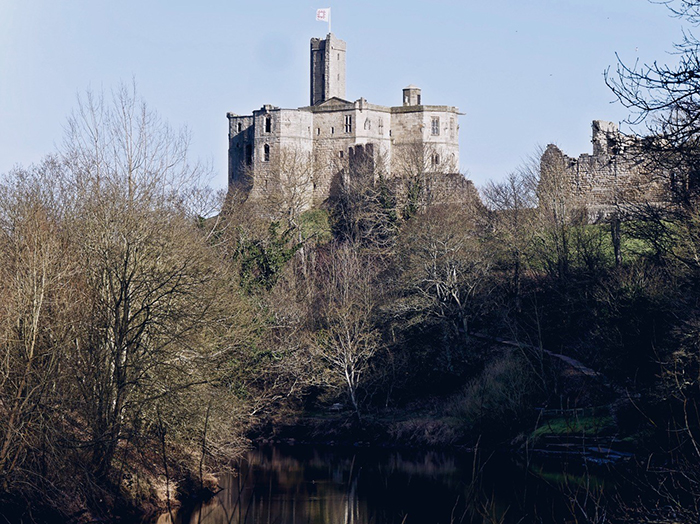 The beautiful wooded River Coquet with the castle high above
The castle is open all year and is the highlight to any visit to the town. The keep is considered a masterpiece of medieval architecture, built by the Percy family (The Dukes of Northumberland who were kings of the North of England) in the 14th Century. The keep is almost completely intact and provides beautiful views across the town and coastline. The castle is managed by English Heritage and there is a small admission charge.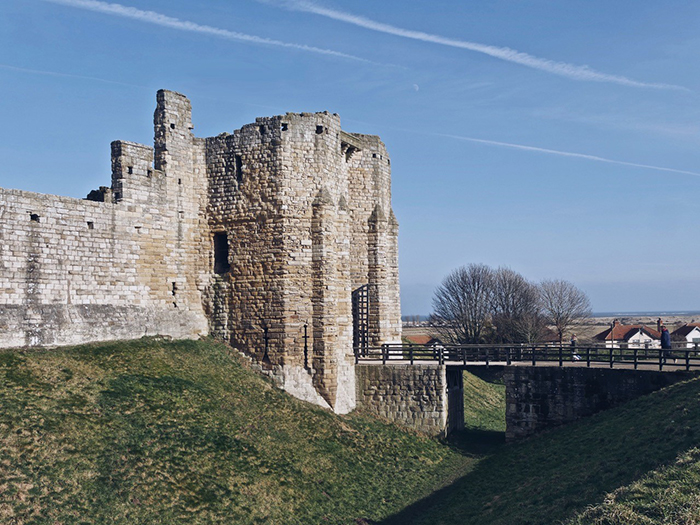 The castle moat and gatehouse
The High Street is lined with some great pubs, restaurants and cafes, so its easy to find somewhere to eat and there are a couple of excellent home, gift and interior shops at the foot of the High Street.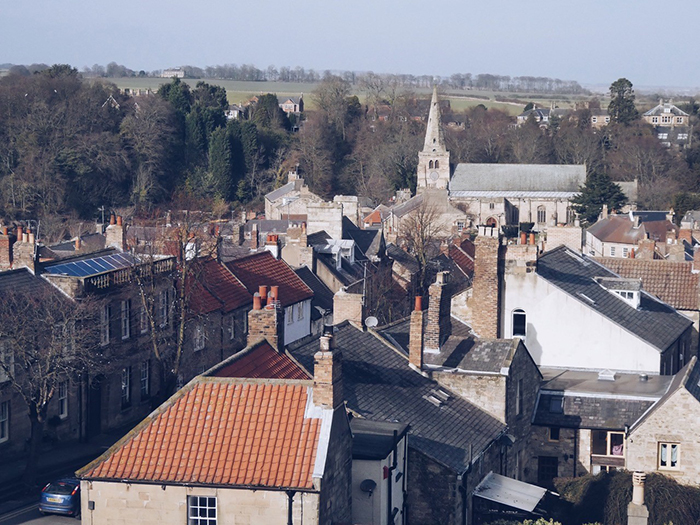 View of the village from the castle keep
Warkworth is best visited by bus. The X20 toward Alnwick leaves hourly from Newcastle Haymarket Station and follows the beautiful Northumberland Coastal route. You can visit Warkworth on conjunction with Alnwick, whose stunning castle was also owned by the Dukes of Northumberland. Alnwick is only 20 minutes away by bus and you can return to Newcastle via the X20 from Alnwick.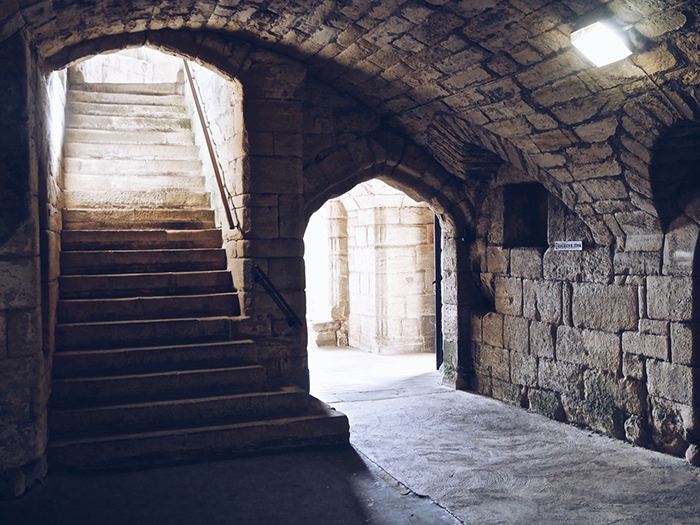 Part of the castle interior