The BBC is the world's oldest national broadcasting organisation. Most people know that its headquarters are in London but do Northumbria's students know that Newcastle has its own BBC division covering County Durham, Northumberland, Teesside, Tyne and Wear, northern Cumbria and parts of North Yorkshire?
As a part of the MSc Mass Communication Management course, we took the BBC Tour. BBC North East and Cumbria offers three main services: Television - consisting specifically of regional news services, Radio – offering 3 radio stations, and Online, managing local news websites.
When in the studios, we spent the first part of the tour with a professional guide showing us around the premises. We got to see some pretty exciting things like the BBC library, storing more than 45 000 tapes of original material, the weather broadcast studio where some of us got to be invisible on the screen thanks to the "play of the lights and colours" or the gallery from which the producer, the director and others make sure that everything goes the way it is supposed to when they are broadcasting live.
What caught my attention was the presenter's table in the main News studio and the fact that there is a computer screen inside of it so the presenter can look at it and use it to control the camera and the prompter in front of them – MIND BLOWING.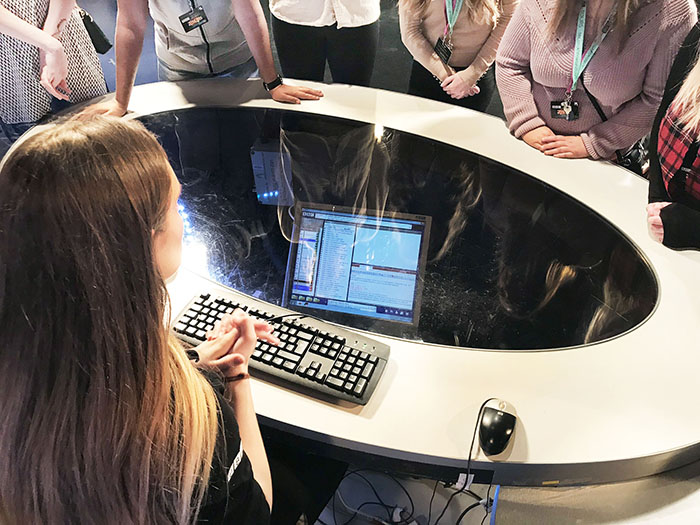 The BBC made the dreams come true for some of us during the second part of the tour. In the interactive room, we were given the chance to experience what it is like to record a radio drama using special and spot effects or to present the news or weather in front of the camera.
The last and most interesting part of the tour was listening to a story about a career of one of the radio producer's at BBC North East and Cumbria followed by a Q&A the job, its perks and drawbacks and about Mass Communication and Media in general.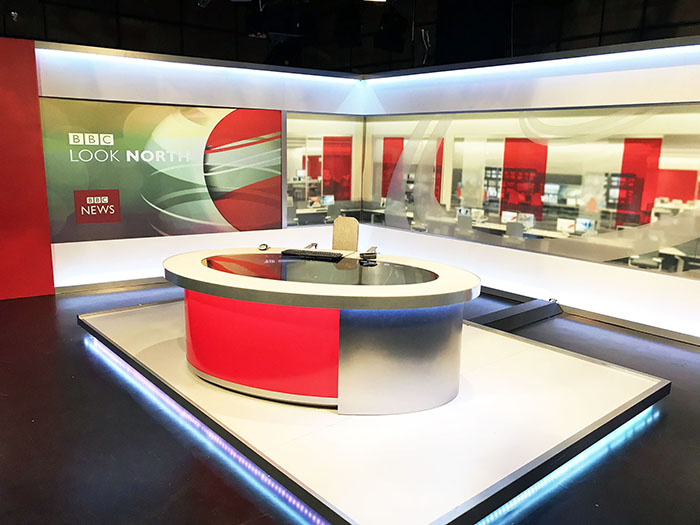 She was happy to share some tips how to succeed in the Media industry with us and she basically made it sound like being a radio producer or generally pursuing a career in media is a dream come true. The whole visit was a very educational experience and it felt like we learnt so much in such short time – practical lessons are the best ones
Thank you BBC Tours for a fun afternoon and maybe one day we'll see one of us behind the table.