Ever wondered what a week in the life of a Media & Journalism student is like? I'll give you an idea...
Monday
Seminar day so I've been doing a bit of prep for them over the weekend. Usually my lecturers set me some form of work to do for them. It's a way of starting conversation, which is what seminars are all about! Thankfully they don't start till the afternoon, so I get a lie in, which is amazing on a Monday. Then I meet my friend for a gentle walk across the bridge to campus. Seminars fly by because they're never longer than an hour, and we often do something practical in Journalism. We are given a made up press release and we have to write a quick 200 word story on it. It is great practice and one of the things at Uni that is really training me for the real world.
Tuesday
One of my days off! I usually go to the cinema on Tuesdays, and I've got a Cineworld unlimited card. There's one in the centre of town at The Gate (restaurant & bar complex) about a 10 minute walk away from my flat. After the film I come home and possibly write a review for my blog, or save that for later. In my opinion Tuesday and Thursdays are the best nights in Newcastle, and I've started going to the free event at the Jazz Café once a month. It's a lovely atmosphere in there and the drink prices are surprisingly reasonable! After that it's off to Cosmic Ballroom for some weekly techno, and the anticipation for my ears to ring in the morning.
Wednesday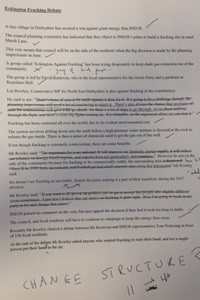 Another day off for me (I'm very lucky). Instead of just dossing around today, me and my course mates have decided to cut across to the Pandon building (always free computers) to catch up on work. We obviously spend a lot of time chatting rather than working, but after a few hours we've made some progress on our assessments. In the evening I have dinner with my two closest friends (m & s dine for a tenner) and we go into the early hours of the morning talking absolute rubbish.
Thursday
A full day of lectures, workshops and seminars! First is a Broadcast Journalism lecture, which is interesting because radio is a medium that will never die. It's very adaptable, and the practical radio stuff we do is fun. Next is a more academic lecture, about theory around Journalism. Some of the concepts can be difficult to understand at first, so I take my laptop in with me so that I'm able to look up things on the fly. Finally is a workshop, where we learn a particular skill. For example video editing or comics journalism. These sessions are great because you're not just sitting around listening to someone and you can be creative in them.
Friday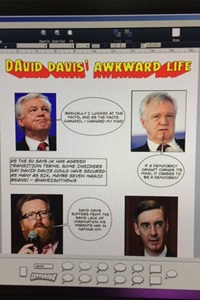 We are currently working on a documentary in small groups, and on Fridays we have technical sessions on how to use the cameras, mics etc. This particular week we did a film challenge, where we had a morning to make a short film. Ours was a weird idea of making a film about students trying to make a film. It was exciting to use the expensive camera equipment, and be able to actually shoot/record some things. Though I'm not sure the film we made is going to be cohesive once we edit it together. After this me and my course mates head to the union for an end of week drink.
Saturday
I ring my mum to let her know I'm still alive, and we have a fairly long phone call about our weeks. Then I play pool with my friend at Hustlers, which is a cool place just next to campus. Without bragging (maybe a bit) I'm much better than him, and soon he gets bored of losing. So we go to the union to watch the football, which is not always the most exciting thing, but there's a good atmosphere in there. Saturday nights aren't the best for students, but you can't go wrong with theCUT. It's a cool club, and I always have fun in there.
Sunday
The laziest of days. Though actually I find that laying in bed on Sundays I get a lot of writing done on my laptop. If you give Sundays a chance they can actually be quite productive. Or I just go to the cinema again. There's also a chance I'll pick up a newspaper, just to keep up on things. And then prepare for the week ahead – go over lecture notes/slides, do seminar work etc. Sundays are perfect for a huge meal and an even huger lay down – whether you're at uni or not.