The North East is perhaps more famous for its abundance of magnificent castles, but it also has its fair share of spectacular and haunting country houses and stately homes.
The North East was always a dangerous place in the middle ages, being on the border of England and Scotland. Scottish invasions were common, so mighty castles and fortified tower houses were built as a means of defence. In the 17th and 18th Centuries, the area became less dangerous, so many of these castles were either demolished or incorporated into many of the fine houses dotted around the region today.
The character of these houses are wildly different, from the stunning Victorian Gothic of Cragside, to the beautiful Georgian proportions of Howick Hall.
All the houses listed here are a reasonable distance from Newcastle and easily reachable by car, but given some of their remote locations, public transport can take quite a bit longer.
CRAGSIDE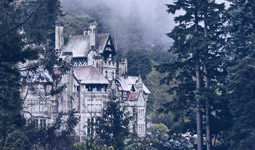 I mean just look at it! Sitting high above a wooded ravine, this glorious Gothic mansion looks like it is straight out of a Tim Burton movie. It is the youngest of the houses featured here, being built in 1869 by William Armstrong. Armstrong was an industrial magnate, scientist, philanthropist and inventor of the hydraulic crane and the Armstrong gun. Armstrong also displayed his inventiveness in the domestic sphere, making Cragside the first house in the world to be lit using hydroelectric power. Its hydraulic lift can still be seen today.
The setting is spectacular. There are miles of woodland to explore, with lakes, valleys, glens, rock gardens and everything in between with many of Armstrong's technological buildings dotted throughout the estate. It is a bit of an effort to get to given its remote location but it is really worth it - it's a full day out as there is so much to see.
SEATON DELAVAL HALL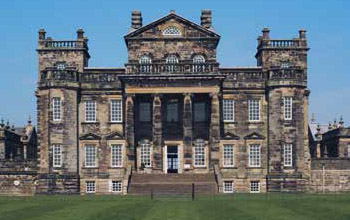 Seaton Delaval Hall is much more accessible, being only a few miles outside of Newcastle, with a half-hourly direct bus leaving from Haymarket, but it is as equally spectacular.
Seaton Delaval is considered to be a Baroque masterpiece, built by the same architect who designed the world-famous Castle Howard and Blenheim Palace, but this masterpiece is much less well known.
This is probably because until recently it was a private residence, being purchased by the National Trust 5 years ago. The interior of the main house is a shell, following a massive fire which gutted it in 1822, but it is a beautiful shell. The walls are stripped back to their stone work, with hints of plaster and marble from before the fire. It is haunting though, and, if anything, it is even more evocative than if it was fully furnished as it is so unique. Equally haunting are some magnificent stables and a creepy cellar. If you are looking for atmosphere, this is the place for you. Photographers love Seaton Delaval (myself included) as it is so cinematic, and you never leave without getting a few brilliant photographs.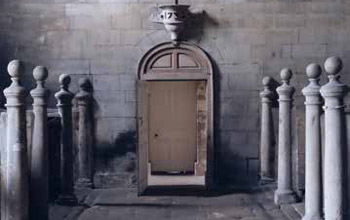 Outside the Hall, you would have no idea that a fire had almost destroyed the hall's interior, as it looks pretty and complete. The Georgian formal gardens are as great as they have ever been and there is lots to explore. The house is only a stone's throw from the coast, with St Mary's Lighthouse nearby, so there is lots to see in the area. If you don't want to pay that admission price, there is a great walk around the periphery of the estate starting from the bus stop in front of the house, which provides fantastic views into the estate.
GIBSIDE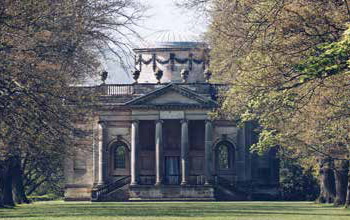 Gibside is a fascinating place. It is better known for its massive Georgian landscape, with its miles of woodland and famous garden structures such as Gibside Chapel (pictured) than the actual house that was once at the heart of the estate, which is somewhat overlooked. This is probably because the 16th Century Hall is now partially ruined and rather sorry looking next to some of the elegant Georgian structures.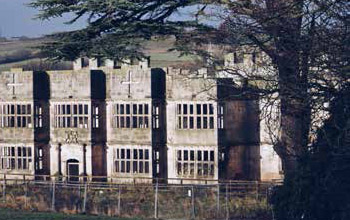 The reason for this is that so much money was spent on the wider estate (or pleasure grounds as they were known) that the family, the Bowes Lyons (related to the Royal family) were bankrupted and unable to update the house in line with the rest of the estate. Despite this it is a great day out – only a few miles from Gateshead in Rowlands Gill you can literally spend all whole day there exploring, with miles of walks and loads of interesting things to see, including a great pub and live music on evenings throughout the summer.
HOWICK HALL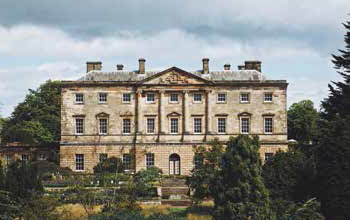 Everyone's heard of Earl Grey Tea, right? Or if you live in Newcastle, you can't miss Greys monument. Well, Earl Grey lived at Howick Hall. He was a former British Prime Minster between 1830 – 1834 from the North East and is commemorated in Newcastle by Greys Monument and Grey Street.
His home, Howick Hall, stands on land owned by his family since the 12th Century. It is a massive Georgian House standing within famous gardens a mile or so from the Northumberland Coast. Like many great houses (see Seaton Deleval) its interiors were partially destroyed by fire in the 1920s, and now only some rooms are accessible. Despite this, its exterior is one of the most beautiful Georgian exteriors in the North of England. The family still live in the West Wing of the house which escaped the fire.
BELSAY HALL
Belsay is one of the most accessible of all the great local houses, being located near Ponteland only a few miles from Newcastle airport. The estate actually includes 3 houses to visit – a medieval castle (or tower house), a 17th Century mansion built onto the side of it and its grand Greek Revival Villa which is considered an architectural masterpiece, especially its grand entrance hall known as the Pillar Hall.
A quarry garden leads from the new house to the old castle and is so protected from the Northumberland elements that it has its own micro-climate, containing exotic plants not usually found in this part of England.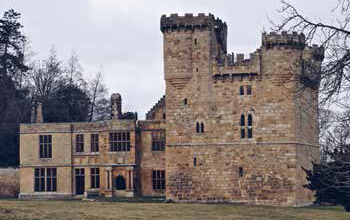 The interiors of all the buildings are unfurnished, but the estate's owner, the National Trust, have done really innovative things with the interiors over the years, commissioning some of the world's greatest artists and celebrities like Stella McCartney and Tilda Swinton to produce some amazing works of art and Installations to fill the interiors, the most famous of these was a life sized sculpture of a horse 'Lucy Spot' that was made from thousands of crystals and hung from the great hall of the castle.
WALLINGTON HALL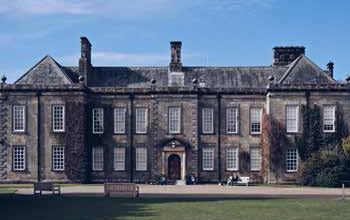 Wallington Hall is only a few miles up the road from Belsay Hall and is a stark contrast to Belsay's empty interiors. The main house is pretty but understated and it comes as a surprise when you walk into the stunning Georgian interiors. Like many of the houses on this list, the house replaced a castle, though the castle hasn't completely disappeared as the basement of the house was once the ground floor of the castle and is open to the public a few times a year.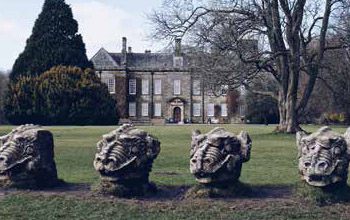 Wallington has a very different feel to the other houses featured. It feels warm and homely and you would be happy to move in tomorrow. Like all the houses, Wallington sits in miles of grounds with woodland, lakes, walled gardens, kid's play areas, river walks and places to eat. It is worth the effort to get to, especially when combined with Belsay or Cragside, which are both a few miles away in either direction.
Cragside Hall, Seaton Delaval Hall, Gibside and Wallington Hall are all owned by the National Trust and offer free admission to members. Howick Hall is still under private ownership, and admission is around £9. Belsay Hall is owned by English Heritage, and entry is around £10 with student discount.