In the past, I have been to a few LGBTQ+ events, but this was my first time a Pride parade and it was one of the best days! Everyone so colourful and united on this sunny Saturday afternoon.
We started to walk from Newcastle Civic Centre and so many people joined in right from the very beginning. You already could hear screaming and singing in the Northumbria University campus. By afternoon, even more participants had flooded in and the crowds were growing by the minute!
All the way to the Nuns Moor you could see people joining in, seeing old friends, meeting new ones. Wearing bright & crazy costumes or waving small rainbow flags on their cheeks. I saw babies in the strollers with rainbow shirts, and all ages showing their homemade banners.
When we reached the Newcastle pride main stage I heard that there were around 16k people. After the initial parade, there were a number of other things to do; there were stands you could visit to pledge your support for various organisations, buy stuff, listen to the concert or just enjoy sitting on the grass.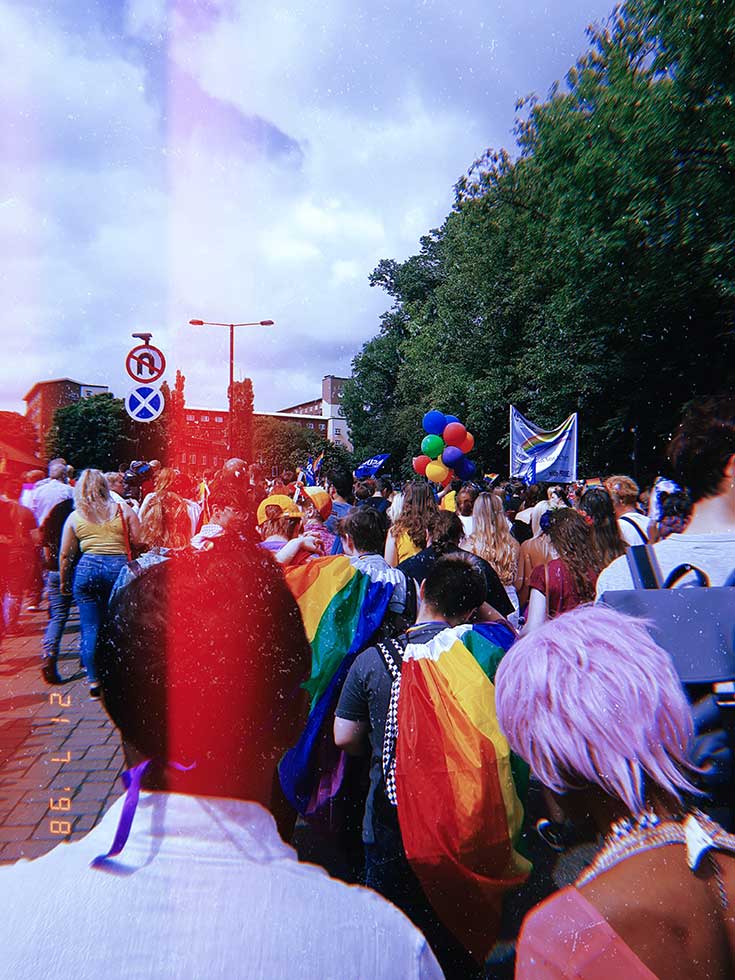 The atmosphere was ecstatic and most importantly, it was entirely united. Well done Newcastle, for creating such a great day of Pride!