From the Top
Enjoy the view of the Quayside from the top on Baltic Museum. By the side of the Gateshead Quays, take the opportunity to see this mesmerizing beauty totally untouched by the pockets. Also, get your first cover photo from Newcastle here!
Make way for the sail
Witness the tilting of the Gateshead Millennium Bridge; it's exactly what we call architectural wonders. The tilt bridge lifts up itself to allow the passage of river traffic. Also, be lucky enough during summer to take the river cruise in order be the ones it being tilted for!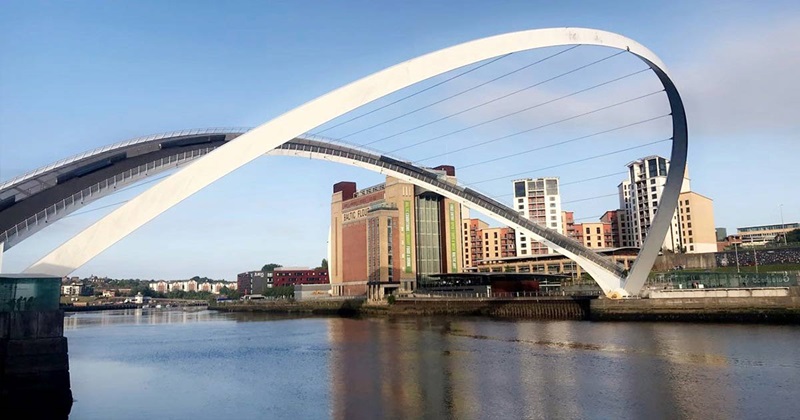 Sunday Scroll
A walk by the Quayside lets you witness the majesty of the Tyne Bridge. Make the walk feel sumptuous enough, as there is an assembly of regional food counters set up for a perfect Sunday morning. Most times my pick is the masala dosa by Ury or the close to home - Nepalese Momos. It just makes my Sunday go right!
For a Musical beat
The Sage Gateshead located on the Quayside is a landmark for musical concerts in the North East. Host to various artists from around the world like Above and Beyond to our very own Zakir Hussain, the venue is the place for music lovers! Also, its architectural design gives it a unique look adding the glamour to our Quayside.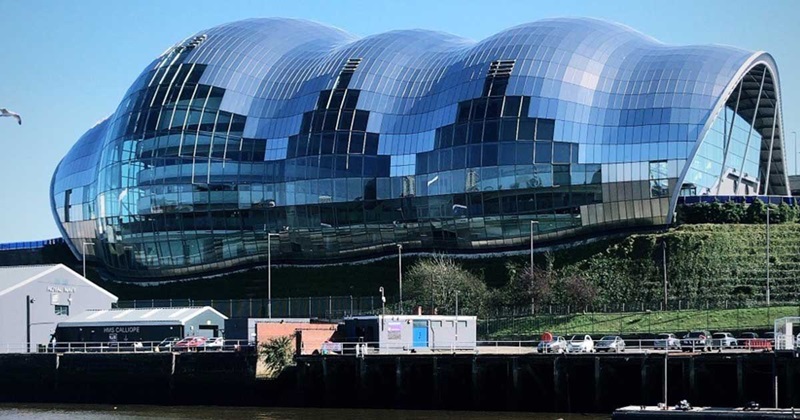 Historic Note
Known as the 'Swing Bridge' the bridge is seemingly an important historic architecture for the river Tyne. The bridge not only connects the Newcastle and Gateshead but also was the world's largest swinging bridge at the time.
Bon appétit
The Quayside will put you in a dilemma with the number of restaurants available with cuisines ranging from Indian to South American! Again, the favourite here is Pitcher and Piano due its distinct location and Quayside Wetherspoons for its open Beer-garden.
By the Tyne
Remember the movie Goal? Yes, the foremost memory we have of Newcastle, being movie addicts! A walk on the historical Tyne Bridge not only reminds of what Newcastle stands for but takes along the road where the worlds biggest half marathon takes place - The Great North Run.
Under the stars
Finish off with nothing but the best, the Quayside again but under the moonlight to witness the modern architectural beauty of the Millennium Bridge. The bridge features a pedestrian path, under modern lighting, which is a treat to the eye during dusk.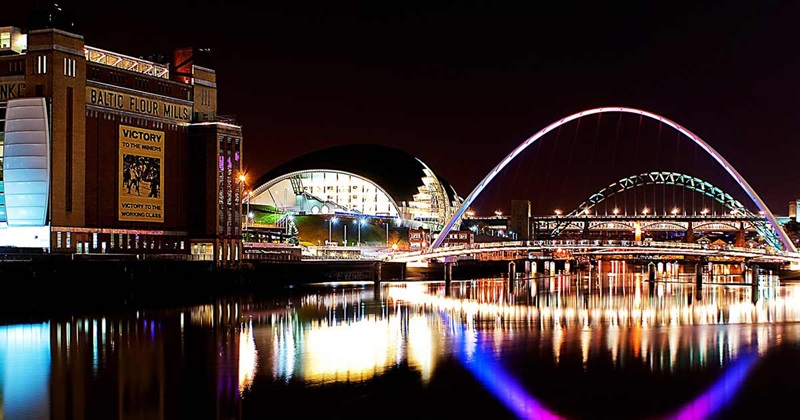 The Quayside is like a blessing for the student life, with its charming panoramic view it is the perfect spot to pass time after a stressful day at uni. With such a striking creation of mankind, undoubtedly its one of the top attractions of Newcastle!