Northumbria University has a reputation for planting the seeds of inspiration in its students, nurturing them, helping them grow, and enabling them to put down strong roots in the business world, as well as in the community. Why all the gardening puns, you may ask? Because today we are talking to Dan Robson, founder of Green Digit and inventor of SeedCell. Dan attended Northumbria in 2008, studying Design for Industry as his undergraduate course.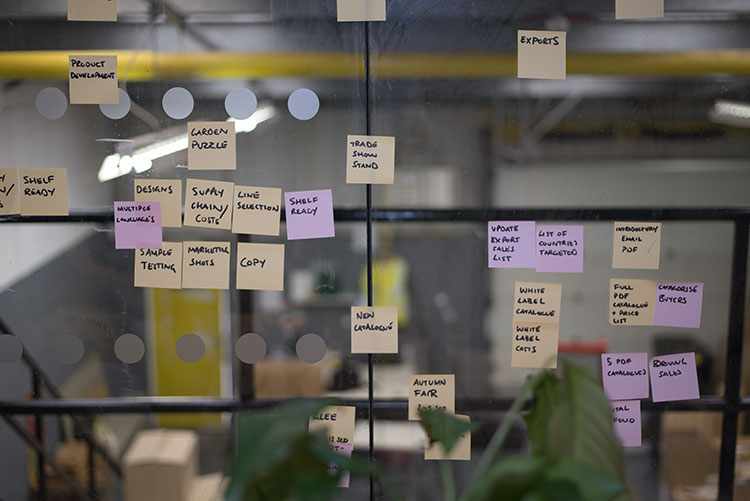 Dan tells us, "During the course you get two placements in the summer holidays, so I actually worked at a kitchen manufacturer and also a plastics packaging manufacturer." But his Northumbria study experience didn't end there. "I graduated in 2012 and then I was given a scholarship to do a Multidisciplinary Design Innovation master's course, so I did that for a year. We were able to work on live projects with Unilever and NASA and all sorts of exciting things." This course provided the foundation for Dan's own company, Green Digit.
Green Digit produces a product called SeedCell. They're biodegradable, plantable pods full of seeds that are easy to grow – all you need is soil and a pot. So, what is the idea behind it? "The company itself was founded in 2014, with the outlook to design and develop a range of products that would suit the current gardening market and would allow people who have never gardened before to basically take the products, put them in the ground and it would do all the work for them." He continues, "Gardening shouldn't be exclusive, it should be easily accessed by everyone."
The inspiration for SeedCell came to him when he was still studying at Northumbria.
I was at university at the time, studying Design for Industry and my lecturer Freddie said go out and do some guerrilla gardening and we did – it was brilliant fun!
He tells us about how these 'guerrilla gardeners' would find pieces of disused land and plant flowers. Dan joined them once or twice, confessing, "I was quite nervous running through the centre of Newcastle with a wheelbarrow, a lot of manure and a whole load of plants, but the guys who do it are great.
"What I couldn't believe was that they were so industrious," he adds. "They leave the plants and then go home to their beds or into work and once they've left, the plants have to fend for themselves, so they want to give them the best chance of survival. They were using clay and mud – they didn't want to use plastics because of their ecological ethos so they were always looking for ways to plant without them. So, I thought, how can I take that, utilise it and maybe commercialise it so that other people could have that experience?"
He goes on to explain that the gardening industry, despite being all about cultivating and caring for the earth, is actually contributing to its decline in some ways. "I couldn't believe how much plastic was in a packet of seeds. A packet of seeds is a composite material made from foil, paper, and plastic, is all glued together and can't be broken down – it's basically landfill. One of the key suppliers in the UK sells six million packets of seeds a year and the majority of those packets will be going to landfill, so how do we eradicate that?" That's when SeedCell was born.
Dan's own concern for the environment is another huge motivator to make the company a success.
I've tried to be a strong advocate for reducing the use of plastic in the gardening industry generally. It's easy, cheap and convenient, which is why it's used. So, I think SeedCell as a product can show that, with some out-of-the-box thinking, you can do something different and it can actually have some environmental benefits. I think it's also pretty unique in that it's a zero-waste product – even the glue that seals the seeds inside is actually made from starch paste.
He continues enthusiastically, warming to his subject, "All the materials have been very carefully sourced, the supply chain is very well maintained, and I think if other designers or innovators see what we're doing, they might reconsider going down the basic route of 'let's just pop it in some plastic'. If you think about it, you can change the environment for the better."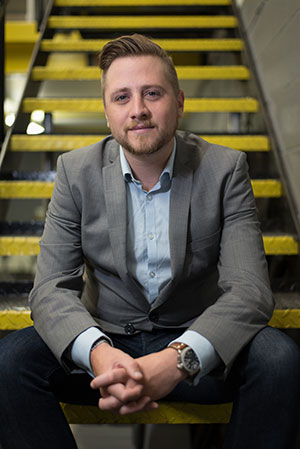 Since its beginnings as a mere seedling, the company has continued to grow; from Dan and his business partner making their product on a small manufacturing rig in a lockup in Hartlepool to, as Dan tells us, "being backed by the Royal Horticultural Society (RHS) who actually took our products down to Chelsea Flower Show where they were selling them. The RHS are now a supplier of the product and it's fantastic to get that kind of credential – we've worked for four years to get that."   
So, what was it about studying at Northumbria University that helped him get to where he is today? "The core element of this business and the reason that I think we've got so far in the last four years is because it is design-driven," Dan replies:
I studied design, so the basic fundamentals were drilled into us, understood and learnt, and those principals have come through in the business, so that has been really helpful.
Does he have any advice for students studying on the same Design for Industry course? "Learn from the lecturers but get to know the technicians, because when it comes to that final few weeks or months when you're producing models and prototypes, those technicians are just a godsend. Those guys got me through the course as much as the lecturers did." When asked for any more general advice for students, he laughs and says, "Learn to cook! Seriously, I tried to boil an egg without water before I came to university. And make sure you do your homework."
Before the end of our conversation, we take the opportunity to ask Dan one last thing – exactly how he is taking on tomorrow with his company. "The work we're doing at the moment is calling on the gardening industry to reconsider their use of plastic and their packaging. There's obviously a big movement going on at the moment where people are beginning to realise the implication of all this plastic we're using and throwing away," he tells us. "Everything is so disposable, so I think we're trying to smash a bit of a glass ceiling and say, look, this is getting out of hand, there are other options."
Dan finishes by telling us, "Gardening is such an unchanged industry, it's really difficult to get everyone's attention and say this is the way forward. So, I think we're taking on tomorrow by pushing a new agenda and a new way of thinking and I'm hoping that people are starting to respond to it – and they are."
You can find out more about Dan's company and starting your own garden here.