The leaves are falling, we are pulling our winter coats out from the depths of our wardrobes and better yet, our lovely students have returned to their home-away-from-home. It's safe to say we are in the full throes of autumn. What better time to find yourself in the city of Newcastle….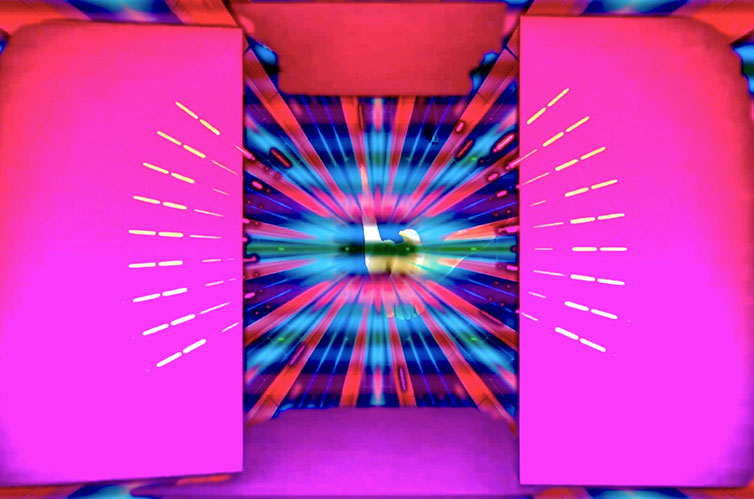 Heather Phillipson, The Age of Love, still from multi-screen video, 2018, image courtesy the artist
Sarah Millican: The Tyne Theatre & Opera House: 4th- 7th October
"Do you arrange the nights out? Are you in charge of passports on holiday?" If you answer yes to these questions then this one is for you. Newcastle is always happy to welcome back award-winning, South Shields born comedian, Sarah Millican. And there is no better way to warm the cockles in this cold weather than with a bit of good old Geordie humour. With four dates running from the 4th to the 7th of October you have plenty of time to wangle a little comedy into your diary. As a self-expressed, "Control Enthusiast", her show of the same name explores the concept frankly and with plenty of laughs along the way.
Pick up your tickets here
Thai-Kwondo 2 Big Trouble In Little Wylam: Wylam Brewery: 5th- 6th October
The first Friday of the month sees the return of another tasty street food standoff at Wylam Brewery. This weekend you can sample a range of delicious Thai dishes as part of Thai-Kwondo 2: Big Trouble In Little Wylam. Dishes such as Rainbow Rad Thai, Tom Kha Gai Noodles, Masaman Beef can be enjoyed for just £3. Try out dishes from competitors such as The Star of Siam, Nomad Curries, River Beat, Sohe and choose your winner at the end of the night.
Just head down to Exhibition Park to take part
The Baltic Centre for Contemporary Arts: Heather Phillipson, The Age of Love: 19 October 2018 – 31 March 2019
The Baltic Centre for Contemporary Arts is a rather large feather in the North East's cultural cap. And if contemporary art is your thing it may be time to take a look around in time for a new exhibition, The Age of Love by Heather Phillipson.
The Baltic describes the installation as:
Sequenced screens, along with audio and lighting become a cycle of networked links that interrupt and alternate with hulking machinery, like the transposition of 'real-time' processing into physical space. In The Age of Love, everything is contingent, already squandered and about to happen.
Take a walk over the Millennium Bridge to the swanky Gateshead Quayside to take a look. Entry is free.
Newcastle Oktoberfest, Times Square: 25th-28th of October
Dust off your Lederhosen or Dirndl, it's time for Oktoberfest! From the 25th-28th of October you can experience a slice of true Bavarian Culture in Newcastle's Time's Square. Newcastle Oktoberfest is a folk festival, modelled on a beer festival celebrated in Munich since 1810. Grab yourself a Bavarian Stein and a Bratwurst and listen to a live German band playing traditional music.
Tickets can be bought at the door or bought online. Student tickets are £3.50.
Have plans for October? Let us know what you are up to on social media