Hey internet, it's me again. Been a little while huh? It's also been just about a whole month since I embarked on yet another soul-crushing 12 hour coach trip back to Newcastle, but here we are. As you probably already know, I started my course (MSc Computer Science with Advanced Practice) in January 2018, so although this is a new academic year, I'm technically in my second semester but doing the first semester's modules, if that makes sense.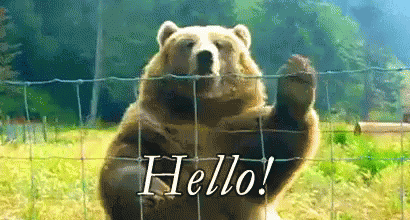 I'll admit, it's a little weird 'coming back' for a second semester that starts in January. You obviously have all of the Fresher's Week stuff going on and the general electric feeling in the air is very different to when I arrived in the (slightly) drab and dark January. On the other hand, that's actually pretty awesome. It's like a fresh kick in the gut to help you get going again after the lengthy summer break. Plus, now that I've gotten the longest semester out of the way, it's just a relatively short trip to Christmas before my first year is out of the way.
A recap of me (a mecap?)
In any case, why don't we recap everything so far? Let me reintroduce myself, I'm Michael and I'm from East Sussex, near Brighton on the south-east coast. (I usually just use Brighton as a reference since no one seems to have ever heard of my actual town). My undergrad was BSc (Hons) Biomedical Science - and yes, I know, it's slightly different to Computer Science, just one of the reasons why I chose to start in January. In short, I love biology as much as I love computers, and when I was applying to university in sixth form, I knew I was more prepared for the former than the latter, so biomedical science it was. I absolutely don't regret those three years. I learned a great amount and got to do some pretty amazing things (apparently so did my lab coat - but I like to think of those stains as… battle scars?). My final year project was also a lot of fun.
The thing is, throughout my undergrad I was also working on other things at the same time, computer related. I knew it was where I wanted to end up in the future, but wasn't sure how to get there. It wasn't until after I graduated in the summer of 2017 that I took a closer look. At first, I wasn't aware that I could take on a master's degree in a different field. I was seriously contemplating starting a whole new bachelor's in computer science until a friend pointed that out. Of course, this was still a massive step and I was entirely unprepared to just start something completely different a month after graduating.
That's how I found out about the January intake. Suddenly I had time - exactly enough to get my head together and sort out my application properly, as well as preparing everything else. There were only a handful of universities that were offering this, but Northumbria was the best pick since it offered the additional advanced practice portion.
Time seemed to fly by. Before I knew it, Halloween, Christmas and New Year had gone by. I was due to set off on my adventure to Newcastle. A new year, a new degree, a new city. The rest is history! I had a great first semester. Newcastle was and is amazing, especially leading into the summer. The summer buzz around campus was such a great feeling.
New Year, new degree
I sometimes get asked if there's anything I wish I would have known before starting in January… and I would probably have to say it's that I didn't have to be so nervous when starting. It's easy to say in hindsight I suppose, but something that gave me a lot of reassurance was that during the induction week, the programme leader for the course told us that our application wouldn't have been accepted if they didn't think we were capable of taking it on. The other thing is that there's actually quite a bit more crossover between my bachelor's and my master's than I would have initially thought, especially this current semester. Turns out the numerous statistical methods I had already covered are pretty useful, and the plentiful experimental design patterns I had learnt were great for setting up and reporting on an experiment-based assignment last semester.
All in all, it's been a great time so far. With some deadlines coming up for this semester, it's definitely going to become a busy time very soon… but I made it through the first one just fine; I can tough it out through this one. I'm glad to be back and look forward to sharing more content over the next few months :D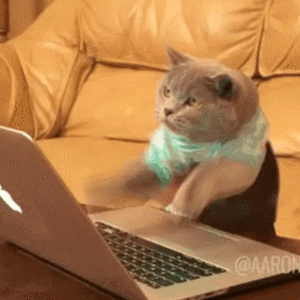 Actual footage of me coding and/or writing assignments.
Peace,
Michael.