Whatever you do, don't let the wintry weather keep you cooped up this November. There is too much to do! Especially now the festive season is on its way. We have named just a few of the fun activities taking place this month.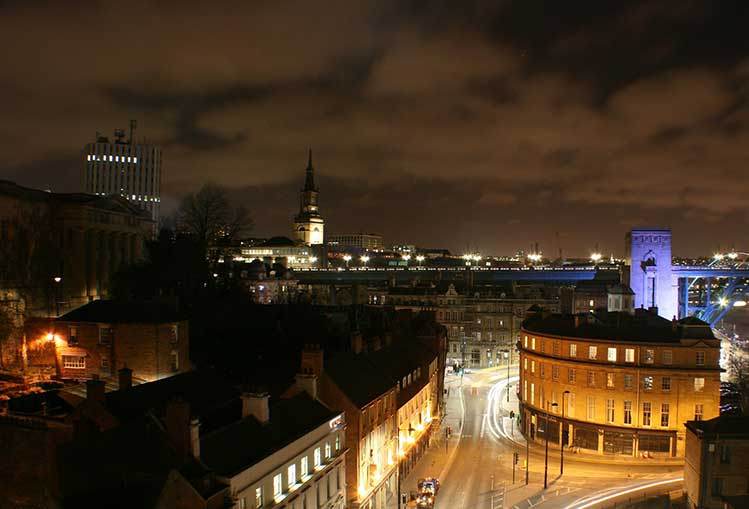 2nd November: Festive Fenwick Window Display
For generations Newcastle residents have enjoyed the annual reveal of Fenwick's window to get them in the Christmas spirit. And we are happy to say that this year's display will be unleashed on the city on Friday 2nd November. Previous year's themes have included Paddington Bear, Peter Rabbit and even an 'alien' themed window. Get down to Northumberland street from 3.30pm to see the curtain drop.
5th November: Bonfire Night
November is the month to embrace the chill in the air, wrap up warm and head to one of the many Bonfire displays in Newcastle Gateshead. Bring the weekend out with a bang with one of the many displays happening over the weekend of the 3rd or celebrate on Bonfire Night itself to brighten up your Monday. The most famous display in the region is arguably the ever popular Firework display at Saltwell Park on Saturday the 3rd. This annual Gateshead display attracts more than 30,000 people. From 7.30pm you can enjoy live music, a fun fair and of course plenty of colour and sparkle. You can find other displays at Gateshead Rugby Club, The Links, Whitley Bay, and Newcastle Round Table in Gosforth Check out our Instagram story to see our full list.
9th November: Christmas Village
We say it's never too early to get into the festive spirit so why not treat your hard work this term with a fairy lit walk around The Christmas Village at Times Square. From the 9th of November you can enjoy all things jolly in their authentic Bavarian beer hall stocked full of their famous wheat beers. Listen to live music, peruse the courtyard lined with German street food huts, and hunker down next to a roaring fire to escape the cold. You can even enjoy a skate around the North East's only outdoor ice rink and buy gifts at the weekend craft market. And even better, the whole thing is free!
9th/10th November: Argie Bhaji Curry Battle 3.0: Wylam Brewery
What is a nice day out without nice food? NOTHING. From the weekend of the 9th to the 10th curry lovers should make their way to Exhibition Park to the Brewery's latest food soiree, the Argie Bhaji Curry Battle 3.0. Once again Wylam will be inviting food vendors to compete offering up £3.00 food samples with the goal of naming a winner! Try them all and vote for your favourite.
Thinking of visiting any of these events? Tag us in your Instagram posts to let us know!