One of the perks of studying at Northumbria University is getting to spend the festive season in Newcastle. From drinking mulled wine under the Christmas lights to watching the new Grinch movie at the Tyne Theatre; the north does Christmas the best. There I said it- sorry rest of the world.
And here are just some of the things that should be on your 'Christmas in Newcastle' bucket list:
1) Ice Skating
Location: Times Square
Price: (student) £9.00
There's nothing more Christmassy than ice skating, and forget saving up for New York, Newcastle has its own skating rink right here! Glide, or stumble (depending on your skill level) across the ice before earning yourself a festive treat. Surrounding the ice rink is the Christmas Village which hosts an authentic German-themed bar, Christmas coffees, sweet treats and more…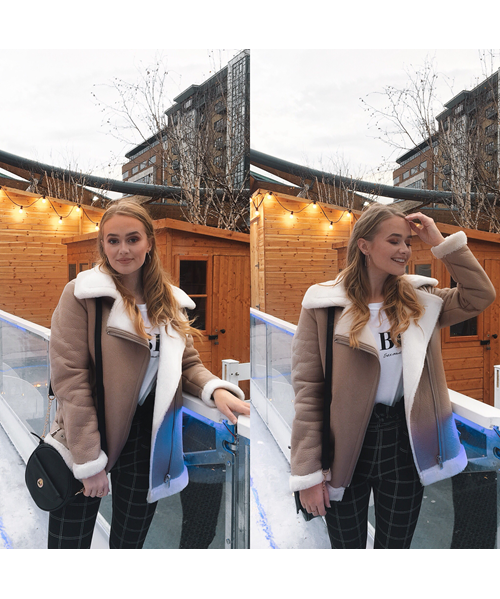 2) Hadrian's Tipi
Location: Stack, Pilgrim Street
Hadrian's Tipi returns to Newcastle's Christmas scene in the centre of Stack, which if you haven't already visited since its establishment, you definitely should. Within the tipi style bar, you can uncover a festive range of drinks (including St Nic's favourite choice: mulled wine), a roaring fire and wooden benches for friends and loved ones to gather. Also, they often feature live music to sit and enjoy.
3) Christmas Markets
Location: Grey's Monument
What better way to spend a December afternoon than wandering around the Newcastle Christmas Markets? Explore each wooden stall to find something new at each one; from Christmas decorations, gin, cheese and more. If that wasn't enough, you can kick off the season of festive eating with the market's choice of food stalls ranging from burgers, crepes, fresh doughnuts, halloumi fries and so much more...
4) Visit Fenwicks Window
Location: Northumberland Street
The epitome of Christmas time in Newcastle has got to be Fenwick's window. Each year the grand unveiling of what festive tale they have chosen to narrate is a magical time to be in the north. This year- spoiler alert -Fenwicks have portrayed a childhood classic: The Snowman. So with a festive beverage of choice (from gingerbread hot chocolates to mulled wine), enjoy the pure delight that is Fenwick's window.
There are so many different things going on around Newcastle and Northumbria University to get involved with as the festive season draws near. I could not mention every single one or we would be here until Christmas 2019!
I hope you have a fabulous Christmas time, celebrating with loved ones and making memories.