Why I chose to study MSc International Financial Management with Advanced Practice
Those of you reading this right now are probably in the midst of applying for this course, or at the very least, thinking about it. So, I wanted to share my own experiences and tell you what I've gained from studying MSc International Financial Management with Advanced Practice at Northumbria University, Newcastle.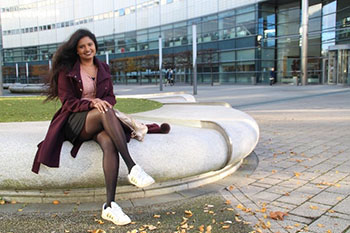 Since I was young I have always been extremely enthusiastic about Business. When I was 15, I chose Commerce as a subject for my GCSE (O/L's) examinations. The school curriculum was not sufficient to fulfil my thirst for knowledge in the business field - that's where my journey began and motivated me to continue my studies in Business, Finance and Accounting.
After pursuing a diploma in the field of Business (in Malaysia) and a bachelors degree in Accounting and Finance (in the United Kingdom), I became exposed to the world class learning and research environment at Northumbria University, Newcastle. Studying MSc International Financial Management with Advanced Practice has helped me further expand my knowledge and strengthen my analytical skills and capabilities.
I believe that the finance sector has great earning potential. It gives brilliant opportunities with many different types of career options in a wide range of industries and corporate sector companies across the world. When I was in the first year of my postgraduate course, I was able to learn how to make responsible financial decisions, to analyse corporate financial decisions, and to understand more about international financial markets around the globe. Moreover, learning about investments in financial assets and portfolio management using the Bloomberg Trading Room gave me the opportunity to further enrich my knowledge with a practical element in the field of finance. For those of you who don't know what the Bloomberg Trading Room is, don't worry - you are not alone! It is a suite of Bloomberg terminals which has access to real time data from every market, allowing you to analyse, conduct in-depth research and much more.
We were asked to construct an investment portfolio that is comprised of Equities (stocks) and Fixed – income securities (bonds) using the Bloomberg terminal, and to provide a narrative interpretation of the results and detailed recommendations. It was quite a challenge for me as I was new to the Bloomberg technology. However, with the help of the lecturer and the classmates it was easier to overcome the challenge and present a great piece of work.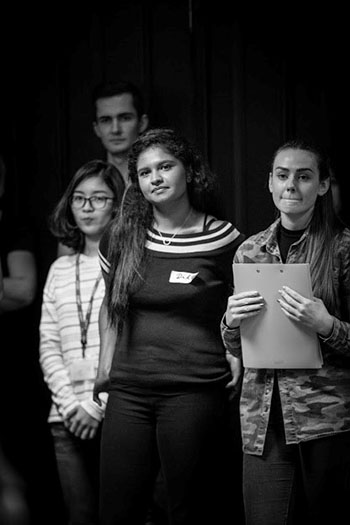 In addition, I was able gain more knowledge and experience by engaging in group work sessions - this included giving presentations in front of an audience (although I was really nervous at the beginning), and building dashboards and websites which gave me a chance to be more creative. Studying this course allowed me to go on a residential weekend with other students which was one of my most memorable learning events. It provided us with the opportunity to meet and work with different people (from different courses) around the world. It helped us to develop self–reflection, and we all received constructive feedback from others which helped us build our critical thinking skills. It was a really enjoyable weekend, not only study-wise, but because we were able to stay in a fantastic hotel (with nice scenery!) in Darlington, a large town about 35 miles from Newcastle. We enjoyed breakfast, lunch and a three course dinner over the weekend and at the end of the event we were able to spend time with new friends and all had a memorable night with loads of laughter and fun… oh and not to forget I also ended up learning Bollywood dancing from my Indian friends that night!
As I am a two year (Advanced Practice) postgraduate student, I am currently working on a project in Northumbria University's Business Clinic. The clinic provides consultancy services to companies in Newcastle that deal with various challenges.As I am still in the first semester of my second year we are working on three case studies which help us to develop our leadership, problem-solving and presentation skills as a team. After this, myself and my peers will be released into the real-world to work on cases with professional companies.
I believe that this will be quite challenging and interesting for us since we are going to deal with real business company issues.
Being an international student and studying away from home for more than seven years has never been a burden for me; rather, it has equipped me with the traits of experiences, leadership, problem solving, and time management skills. I have been given the opportunity to engage in part time employment, including working as a Postgraduate Digital Content Creator, and have been involved in various volunteering activities at the University. These opportunities have not only enhanced my personal life, but my academic activities as well.
I am glad that I am able to continue my studies and research at a university with a demanding and competitive environment. Studying here is enabling me to explore my true potential and to satisfy my thirst for new knowledge. I believe Northumbria University is the ideal destination for that.