So here I am, like Dorothy landing in the Land Of Oz, but rather I'm stood on Northumberland Street; Greggs by my side, the soft smell of sausage rolls (even vegan ones, might I add), the street acts juggling their lives, the cascading arms of St. James' Park reaching up over the top of the buildings, and the sweet sounds of Geordie twang snaking amongst the crowds. And I wonder, why am I here? Why did I choose to study in this city, Newcastle, at Northumbria University? Why, when this place isn't my birth-town, nor is it far away enough to mean I'm not often misperceived as a Geordie myself, did I choose to come here for these next few years of my life?
Well, you might have already guessed, but I've found the answer. As the dust and debris of the long 12-week-Semester bombshell are dusted away and I've almost officially settled into my new 'home', I am starting to see the charm and characteristics of Newcastle that attracted me, and many others, in the first place. Without a second thought, I could rhyme off a million things that I adore about studying in this city, and believe me, I'm not exaggerating. However, here's just a few reasons why Newcastle is the best city for students like me.
Everything is on your doorstep
Being the 16th largest city in the UK (out of 69 cities in total), Newcastle has quite a bit more to offer than your village back home. But, do not worry in the slightest - just because Newcastle is a big place, doesn't mean that you'll have to get your walking-boots out every time you need to go shopping. Being a student, especially, the accommodations around town are super crazy close to where all the fun happens. As Northumbria Campus itself is smack-bang in the middle of town, you don't have to walk very far for a cheeky bunch bite, a pop in Primark, or weekend match!
Similarly, if you don't fancy a walk around the city, the taxis are great prices and the metro or buses are extremely handy too. With such an accessible city, complete with everything everyone could ask for, what's not to love?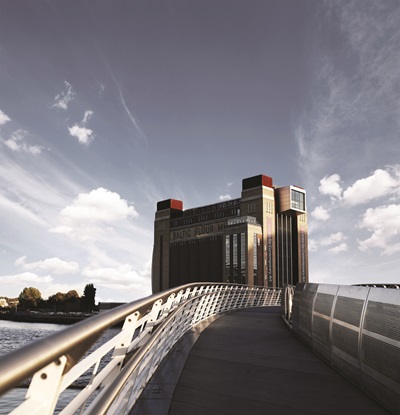 It has quite the star reputation
If you just Google 'Top University City UK', you'll be faced with a handful of websites flying the flag for Newcastle. Now, a lot of these websites are completely unbiased and basically ranking the cities based on student ratings, so the info is real-life figures. Not only was Newcastle rated the Top Student City in the UK of 2018, but it was also rated as the 3rd most affordable University city to live in.
The votes for the first one, 'Top Student City', found Newcastle achieving 4.8 out of 5 stars for its Nightlife and Food which, as a student experiencing this stuff first hand, I can completely agree with that. In fact, Newcastle didn't even score lower than 4.4 out of 5 stars last year meaning it's absolutely no wonder that it came out on top.
Having the spare time of your life
Newcastle is like an all-you-can-eat buffet. Everything is there on display, waiting to be eaten by whoever fancies it today, each as entertaining as the next, yet each as niche as one another. You go over, plate wobbling with excitement in your hand, and you fill that plate, pile it high, with your heart's delights.
For me, this plate usually consists of a trip to the quayside, a look through the shops, a tipple in a bar, a taste of a new cuisine and a gaze up at the sky, taking in the tips of the ornate buildings. Don't get me wrong, I do switch it up a lot - I mean, I have to - how would I taste everything on the menu otherwise?
My spare time is completely like a plate, balancing on it a check-list of things around the city that I want to see next. With being a student in Newcastle, the choice is endless and the choice is yours.
Support from the City
Not only are the people of Newcastle delightfully friendly, but there's also a lot in place around the city in order to support the students. From cuisines to remind any international student of home to the cafes dotted around offering a quiet, peaceful study space, there's a lot going on in Newcastle to make it as student-friendly as possible.
One of the big essentials I believe is UniDays and the shops in Newcastle are fully equipped with their discount codes ready for you to save that bit o' dollar! I also find that keeping an eye on the Intu Shopping social media can bag me a few bargains too. With not only one but TWO super large shopping centres in the area (Eldon Square and the Metro Centre), you're actually at a HUGE advantage here because, with both centres being part of the Intu brand, you're guaranteed double the amount of Student Shopping Nights. Don't know what a Student Shopping Night is? Well, this of all your discount codes, doubled, and pack it all into one night of fun, food, and shopping. These nights are not to be missed!
You also might want to continue your research further, you'll probably find out that Students can be offered 25% off discount for football match tickets, you might spot your local student vintage clothing sale, or even some more important, study related things.
Newcastle is ultimately a thriving city, rich in culture and industry so there are so many opportunities out there ready to get you on the right tracks for your career. With employers such as the NHS, Nissan, Marks and Spencer, TJK, and Kellogg's (just to name a few) - there's definitely something out there for everyone.
— — —
No matter what you do, always go to a University that is in a place that steals your heart. When visiting Newcastle, I was captured by its quality and now, living in this wonderful place, I'm so proud to be part of such an amazing city, offering so much to everyone. If you're still yet to visit the home of the Geordie, then you better get a move on down to the Toon like, pet!