There are a lot of differences between Northumbria and Universities at home in Sri Lanka
One of the best things about Sri Lankan education is that it is accessible for every ethnicity, gender, class, religion and social backgrounds. However, most of the studies show that nearly 300,000 students sit for the GCE Advanced level examination and over 100,000 qualifying to enter a university, the state universities are able to absorb only 21,000 to their courses each year. Sometimes it can be harder to even choose the course that you are passionate about. As a result, entering to a good university in Sri Lanka is quite difficult for those who even passed their examinations. I study Digital Marketing here at Northumbria, which is a course that was not easily available to me in Sri Lanka.
Therefore, Universities like Northumbria are there to help the students not to fall back and to be successful in their life. Compared to the higher education back at home I believe that Northumbria University offers unique experiences for students who like to learn, overcome challenges and to be successful in their future career.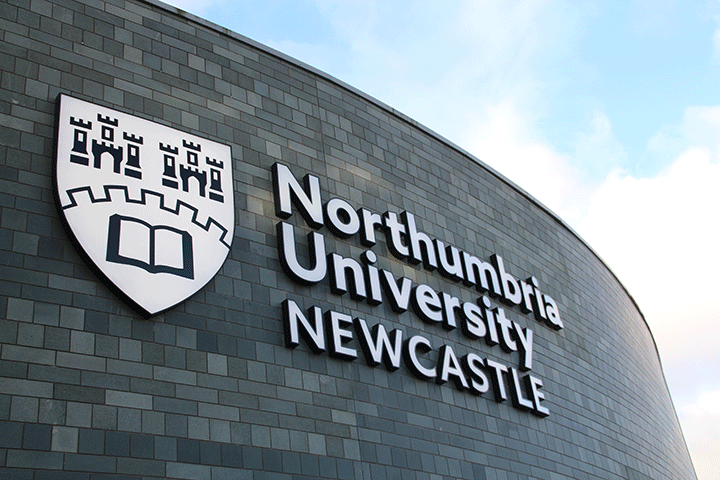 Lecturer – Student relationship
As a person who studied in Sri Lanka, we were always supposed to respect and have a very formal relationship with our teachers. In addition, we were not supposed to call our lecturers by their names other than "Sir" or "Madam". I believe that this is mostly because of our cultures and I always respect that. Furthermore, sometimes the lecturers are less approachable to students which creates some sort of a barrier between the student and the lecturer.
One of the unique thing that I noticed about the lecturers in Northumbria is that, they are very friendly, and they will be always willing to help you with anything regarding to the course. Also, the lecturers are very organised, and they always have lessons outlined which they want to cover for the day. In addition, there is always a workshop for every lecture where you can further enrich your knowledge and skills.
The use of technology
Around the world, the use of technology and learning through electronic media are becoming one of the main learning resource other than the books in the library. However, one of the main issues that I saw was in Sri Lanka most of the Universities do not provide relevant IT facilities to the students. I believe that it is vital to have the access to the electronic media (other than the books) in order to know about contemporary information through news articles and journals.
Northumbria University provides various IT support to the students and it has the third highest scoring University library in the UK. The library is available (City Campus) for students 24/7 and you can access thousands of Print books, eBooks, eJournals and articles. Northumbria University also provides different software (for all the courses) where students can further gain knowledge, For instance, the Bloomberg terminal for the Finance students as well as the Star CCM, Ansys, Solidworks, Catia for Engineering students and many more.
Strikes
One of the contemporary issues that the Sri Lankan Universities face is that either a group of students or the lecturers in the Universities strike continuously for months for various reasons. This has become a huge barrier for the students who do not want to get involve in strikes. Due to the strikes the exams and lectures get postponed and the students always ending up losing years of their education. For instance, some of my friends who are studying in the Government Universities still in their first or second year doing their Bachelors degree and however on the other hand, me as a student in Northumbria who is studying abroad is almost done with the master's degree.
I am glad that I choose to study in a University like Northumbria and it has really made my life much better. I believe that it is a great place for a student who would like to gain new experiences and knowledge in order to brighten their future career.