The game that started in England is still in full force in the beautiful north east city, Newcastle. With fabulous cricket clubs like Newcastle Cricket Club, Northumberland County Cricket Club and Benwell Hill Cricket Club, Newcastle has kept the spirit of the game alive in the young generation. There are regular matches, events, cricket quiz and socials organised by the cricket clubs to keep the spirit of the sport alive and going.
Large number of international students who come to Northumbria University are interested in various sports and want to keep their practice alive while studying here and majority of students coming from India look for sources to satisfy their passion for cricket. Cricket is one of the most loved and played games in India. Every Indian, right from the street's "gully-cricket" to stadium's professional cricket screams of how much they love the game and how they are devoted to their team and all the dedicated players from various teams. Therefore, Newcastle is one place where the students would love to play, compete and have a fun time exchanging knowledge and the love of cricket with other international cricket lovers.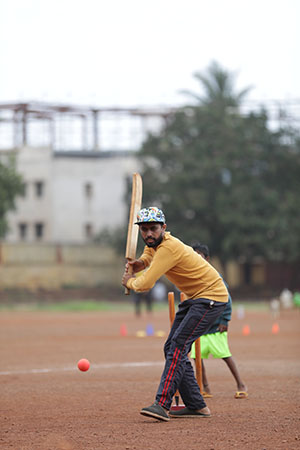 Cricket Clubs in Newcastle:
•Newcastle cricket club:
With one of the best cricket grounds in Newcastle, the club is a regular winner of the Ground of the Year. The Club is CASC accredited as a Community Amateur Sports Club. With awards like CAMRA Tyneside Club of the Year, Cricket Club of the Year and 3 Premiere League Awards, Newcastle cricket club is a very well rated cricket club in Tyneside. They have men's, women's and juniors cricket team and they also offer membership at a discounted price of 35 pounds per annum for students.
Address: Osborne Ave, Jesmond, Newcastle upon Tyne NE2 1JS
•North East Cricket Academy:
One of the oldest clubs in Newcastle, North east cricket academy is situated in Roseworth Terrace and provides various services like Private Coaching, Pre-Season Programmes, Club Player Development Programmes, Net Hire, Business League, Indoor Club League and Winter Coaching Programmes. They also let members play for teams after clearing selections in men's, women's and junior categories.
Address: Roseworth Terrace, Newcastle upon Tyne NE3 1LU
•Benwell Hill Cricket Club:
Benwell Hill Cricket Club is located to the west of Newcastle upon Tyne city centre. The Club caters for cricketers of all abilities from Minor Counties standard to recreational level - if you are keen enough you will find a team to fit your standard. During the season club practice takes place on Wednesday evenings from 6.00 pm and new players are most welcome to come along and try-out before committing to joining the club. The fee for senior players in 2018 is £80, £45 for 18 - under 21s and for juniors it is £35 - for that sum you get full access to the club and its social and playing facilities for the year. For those who simply wish to watch the cricket and enjoy a pint whilst doing so, we offer social membership at £20 per annum.
Address: Denton Bank, West Rd, Newcastle upon Tyne NE15 7EU