I've spent quite a few nights in the Northumbria University Library studying for assessments week and, naturally, going home in the wee hours of the morning isn't as mindless an activity as going home during the daytime.
Thankfully, SafeZone helps me feel safe during such times!
SafeZone is a free app that is available to download on the Play Store and the App Store. It connects you directly to the university security team when you're on campus and to the emergency 999 services when you're off campus. Northumbria's security team monitors the SafeZone app 24 hours a day.
Setting Up
When moving to a new place, it is important to take all the steps necessary to stay safe. So, in my first week at Newcastle, I downloaded the SafeZone app and set it up. I had to provide my Northumbria e-mail ID and fill up some essential details about myself before finally accepting the terms and conditions and verifying my account.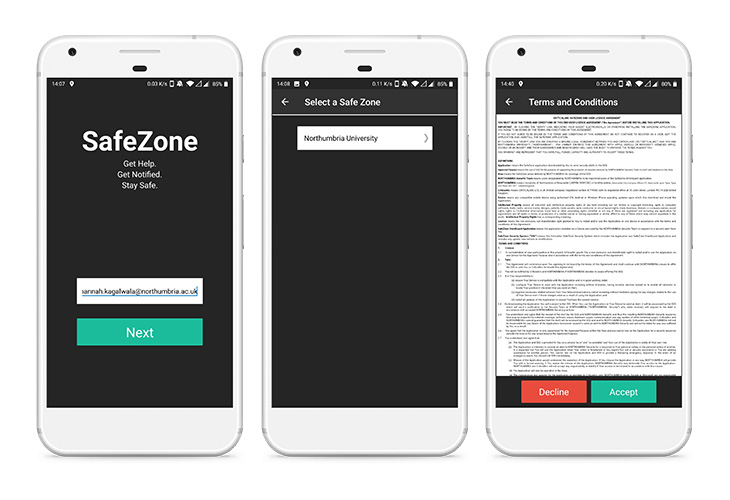 Keeping me safe
I 'checked in' every time I went to uni and even set up automatic check in after a few weeks. Checking in lets the security team know that I'm in university. This feature is especially useful when I'm in the campus working alone or until late. I got quite a few of my friends to download and use the app at nights as well.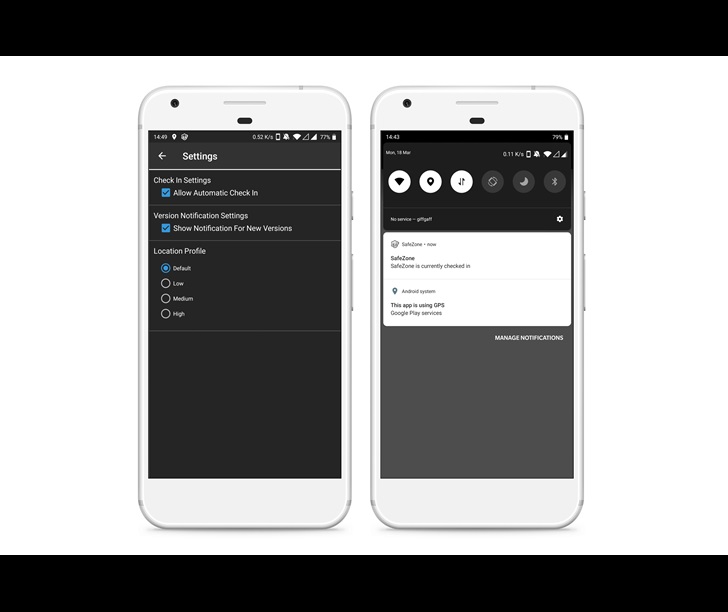 The SafeZone app covers all campuses in Northumbria University (including the London and Amsterdam ones) and also University Accomodations thus, keeping you safe from University to home. You select your region the first time you set it up and then you can view the areas that SafeZone operates in.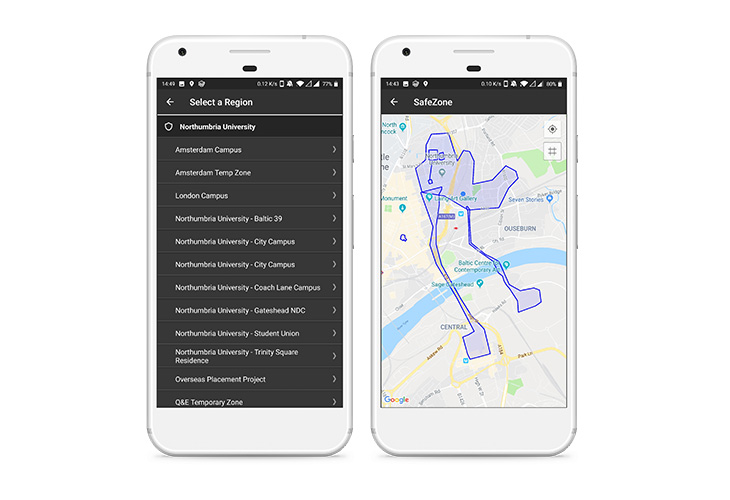 Finally, the app is very user-friendly and accessible in times of emergencies. The three prominent help buttons can be used for any type of emergency situation. The first aid button can be used when you, or someone near you, needs medical assistance. The help button can be used when you want to report a suspicious activity, need a safety escort after dark, or want to contact campus security for any other reason. Finally, the emergency button can be used when you, or someone near you, are in a situation where you feel that your personal safety is in danger or when you are hurt or injured.
Thus, with a simple tap, my name and location is sent directly to the local response team or the campus security team and I can get in touch with them immediately.
Additional Features
The app also packs in some impressive features such as checking the diagnostics of the connection, pairing with an alert device using bluetooth, checking your notifications, and editing your profile.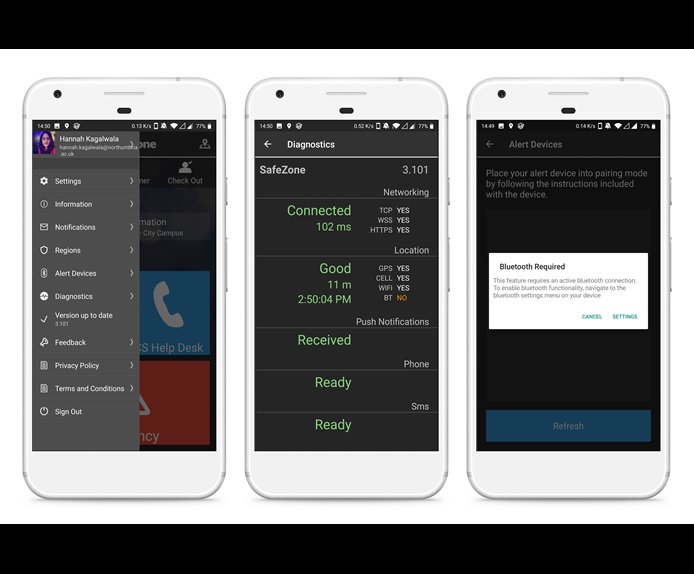 All in all, the app helps me feel safe around campus and on my way home so I, or my parents back home, don't need to worry about my safety. Click here to find out more about staying safe at Northumbria.