In October 2012, I joined Northumbria University to start my undergraduate degree in BA (Hons) Business and Finance. I knew I wanted to study something related to finance but I was unsure about specialising in this area at an early stage, therefore I went for a course that provided a combination of Business and Finance. I was a late starter due to my visa arriving late and unfortunately missed all the events that happened during Freshers' week.
On my first day, I wandered into the Business School to get enrolled and found the staff at the UG Office (now known as Student Central) very welcoming and friendly.
They helped me to understand the Blackboard website and how to access my timetable, I felt a lot more at ease.
During my undergraduate course, I was very lucky to get the opportunity to complete a placement year at General Electric.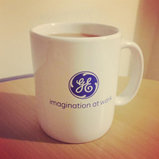 The Careers team was very helpful as they helped me to perfect my CV and prepare for my interview. Once I had started my placement, they continued to support with the questions the human resource team at General Electric asked me about my visa status as I am an international student. As my visa needed extending, I was directed towards Student Support and Wellbeing – they provided detailed information about exactly what I would need to extend my visa and I found their advice invaluable.
I took part in the Undergraduate Consultancy Project in my final year and I worked with Carlisle City Council which I found very challenging and enjoyable.
I worked well with my team members and we provided solutions for the problems that we were provided with. I found this to be a very interesting and practical alternative to the traditional dissertation.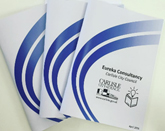 Whilst I was in my final year, I had started thinking about completing my Master's at Northumbria University.
I was really enjoying my undergraduate course and the opportunities it opened up for me so after attending a few open days, I decided to apply for MSc Business with Financial Management with Advanced Practice. Northumbria University was one of the few universities that had a two year Master's programme with a work experience semester. After completing my placement, I knew that this was something I would like to do again. I also looked at potential funding and between the academic scholarship and alumni discount, I managed to save approximately £5,000 from my tuition fees for my first year. This was really appealing for me as I am an international student and tuition fees can be really high. I found that my tutors were very approachable when I needed help with proofreading my personal statement and gaining references.
I was offered a place for my Master's and once again, I found the support with my visa application very useful. They put me at ease about the process and answered the numerous questions I had about it.
After completing the first year of my Master's, I started looking for potential part time work I could do alongside my studies. I was already working as a student rep and assisting with the Open Days but I wanted some additional work. This was when I joined the telecentre run by the marketing team at Northumbria University. We call prospective students and applicants to invite them to different events around the university. We also answer any general enquiries they would have. We also run Whatsapp sessions to Malaysia, India and Nigeria. I liked working there as it was during the week and it was also on a zero hours basis so when I had a busy period with my studies, I was able to focus on it as needed. I progressed onto being a supervisor at the telecentre after three months and continued to do the job throughout the year.
I started thinking about applying for a PhD halfway through my second year of the Master's programme.I was doing the Postgraduate Consultancy Project with our client being Recovery4Life.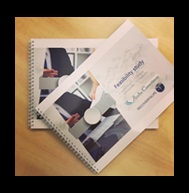 I decided to base my research on the Business Clinic as I had really liked working on the consultancy project during both my degree and Master's. I approached one of my tutors and they gave me some ideas of what I could focus on which I found quite helpful. I received help with my applications and the admissions team was also very supportive by answering any questions I had throughout the process. Once again, the visa team was also very helpful with the process.
I also received the same funding benefits I had for my Master's and this was an important factor for me.
I received the opportunity to work with the Customer Relationship Management team on a full-time basis for the summer after I completed my Master's. During my first year of my PhD, I have continued to work with the team on a part time basis as well. I help with the reports that were completed for the telecentre and also Unibuddy which is a student-led engagement platform.
Funding and the help from the tutors are the two main reasons I have stayed at Northumbria for my education. I have found that the tutors take their time to assist students even if it isn't specifically related to their subject area.
Moreover, at Northumbria, I have received opportunities to progress as a member of part time staff in the Marketing team as well.
All of these reasons led me to stay at Northumbria for the duration of my studies and I have really enjoyed my time here. Everyone here have been very welcoming and friendly and I am hoping to find an opportunity for full time employment at Northumbria University once I graduate from my PhD.
Newcastle has now become my home away from home.
By Fauhan Latheef