Whether you are treating yourself to some much needed post-exam R&R or looking forward to catching up with family, we can't really promise you great weather but we can guarantee a great time in Newcastle this summer. We are certainly looking forward to a bustling calendar of events this June. Here's just a few of our top picks.
Bao Bar
If Pan-Asian food is for you then it's about time you visit Bao Bar in the trendy area of Heaton. The neat and petite, Bao Bar is one of the most exciting new venues in Newcastle. The owners actually met whilst cooking for super chef Terry Laybourne of Bar 21 and St. Vincent fame. This little bar offers fluffy bao buns with tasty fillings such as pork belly with miso and pickled apple, Sriracha fried chicken with cucumber kimchi or tempura oyster mushroom with basil emulsion. And the good news is these little buns start from only £3 each. For the real experience, make sure to accompany your selection with sake - a traditional Japanese rice wine.

Everyman Theatre
Can't figure out whether you'd prefer a fancy meal out or a trip to the pictures? Why choose? You no longer have to, thanks to this new laidback cinema offering screenings of the latest blockbuster films with a side serving of cocktails, (Speil)burgers (get it?) and tasty sharing platters. Head to Grey Street and enjoy a meal in the cosy bar or relax on your very own couch and be served while you watch the latest box office releases. Current screenings include the Elton John epic, Rocketman, quirky comedy Book Smart and newly adapted Disney throwback, Aladdin. Take your pick!
Thali Tray
If you have yet to visit the delicious Thali Tray nestled in Ouseburn valley you are missing a treat. This affordable Indian restaurant offers a unique mix of tasty Indian dishes, pickles and flat breads as well as a generous selection of craft beers thanks to their partnership with Newcastle Brewing Ltd. This is the perfect place to stop for a bite if you are around the lovely Ouseburn river. If the Heaton area is a bit far from your halls, fear not as they are looking to soon open another restaurant in the city centre. The owner's newest venture, Thali Tap is looking to open later this year in their new premises on Bigg Market. This will offer even more choice on the menu and plenty more beers on tap. Watch this space!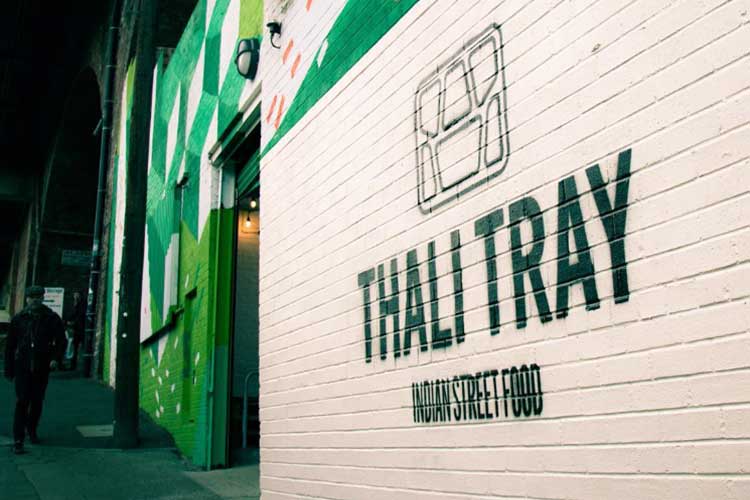 Great North Nights: The Female of The Species: Friday 7th June
On the 7th of June The Great North Museum will open its doors after dark to host a fascinating exploration and celebration of women and various female species throughout the animal kingdom. It's also a great opportunity to pay Dippy the Diplodocus a visit. See last month's post for a little more information on Dippy the dinosaur. This is event is part of the Festival of Women, organised by the Women of Tyneside project. Event is from 6pm-8pm.
Game on 2.0 Life centre – Until the 4th of September
If you consider yourself a gaming aficionado, a visit to the Life Centre is an absolute must this summer. From iconic seventies classics to futuristic ventures into virtual reality you can sample almost anything at Game On 2.0. Span 5 decades of over 150 different playable games including retro treasures like Space invaders, Sonic, Pac Man and Donkey Kong.
Make sure to wear you dancing shoes as you also have the opportunity to take on your pals and battle it out on multiplayer games like Just Dance, and Rock Band 3. The exhibition's "Futures" sections also includes an exciting glimpse into the future of gaming.
The price of your ticket also includes entry into Life's other exhibitions including the Planetarium's 'Alien Worlds' so make sure to take a wander.
Student tickets are £11. Purchase yours here.
REVEAL shows
There's obviously many things fun happening farther afield than our lovely Newcastle campus but we couldn't go without mentioning the REVEAL shows happening this month. Visit a range of degree shows from our talented final year students in subjects such as: Animation, Architecture, Interior Architecture, Fashion, Fashion Design and Marketing, Fashion Communication, Fine Art, Graphic Design, Interactive Design, 3D Design, Design for Industry, and Interior Design. Preceding's begin on the 20th June. Make sure to join us for the opening night. Click here to find out more and make sure to book your place.
Don't forget to share your summer snaps with us on Instagram tagging us in as @northumbriauni using #IAmNorthumbria