Remember, remember… Stay safe this November.
We all want to have fun in this festive season and we don't want a trip to A&E without good reason. In between the festive drinks and lights, your fireworks will reach new heights.
Safety first and safety last, with our top tips, you'll have a blast!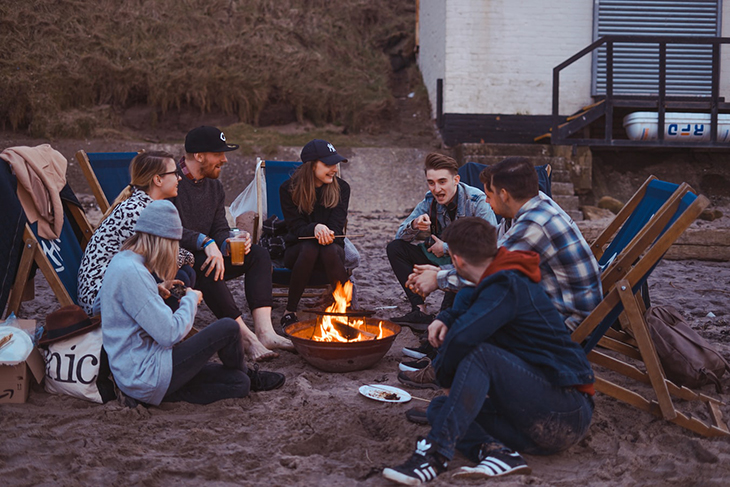 1. Only the best will do
When you're buying fireworks, you should make sure they have the BS7114 watermark. This means they meet the British Safety standards. It can be tempting to go for the cheapest option but they can be unsafe if they don't adhere to safety standards. Supermarkets should stock a wide variety of safe fireworks so have a look around when you're planning your displays.
2. Mr Sandman….
Having a bucket of water or sand nearby is a great way to make sure you're ready to light your bonfire. Even the best lain plans can go wrong so it's a good idea to equip yourself in case something surprises you. You can use it put out the embers of a bonfire at the end of the night or leave sprinklers in when they're finished.
3. Has anyone seen Neville's Toad?
Hedgehogs love a cool dry place to lay their head and an unlit bonfire looks ideal. If you've collected the wood to burn ahead of time, animals may have made it their napping spot. Don't forget to check for any animals nearby and move them to a safe location. This also applies to pets. Indoors is the safest place for them, especially if they are scared of loud noises. Leaving the radio or TV on can help keep them calm.
4. Fire in the hole!
Creating a small hole for a bonfire helps to keep it from spreading where you don't want it. Make sure it's built in an open space, with no garden furniture or flammable clothing nearby, and that you're not in a smoke free area. Hedges, fences and sheds can also be a risk if they're too close to bare this in mind when picking your spot.
5. Let's all have some organised fun
Organised displays are the best way to stay safe and save some money this November. We've put together a list of nearby displays so check where your nearest fireworks display is and don't forget to wrap up warm.