If you ask anyone who's ever been to Amsterdam to reminisce about their visit to the Dutch capital they'll most likely tell you about a city entwined with water, with its crooked buildings, bridges decorated with flowers and over one hundred kilometres of canals, which together form one of the most recognised urban landscapes across the globe.It's without doubt one of the most picturesque, vibrant and culturally diverse cities in Europe – and these are only a few reasons why choosing Amsterdam for a Masters degree is a brilliant decision.
Once you get past the seemingly never-ending stream of bikes passing from every direction and the many tourists huddling around Dam's square there is so much to explore and see. As soon as you step foot outside the admittedly rather crowded old city centre (which is comprised of the neighbourhoods Dam, Spui, De Wallen and Nieuwmarkt) you automatically get to the "Grachtengordel" – Amsterdam's famous canal ring. Along the four main canals, Singel, Herengracht, Keizersgracht and Prinsengracht, there's loads of charming shops, cafés and restaurants situated in tiny houses, some of which date back to the 17th century. Especially the 9 Straatjes (nine little streets) are worth a visit with their countless vintage shops, fancy boutiques, cosy cafés and art galleries. For an even more authentic local experience Jordaan, Oud West & De Pijp are the places to go to.
Shortly after the beginning of this year's Master programme, the Amsterdam Dance Event (ADE) took place which means 5 days and nights filled with electronic dance music, across multiple venues all over Amsterdam. With over 1000 events in over 200 locations it's one of the most well-known festivals for electronic music, captivating the entire city. Don't be surprised if the streets are filled with people dancing alongside trucks blasting out music in bright daylight. As ADE's daytime programme is spread all over Amsterdam's main districts and makes use of historical locations, you might just get caught up in one of their programmes whilst strolling through the city.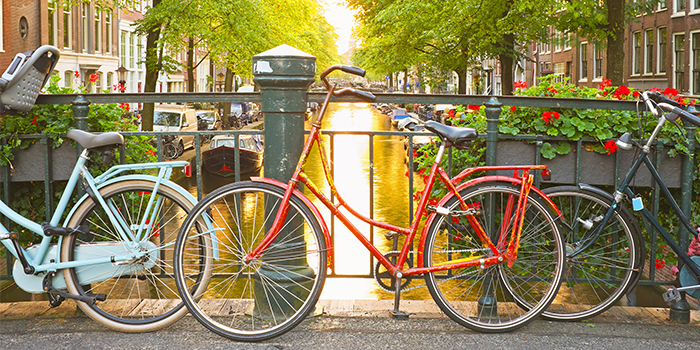 ADE or not, there's no shortage of fun activities. It won't be long until you know your way around the city. Most things are within walking distance, which means there are plenty of neighbourhoods to explore, museums to visit and restaurants and bars to try. A definite highlight in November was the annual Museum Night in Amsterdam. One ticket allows entry to over 50 museums, open until 2am and besides experiencing the city and galleries at night, many of the exhibitions also host live music, DJs and special events. This is a perfect occasion to finally visit the famous Museumplein, a square surrounded by the most important museums in the city such as the Rijksmuseum, the Van Gogh Museum and the Moco.
In addition to this, there's also the International Documentary Film Festival taking place in November, which is all about giving alternative, visually-striking film-making a platform. IDFA focuses on making culturally diverse documentaries accessible for a broad audience. Last but not least there's also great local breweries spread across the city such as the Oedipus brewery, the famous Brouwerij 't IJ and the Heineken Experience, perfect to complete the Amsterdam experience.
Once you get the tourism out of the way, there might be some time to focus on your Master degree, which is highly recommended, as it is a real step up from your Bachelor's. The campus is located right by Johan Cruijff ArenA, which is home to Amsterdam's football club Ajax. It's easily accessible using public transport and only a 15 minute train ride from central station. Another great thing is that there are plenty of opportunities to make friends on your course. Besides getting to know everyone in your class, there's also the residential weekend for students on the Business Master programmes. This year's students visited the Hague, where they had the chance to enhance their employability skills by working closely with professionals and teachers. In addition, you can also improve your team-working skills whilst working on group assignments with fellow students.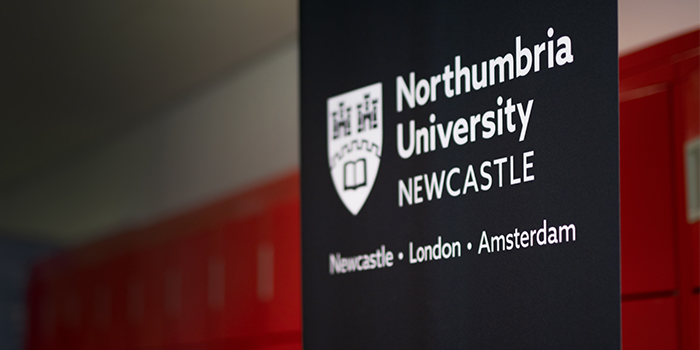 As the weeks pass, the deadlines and hence, the end of the semester, are getting closer. Luckily the team of experienced tutors are on hand to offer support. The last weeks of the semester might be spent in the library working on assignments but don't worry, there is great coffee in the cafeteria. As a matter of fact it's probably some of the best in the city and if it's your birthday, you might even get a free muffin.