Hi Everyone,
My name is Reine Suzanne Mengue Kadia. I am a Cameroonian and currently studying for a Master's in Disaster Management and Sustainable Development at Northumbria University, Newcastle. My previous Master's Degree was in Public Health and Epidemiology from the University of Dschang, which allowed me to work with three Non-Governmental Organizations (NGOs).

Where it all started…
Working in a resource-limited setting, I was able to understand health problems from a community perspective. I understood that the uptake of health interventions was largely dependent upon the community, however in most communities I worked as a disease surveillance supervisor, they expressed dissatisfaction despite all the numerous interventions by various NGOs. During my interactions with community members, it was mentioned that their basic needs were not catered for and sometimes their cultural values were breached, making them reluctant to accept health interventions. I observed that this was true because most NGOs have their objectives, which do not always align with the community's needs. For instance, the war-stricken community may need security, food, and shelter, but this does not always align with the objectives of intervening NGOs.
In 2014, I founded an organization, which is aimed at empowering youths in war zones, internally displaced persons, and victims of gender-based violence with income-generating activities. At the core of this venture was the need to reduce the maternal mortality rate, which in 2013 was 780 maternal deaths/100000 live births in Cameroon. The training was intended to provide youths with financial means to pursue formal education and become prominent figures in decisions regarding their communities.
I believe the impact the training my team and I dispensed in the communities in Cameroon stood out in my Chevening selection process. In addition, my passion and consistency was also demonstrated.
I was selected to take part in the Regional Young African Leadership Initiative. It developed my leadership and networking skills, which helped further the impact of my organization in communities.
In 2017, I worked for the International Medical Corps (IMC) in a war zone. Over one million Cameroonians have been affected by disasters (UNDRR, 2020). The communities I worked in lacked schools, adequate health care facilities, and other basic needs despite numerous NGOs working in the region, therefore I was able to understand that a community in crisis needs multi-sectoral intervention in order to recover adequately. This perspective was materialised during the 2018 Cholera Epidemic in the Southwest Region of Cameroon. I observed that the management of the epidemic was not multi-sectoral, which led to the spread of the disease despite health interventions.
Through my work and community experiences, I saw the need for an in-depth understanding of disasters. How it happens, how to anticipate or prevent it, how to respond and recover from them. Also, to know how to manage them because they are a significant source of Cameroon's impoverishment.
I was selected for the prestigious Chevening scholarship, which has been the significant in both my professional and self-development journey.
I understand where I come from, I know I must make the most out of this opportunity. The course brief for the Masters in Disaster Management and Sustainable Development at the Northumbria University was the perfect match to fill the gaps I had identified. However, I experienced great apprehensions primarily because I did not know how the Covid-19 would affect my experience, and the fear of not meeting up with the demands of the course. This is because my previous university studies were predominantly French, and the teaching techniques and expectations are different.
I was pleasantly surprised at how I got along with the demands of the course. I now know that most of the modules were contextualised and answered most of my preoccupations. In addition, the lecturers were always available to assist me. In my opinion, each module was well thought out and corresponded perfectly. My favourite modules were Integrated Emergency Management, Themes in Sustainable Development, Disaster Risk Reduction, and Health and well-being in Disaster. The takeaway from these modules was the importance of multi-agency interventions, the importance of recognising and harnessing the potentials of the communities before proposing other interventions and those interventions should be people centred.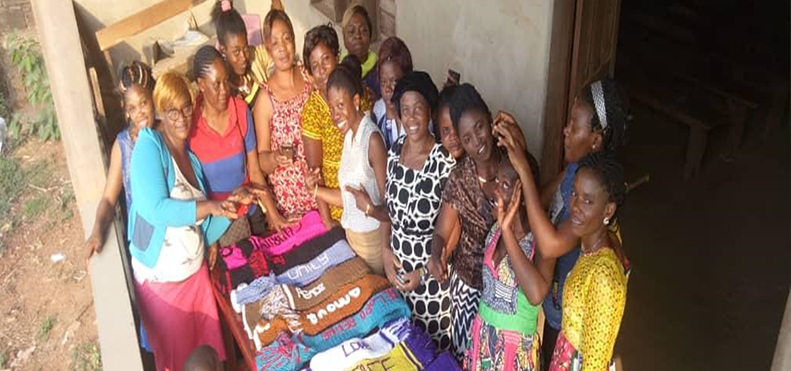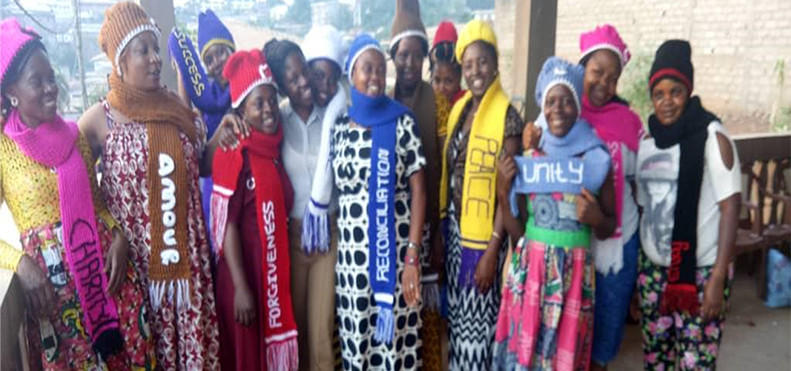 My time at Northumbria…
Northumbria University provides a vast array of opportunities for students. I made sure to exploit them as much as I could. I secured the position of the President of the Disaster and Development society (DDS), despite my limited knowledge of the environment, this was an excellent learning experience for me. I worked with brilliant minds and sought advice from members of the Disaster and Development Network (DDN). Together with my team, we proudly hosted a guest speaker from St. Andrew's University to discuss some intra-African collaboration opportunities in the maritime sector amid the Covid-19 Pandemic. I was also the class representative of the 2020/2021 batch of Masters Students for my course. I also volunteered with the Northumbria Student Unions as a Night liner, which provides a safe place for fellow students to talk about their worries and concerns. These experiences also helped me cope with environmental and climate differences. The University's Career and Employment services provided me with valuable orientation through numerous online sessions on varying employment topics. Through this exposure, I was able to get a paid internship at the Centre for International Development at the University of Northumbria. I am confident this opportunity will help me to be more grounded and confident in my career goals.
Studying an MSc Disaster Management at Northumbria University, Newcastle gave me the privilege to belong to a professional network of disaster managers through the Disaster and Development Network.
I had a vast network of support from my family, Chevening engage, Chevening WhatsApp groups, my lecturers, especially Samantha Jones, my flatmates, my classmates and my church community during these unprecedented times. As I approach the end of my Chevening experience I could not be prouder of myself for braving it all despite the odds. I am confident that my Chevening experience, especially my stay at the Northumbria University, has provided me with what it takes to face the challenges of disasters in Africa and Cameroon. Upon return to Cameroon, I intend to gain practical experience as a disaster manager by working with NGOs involved in emergency response such as WHO, UN, Doctors without Borders, and Action against Hunger. My ultimate dream is to open a shop in Yaoundé or Douala where we can be able to sell the products for all displaced and vulnerable persons and help them establish themselves with the money from it. I use the training sessions I have with them to sensitise on various disaster risk reduction strategies in their communities. I trust that the networks I have created through my studies in Northumbria and even back home can create a platform for the sales of product and expansion of this initiative.
I am currently volunteering with Oxfam at the Heaton shop, the transferable skills I would gain from there would help boost my job application and provide an experience of a business model that I would use to set up a shop when I return to Cameroon.
- Reine