About this course
This unique course is for women in leadership roles at all levels. It will address how female leaders in business can advance their career in times of change, maximise business objectives, and manage the demands of modern leadership.
In each module, delegates will gain an enhanced understanding of their own capabilities, develop new skills and knowledge, increase networking, and develop objectives and plans for their leadership roles. In this unique, interactive programme, we will blend practitioner experience with the wider evidence-base, to encourage debate, problem-solving, and action learning. As well as benefiting individuals, the outcomes from this course will be directly transferable into organisations. The programme leads will offer local and global expertise and experiences from a range of sectors and disciplines.
Please Note - current course is fully booked, please watch this space for dates of the next intake. Please complete the register interest form if you are interested in further information on the programme.
Benefits:
In the short term, organisations will benefit from increased engagement as well as better use of talent. Delegates will develop their own leadership blueprint and increase their self-confidence.
In the medium term this course will enable delegates to build a profile through a network of women leaders, opening up new opportunities for support, mentoring and being a role model.
In the long term you will be following a path of continuous learning, leveraging the resources of our professional university.
Modules:
Module 1: Realising your potential, making choices and creating success
Module 2: Influence, Power and Politics
Module 3: Strategy, Finance, Governance and Being Resilient
Module 4: Professional Branding and Leadership
One Day Conference
Who should attend:
The programme is designed for women who:
Are currently in leadership positions, with direct reports
Aspire to more senior levels of management
Seek to refresh skills and knowledge, or enhance their professional influence
Are entrepreneurs or business owners
Are prepared to engage openly and share their own experiences of leadership
We can also work with you to create bespoke courses that are tailor-made for you and to fit the needs of your organisation. To contact our expert staff to create a bespoke course and to receive updates about Continuing Professional Development courses, please fill out the enquiry form.
Learn from the Best
Northumbria University is a research-rich, business-focused, professional university with a global reputation for academic quality. We work with public, private and cultural sector organisations in the North East of England and beyond.
Course Leads: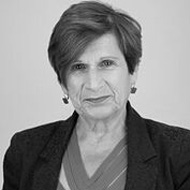 Ruth Sacks
Ruth works in Leadership and Organisational Development as part of the Corporate and Executive Development Centre in the Newcastle Business school at Northumbria University.
Her areas of interest are the changing roles of leadership and the impact of diversity within the context of organisation development. Ruth created and directed the successful Women for the Board programme at Westminster Business School. She also runs an independent consultancy company Boardroom Focus .
Ruth is a contributing author to the recently published: More Women on Boards, An International Perspective (2018) eds: Devnew.L, Janzen Le Ber, M., Torchia, M. Burke,R Vol.7 IAP
Sacks, R. Maatwk, F. (2018) Analysis of the Perceived Role and Value of Women's Support Networks in Helping Women Gain a Board Position,
Hannah Hesselgreaves
Hannah Hesselgreaves joined Northumbria University as an Associate Professor in 2018. She is the Enterprise and Engagement Lead for the Department of Leadership and HRM, and Programme Lead for the MSc Leadership and Management. Hannah also founded her own research company and has driven many research and consultancy projects commissioned across the public sector.
Academics:
We will also be joined by senior academics from Newcastle Business school including:
Bernie Divall
Bernie Divall worked as a professional musician before training as a midwife. She undertook an Economic and Social Research Council Case doctoral studentship at Warwick Business School, exploring questions of identity construction among midwifery clinical leaders, exploring the challenges facing clinicians who move into roles perceived as managerial. Having spent four years working as a postdoctoral research fellow in maternity care at the University of Nottingham, Bernie joined Newcastle Business School in June 2018, where she works as a lecturer and researcher in leadership and management.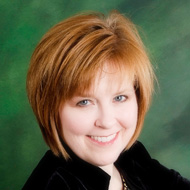 Jamie Callahan
Jamie Callahan is Professor of Leadership & Human Resource Development (HRD) at the Newcastle Business School and Cross-Faculty Director of Equity and Diversity for the Newcastle Business School and Northumbria Law School at Northumbria University. A veteran of the United States Air Force, she came to HRD through her role as a personnel officer and member of the Pentagon Air Staff Total Quality consultancy team. The former Editor of Human Resource Development Review, Jamie has published extensively and has received numerous research awards, including the Academy of Human Resource Development 2015 Outstanding Book of the Year Award. In her role as Director, she is leading a team preparing an application for the Athena Swan Bronze Award for Diversity and Inclusion by conducting a United Nations Gender Audit of the Business and Law Schools. Jamie's research explores issues of power and privilege in relation to leadership, organisation culture and learning, with a particular focus on gender. An internationally-renowned educator, she has taught in Saudi Arabia, France, England, and Thailand. Jamie sees her service leadership, research, and teaching as integrally connected to her strategic interest of mentoring others to facilitate equity and inclusion in organisations.
Frances Hamilton
Frances Hamilton is a qualified solicitor and has worked as a Senior Lecturer in Law at Northumbria University since 2009. She is module leader for the Gender Sexuality and the Law option and is co-convenor of the Gender, Sexuality and the Law Research Interest Group. One of her research interests concerns the gender pay gap and the difference between legal protections to ensure women are not discriminated against and the reality of how women's rights live up to the promise of these protections.
Joyce Liddle
Joyce Liddle is a Professor of Public Leadership and Enterprise and Director of Research and Innovation, LHRM. She is a Fellow of the Academy of Social Sciences, Regional Studies Association and Joint University Council. A University of Durham and Warwick Graduate, she has published 10 books and over 200 articles and acted as an advisor to local and central government officials in the U.K. and overseas.
Jackie Harvey
Dr Jackie Harvey is Professor of Financial Management and Director of Business Research at Newcastle Business School. Her research is focused in the area of criminal financial management, in particular money laundering. Early outputs considered costs and benefits of regulatory compliance before moving on to evaluate the effectiveness of the Anti-Money Laundering Framework. Jackie has been invited to speak at a number of very high profile academic and practitioner conferences in both the UK and Europe. Jackie, whose PhD is in Taxation Policy, spent 10 years working for a major merchant bank, followed by a 3 year posting as fiscal policy adviser (under the auspices of the British Government) to the Ministry of Finance in Belize.
Alison Pearce
Kimberley Hardcastle
Kimberley Hardcastle is an enthusiastic marketing academic, with management and teaching experience in a range of roles within higher education and business management. Kimberley has extensive industry experience in business and event management, specifically marketing, promotion and brand building. Whilst working at the Newcastle Business School (AACSB), Kimberley has worked with academics and practitioners from a number of different fields. Her research interests include branding and consumer culture, in particular, how consumers co-create brand meaning in the postmodern era.
Guest Speakers:
We are delighted to announce a number of prominent, senior women leaders from the public and private sector will join us as guest speakers including: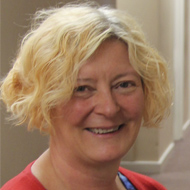 Jane Metcalf, Deputy Medical Director North Tees and Hartlepool NHS Foundation Trust
In addition to her role as Deputy Medical Director and consultant physician/hepatologist, North Tees and Hartlepool NHS Foundation Trust, Jane holds a number of other posts including: Honorary Professor of Medical Education, Durham University, visiting Professor at Sunderland University and Clinical sub dean for Tees Base Unit, Newcastle Regional Medical School and Honorary Senior lecturer, School for Medical Education Development, University of Newcastle.
Her particular focus is on interprofessional education, workforce planning and supporting transition of overseas doctors into the NHS and enabling refugee healthcare workers back into practice. Jane sits on the Health Education North Local Education and Training Board covering North West, North East and Cumbria and Yorkshire/Humber regions.
Ann Ratcliffe, Leadership Performance Coach, Barclays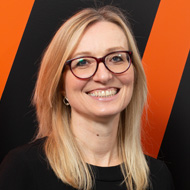 Gill Burgess, Managing Director, R//evolution
An experienced marketer, Gill has a track record of successful project management across a range of industry sectors. A consummate professional, Gill has worked with corporates, not for-profit organisations and SME's, both in-house and on agency side.
Gill's main focus is marketing strategy – devising effective brand communications that deliver demonstrable business benefits. She works with business influencers and directors, ensuring that marketing activity is fully aligned with business goals.
As Managing Director at r//evolution, Gill leads a team of talented professionals, working to achieve one core goal – the delivery of exceptional marketing services that drive business growth. Since establishing r//evolution in 2002, the agency has become acknowledged as a leading provider of marketing solutions for growth-focused businesses across the UK and is a HubSpot Gold Partner.
Jenny Hannant, QuantuMDX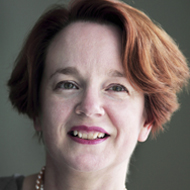 Catherine Johns, Innovation Director, Business Durham
Catherine is Innovation Director at Business Durham and Director of the North East Satellite Applications Centre of Excellence. She was Board Director for the International Association of Science Parks (IASP) and Areas of Innovation (2014-16) and Vice Chair for the United Kingdom Science Park Association (2010-16). She founded the Women in IASP global network in 2016 and is co-author of the book "Areas of Innovation in a Global World: Concept and Practice".
Catherine was appointed to the North East LEP's Innovation Board in 2017. She is the founder of Dance Ventures Ltd, the Manager of Southpaw Dance Company, a Director of Generator, the UK's leading music development agency, a Director of Lexicon, a space and AI tech company, and a Trustee of Helix Arts.
Learning Environment
The Northern Women Leadership Programme will take place in the brand new Business Hub located on the 3rd Floor of the Sandyford Building, and the conference will be held in the Great Hall in Sutherland Building.
The Business Hub opened in October 2018 in response to the need for a high quality, professional, technology-enabled space. The Hub provides a welcoming environment, consisting of two meeting rooms, a boardroom and a large programme delivery room which can be split to deliver short courses, workshops and continuing professional developments for external clients.
Research- rich Learning
Throughout your course you will be an active participant in the on-going research agenda. With conferences and research events regularly taking place, and with staff discussing their own research as it relates to the topics you will study, there is a strong emphasis on engaging in up-to-date enquiry-based learning.