About this course
This unique course is for women in leadership roles at all levels. It will address how female leaders in business can advance their career in times of change, maximise business objectives, and manage the demands of modern leadership.
In each module, delegates will gain an enhanced understanding of their own capabilities, develop new skills and knowledge, increase networking, and develop objectives and plans for their leadership roles. In this unique, interactive programme, we will blend practitioner experience with the wider evidence-base, to encourage debate, problem-solving, and action learning. As well as benefiting individuals, the outcomes from this course will be directly transferable into organisations. The programme leads will offer local and global expertise and experiences from a range of sectors and disciplines.
Benefits:
In the short term, organisations will benefit from increased engagement as well as better use of talent. Delegates will develop their own leadership blueprint and increase their self-confidence.
In the medium term this course will enable delegates to build a profile through a network of women leaders, opening up new opportunities for support, mentoring and being a role model.
In the long term you will be following a path of continuous learning, leveraging the resources of our professional university.
What does the programme offer?
The programme has been designed as 4 x one-day modules, with pre-work and inter-module work included. Participants will need to attend all four days.
Topics include:
Executive Presence & Visibility
Authentic Leadership
Delegation and Feedback
Influence and Building Relationships
Accountability for Results
Business & Financial Acumen
Change Management
Corporate Stamina
Who should attend:
The programme is designed for women who:
Are currently in leadership positions, with direct reports
Aspire to more senior levels of management
Seek to refresh skills and knowledge, or enhance their professional influence
Are entrepreneurs or business owners
Are prepared to engage openly and share their own experiences of leadership
We can also work with you to create bespoke courses that are tailor-made for you and to fit the needs of your organisation. To contact our expert staff to create a bespoke course and to receive updates about Continuing Professional Development courses, please fill out the enquiry form.
Learn from the Best
Northumbria University is a research-rich, business-focused, professional university with a global reputation for academic quality. We work with public, private and cultural sector organisations in the North East of England and beyond.
Course Leads: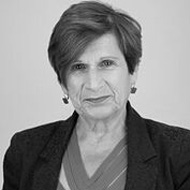 Ruth Sacks
Ruth works in Leadership and Organisational Development as part of the Corporate and Executive Development Centre in the Newcastle Business school at Northumbria University.
Her areas of interest are the changing roles of leadership and the impact of diversity within the context of organisation development. Ruth created and directed the successful Women for the Board programme at Westminster Business School. She also runs an independent consultancy company Boardroom Focus .
Ruth is a contributing author to the recently published: More Women on Boards, An International Perspective (2018) eds: Devnew.L, Janzen Le Ber, M., Torchia, M. Burke,R Vol.7 IAP
Sacks, R. Maatwk, F. (2018) Analysis of the Perceived Role and Value of Women's Support Networks in Helping Women Gain a Board Position,
Hannah Hesselgreaves
Hannah Hesselgreaves joined Northumbria University as an Associate Professor in 2018. She is the Enterprise and Engagement Lead for the Department of Leadership and HRM, and Programme Lead for the MSc Leadership and Management. Hannah also founded her own research company and has driven many research and consultancy projects commissioned across the public sector.
Learning Environment
The Northern Women Leadership Programme will take place in the brand new Business Hub located on the 3rd Floor of the Sandyford Building, and the conference will be held in the Great Hall in Sutherland Building.
The Business Hub opened in October 2018 in response to the need for a high quality, professional, technology-enabled space. The Hub provides a welcoming environment, consisting of two meeting rooms, a boardroom and a large programme delivery room which can be split to deliver short courses, workshops and continuing professional developments for external clients.
Research- rich Learning
Throughout your course you will be an active participant in the on-going research agenda. With conferences and research events regularly taking place, and with staff discussing their own research as it relates to the topics you will study, there is a strong emphasis on engaging in up-to-date enquiry-based learning.