Arts Foundation Year
UCAS code W990
About this course
2019/20
Would you like to develop the practical and intellectual skills required to be a creative, critical and reflective arts practitioner?
Acting as a gateway to degree-level study, the Arts Foundation Year course allows you to study a broad range of creative arts disciplines, with a key focus on fine art, animation, drama and performance. You will also acquire key transferable skills such as effective communication, team work, time and project management, research and digital literacy, all of which can prove vital to achieving at University and gaining employment after graduation.
Taught by a team of world-leading artists and academics, you will be equipped to successfully take your learning to the next level.
This course is delivered through a mix of classroom and studio-based learning, with engagement with the cultural centres in the region available to further enhance your learning.
Upon successful completion of the foundation year, you will progress to one of the following courses:
Learn from the best
Delivered by a specialist team of academics and practicing artists, you can rest assured that the skills you learn will be at the forefront of this exciting industry.
To fully support your learning journey you will have a dedicated personal tutor who will be on-hand to offer help or assistance throughout the duration of your studies, in addition to an optional peer mentor who is currently undertaking an undergraduate degree.
Northumbria University regularly welcomes outside speakers and alumni to provide an insight into how you can increase your employability and the external pathways that an arts qualification can provide.
You will be supported at every step of your course, ensuring you leave with confidence and the understanding required to progress to your preferred undergraduate degree.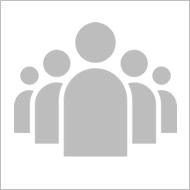 Teaching and Assessment
The Arts Foundation Year course offers a wide range of learning opportunities in challenging, stimulating and dynamic studio learning environments.
Delivered over two semesters, this course incorporates five modules: Arts and the City; Arts Portfolio; Identity; Nature and Technology; The Body.
Teaching is delivered through a mix of studio and workshop activity, lectures, seminars and the practical use of technology and equipment. This course is assessed through a range of methods including practice-based submissions, essays and presentations.
You will also complete an assessed portfolio that can include various art forms such as performance, digital and recorded submissions, artwork and live practice.
Your confidence and capabilities as a university learner will also be enhanced through our skills programme and the opportunity to participate in individual and group guidance tutorials.
Learning Environment
Northumbria University has been ranked in the UK's Top 10 universities for its facilities in the 2017 Times Higher Education Student Experience Survey.
The 24/7 University Library achieves some of the highest levels of student satisfaction in the UK and has held the Cabinet Office accreditation for Customer Service Excellence since 2010.
Technology enhanced learning is embedded throughout this course and materials such as module handbooks, assessment information, lecture presentation slides and reading lists will be available via our innovative e-learning platform, Blackboard.
You can also access student support and other key University systems through your personal account.
Research-rich Learning
Throughout the duration of this course you will experience research and practice-informed teaching which is both contemporary and innovative and will allow you to develop your practice skills, academic knowledge and creativity.
Our academic team has extensive experience of both the practical and academic application of the arts and this emphasis, in addition to the support of a research rich learning environment, will allow you to develop a research-informed, studio culture experience.
At the end of this course you will have developed your own knowledge and critical evaluation skills, allowing you to understand the most effective ways to gather information related to your upcoming undergraduate degree.
Give your career an edge
The Arts Foundation Year course produces active and responsible members of a creative global community. On successful completion of this course you will be able to use your knowledge to think independently and contribute positively to the cultural and creative industries.
This course offers numerous opportunities to undertake extra-curricular activities that promote employability and can benefit your future employment prospects. They include talks from the careers service, talks from external speakers and engagement with alumni who can ensure you understand the ways in which an Arts qualification can support you in gaining employment.
You will also be given the opportunity to engage with our numerous partners in the creative and cultural industries in the north east.
Throughout the duration of your course you will be working alongside students from a diverse range of backgrounds, thus developing your communication skills.
Your Future
This course has been specifically designed to develop your ability to commence to one of our undergraduate level four degrees in either animation, fine art or drama. You will focus on subject-specific modules that will ensure optimal preparation for your upcoming course.
When you begin your chosen undergraduate degree, the skills acquired on the Arts Foundation Year course should assist in your understanding of your chosen subject. Your newly developed research skills will also prove invaluable for assignments and projects.
Completion of your subsequent undergraduate degree will help to prepare you for future employment or the progression to further education or Master's level courses.
Course info
UCAS Code W990
Level of Study Undergraduate
Mode of Study 1 year full-time followed by a further 3 years full-time or 4 years with a placement (sandwich)/study abroad
Department Arts
Location Lipman Building, Newcastle City Campus
City Newcastle
Start September 2019