About this course
Are you excited by the impact of technology on our everyday lives and are keen to forge a successful career in the field? From day one, you will be immersed in an exciting, innovative environment where you will develop broad knowledge and skills in the main areas of computing and information technology which will be directly relatable to your future career.
You will take core modules covering areas of computing in programming, databases, systems analysis and design, and computer networks and web development.  Designed in consultation with partners from industry, you will develop the most up-to-date computing knowledge, desired by employers across the industry.
This course fully meets the educational requirements for BCS Chartered IT Professional registration.
Learn from the best
You will be taught by a range of academic staff who bring a wealth of professional experience. They are experts in specialist areas such as Strategic Management, Computer Science and Web Based Information Retrieval.
In a dynamic learning environment with an expert team of staff, you will be taught theoretical and practical research skills such as information literacy, as well as problem solving skills, self-directed learning and communication skills.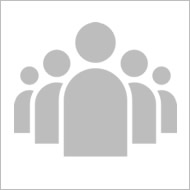 Teaching and Assessment
On this course, you will have the opportunity to independently research topics to deepen your learning and understanding, while learning the skills to communicate your research and investigations.
Assessment methods will include reports, presentations, individual, group and project work, alongside regular feedback on your summative assessment.   
Learning Environment
As a Distance Learner, you will use online learning materials and discussion boards in addition to email and telephone calls.  This is facilitated by our University eLearning Portal which has been successfully delivering distance learning provision for a number of years. 
You will also have access to the University's award winning library (online and on campus).  The library achieved the second highest score in the UK in the Times Higher Student Satisfaction Survey 2015.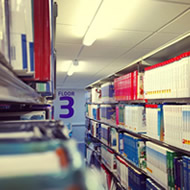 Research-rich Learning
You will be immersed in a research-rich environment supported by our rapidly expanding Computer Science and Information Science Research Groups.
Northumbria's BCS-accredited MSc has been designed to ensure you learn the most up-to-date computing knowledge required by employers across the industry. We offer research-informed teaching, industry-standard software and a strong community of like-minded students."
You will be taught by staff with a strong academic background in areas such as Web Programming who promote innovative and excellent learning and teaching practice.
You will develop an understanding of important research methods and approaches which could be directly applicable to the demands of your future career.  
Give your career an edge
Industry practice has strongly influenced the design of the programme to give you the computing knowledge to work within a variety of roles in the sector.  
Learning independently, working collaboratively on projects, evaluating and reflecting upon practitioner experience, are all essential skills of the computing profession.  Your modules will enable you to do all of this and more as you develop the qualities needed for a career in computing.  
This programme will prepare you to meet the educational requirements for BCS, the Chartered Institute for IT, Chartered IT Professional (CITP) registration.
Your Future
Upon graduating from this course, you will have an in-depth knowledge and critical understanding of the main areas of Computing and Information Technology , including the key areas of systems analysis, systems development, operating systems, networking, databases and the internet .
We place a real emphasis on developing the transferable skills that will open doors to a range of careers. These include communication, analytical and problem solving skills, technical skills and the ability to work independently and as part of a team.
Graduates are expected to work in  a number of career opportunities across a wide range of computer areas including software engineering, systems analysis and design, computer networks, database development and management, software testing and project management.