Construction Engineering Management BSc (Hons)
About this course
2019/20
BSc (Hons) Construction Engineering Management explores how different parts of the construction process fit together, and how you can manage that process to deliver the best results for society and the environment.
There is a growing need for managers who have expertise across construction, engineering and management. Currently there is a shortage of such managers and so this course will give you excellent career prospects. You will study a number of business and management modules to give you the skills you need to manage a range of construction projects. These include Commercial Management, Law and Procurement, and Management of People.
The course's relevance and rigour is reflected by its accreditation by the Chartered Institute of Building.
Northumbria is ranked 3rd in the sector nationally for the sustained employment of Engineering and Technology graduates five years after graduation. (Longitudinal Education Outcomes (LEO) 2017)
Learn from the best
You'll be taught by tutors who have many years of experience in all aspects of the construction industry, from design to completion of the finished building. Their experience, combined with their on-going active research, will provide an excellent foundation for your learning.

The quality of their research has put Northumbria University among the UK's top 25% of universities for the percentage of research outputs in engineering that are ranked as world-leading or internationally excellent. (Research Excellence Framework 2014.)
Our reputation for quality is reflected by the range and depth of our collaborations with industry partners. We've built up numerous industrial links during the 50+ years that we've been offering engineering courses. These links help ensure collaborative projects.
Northumbria has the advantage of being located in the North East of England, which is a centre of manufacturing and technical innovation. As well as Nissan, the region's #1 company, there is a strong concentration of automotive, engineering, chemicals, construction and manufacturing companies.
Teaching and Assessment
Your tutors will use a variety of teaching methods including lectures, seminars and problem-based workshops. We make numerous visits to construction sites so you can see how a building project 'fits together' and see first-hand how the construction process unfolds. You'll speak with industry professionals and learn about their skills and experiences.

The teaching will help you understand fundamental principles of construction and gain experience in solving problems. At first these problems will be clearly defined and then, as your studies progress, you'll become expert in carrying out advanced analyses of complex and ambiguous issues. You'll identify innovative solutions that will take account of the realities of construction and what's best for the wider society.

Assessment methods include written reports, portfolios, presentations, exams and debates on current construction issues. The various methods will help you develop your skills in communication, cooperation and group work.
Learning Environment
Northumbria has excellent facilities to support your learning, including the latest computer software that's being used in the construction and engineering industries. In particular you'll have the opportunity to learn how to use Autodesk Revit, a Building Information Modelling (BIM) tool, and be supported in this process with professional training materials from 'White Frog'.

Technology Enhanced Learning (TEL) is embedded throughout the course with tools such as the 'Blackboard' eLearning Portal and electronic reading lists that will guide your preparation for seminars and independent research. Our use of lecture capture software will help you revise challenging material.

The learning environment at Northumbria University is enriched by constant interchange with the construction and engineering industries. The frequent field study visits will give you multiple opportunities to speak with construction professionals and take advantage of their experience.
Research-rich Learning
Northumbria's strong research ethos is an essential aspect of how you will develop as a critical, reflective and independent thinker. Our problem-solving approach requires you to acquire a wide range of research skills during the course. In the final year you'll undertake a major project that will bring together all the skills that you have developed up to that point.

Throughout the course your learning will be directly impacted by the teaching team's active research into their specialist subjects. One of Northumbria's signature research themes is 'Future Engineering', which is about innovation in the engineering and construction industries so that they are fit for purpose in the 21st century. We also have particular interests in novel construction materials, Building Information Management, smart materials and sustainable technologies.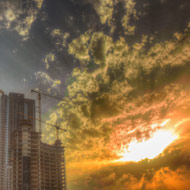 Give your career an edge
Employability is a theme that runs throughout BSc (Hons) Construction Engineering Management, which was designed in consultation with the industry.
Northumbria University Newcastle holds Chartered Institute of Building (CIOB) Accredited Centre Status. This programme is accredited by the CIOB (subject to conditions), having been judged to meet the CIOB Education Framework. Prospective members holding these qualifications have full academic exemption and once they have gained three to five years' relevant work experience may enter CIOB membership as an applicant to progress towards Chartered Membership without the requirement for an Individual Assessment.
Your Future
By the end of this course you'll be in an excellent position to apply for graduate training schemes and graduate roles in construction management. Our Careers and Employment Service offers resources and support that will help you find roles matching your interests and skills.

You could also undertake further study at postgraduate level with a course such as our Construction Project Management MSc. If you decide to start up your own business, it's good to know that the combined turnover of our graduates' start-up companies is higher than that of any other UK university.

Whatever you decide to do, you'll have strong employability as a result of having acquired the characteristics of a Northumbria graduate. These include critical reflection and self-learning, collaboration and curiosity, and the ability to apply your knowledge to solve problems in ways that are sustainable and ethical.
Course info
Level of Study Undergraduate
Mode of Study 3 to 5 years part-time, depending on entry qualifications
Department Mechanical and Construction Engineering
Location Ellison Building, Newcastle City Campus
City Newcastle
Start September 2019