Contemporary Arts and Education MA
About this course
Would you like to re-evaluate and re-position your creative and pedagogic practice within the context of contemporary art?
Developed in partnership with BALTIC Centre for Contemporary Art, this unique postgraduate degree course, will engage you with contemporary practice and theory, whilst allowing you to develop new skills and research approaches.
Located in the vibrant studio culture of BALTIC 39 in and at BALTIC Centre for Contemporary Art, this master's degree is delivered by members of the BALTIC learning team, alongside research-active practitioners who are working at national and international level, all who employ and advocate artist teacher/educator approaches.
As part of a strong arts and education community in a creative environment, you'll be supported to develop your own artistic and pedagogic practices.
This course is designed for artists from all disciplines, including the performing arts and those working in education environments such as schools, colleges, galleries and community settings.
For more information, please contact Course Leader, Judy Thomas at judy2.thomas@northumbria.ac.uk
Learn from the best
Our teaching team  include artists, performers, directors, facilitators and academics who are active researchers with a broad spectrum of specialities that they bring to their day-to-day teaching. They have worked on national collections, prestigious nation and international theatre projects and exhibitions and provided expertise to the BALTIC, Tyneside Cinema, National History Museum, The British Council and non-governmental organisations. 
All of our staff are approachable, enthusiastic and committed to your learning experience. You will receive specialist supervision that is highly engaged and crafted to support the individuality of your emerging artistic practice.
You will also be given the unique opportunity to draw on the expertise of national and international artists, educators and academics who will contribute to seminar sessions through our innovative e-Learning platform, Blackboard.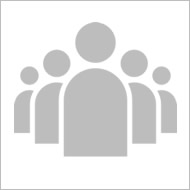 Teaching and Assessment
This course is focused around practice-based learning with an emphasis on independent study.
Lectures, seminars and critiques introduce the breadth and depth of ideas to foster curiosity, while group sessions introduce diverse approaches to create a solid foundation for the ongoing development of personal skills.
Engaging with contemporary practice and theory, you will develop critical and discursive skills, create new work and critically debate the changing nature of contemporary art.
You will also develop innovative research approaches and outcomes, in addition to studying gallery and exhibition practices, and art education.
On completion of this course you will possess the skills necessary to sustain these practices and ideas as an artist, teacher or educator outside of the MA Contemporary Arts and Education course.
This course is assessed via a range of methods including reflective reports, exhibition essays, online portfolios, presentations, assessments and your final dissertation. Some presentations will also be filmed to allow you to build your portfolio and reflect on communication and delivery. 
Learning Environment
This course is delivered at BALTIC Centre for Contemporary Art and BALTIC 39 - an exceptional, purpose-built studio environment for Northumbria University's postgraduate community and a selection of our undergraduates.
You will have access to outstanding facilities and exhibitions and draw on BALTIC's dynamic, diverse and international programme - ranging from blockbuster exhibitions to innovative new work and projects created by artists working within the local community.
The use of technology is embedded throughout this course thanks to our innovative e-learning portal, Blackboard, which will allow you to utilise resources such as electronic reading lists, films, blogs, Skype and electronic feedback.
The portal will also allow you to connect with national and international artists, collaborators and academics who will contribute to seminar sessions to provide further insight and knowledge transfer.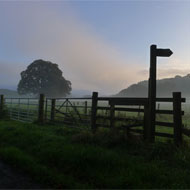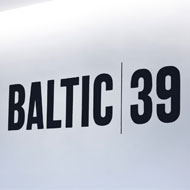 Research-rich Learning
Research-rich learning is embedded in all areas of this course and you will be taught by a research-active practitioners and members of the BALTIC learning team.
Your own research is highly important and throughout the duration of your course you will be encouraged to undertake enquiry-based learning by examining contemporary research relating to contemporary art and education.
Our team will support you at every step to allow you to develop the independent research and learning skills necessary to successfully complete your action research project.
Responding to the theme of 'war and plague', Northumbria University students and staff have put together a group exhibition for St Nicholas Cathedral. The exhibition includes a range of diverse works and ideas that explore contamination, eradication, contemporary virus, corruption, purity, cleanliness, anxieties around health and social interaction and nonsense ailments relating to modern day politics.
Give your career an edge
The MA Contemporary Arts and Education course will build on your already established skills and knowledge and completion of this course will prepare you for the next step of your career.
Whilst studying, you will have regular opportunities to enhance your career edge through additional activities such as participation in our extensive wider programme of guest lecturers, presentations, events, projects and peer networks.
You will be encouraged to broker relationships with a range of regional partners and other organisations that operate within this field.
This course incorporates regular field trips to further enhance your knowledge and understanding.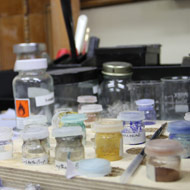 Your Future
The holistic philosophy of the course encourages a synthesis of pedagogic and creative practices.
Aiming to help you rediscover your artistic practice and significantly broaden your understanding of contemporary art concepts, mediums and theoretical debates, this aligns fresh ideas that support and enrich your approaches as facilitator within your own educational experiences.
With our ongoing support you will have developed a professional portfolio through the intensive studio and exhibition opportunities available on this course.
Many graduates subsequently go on to produce further shows and become active members of artist-teacher networks. Completion of this course may help to support you in gaining promotion within the artistic area of practice in your school, college or gallery education.
You may also decide to pursue a broad range of jobs within the cultural sector, professional research or doctoral studies. 
Course info
Level of Study Postgraduate
Mode of Study 2 years part-time
Department Arts
Location Squires Building, Newcastle City Campus
City Newcastle
Start September 2017