Information Science (Data Analytics) MSc
About this course
Are you looking for a distance learning course that gives you the flexibility to combine your existing job, or other commitments, with a Masters-level qualification in the field of data analytics? This course combines core modules in information science with specialised modules in Database Modelling as well as Statistics and Business Intelligence.
Compared to the full-time on-campus version of this course, this Masters is taught via a flexible distance learning mode and it has a slightly extended duration of 16 months. This makes it very suitable for those who are already employed as information professionals, in addition to those looking to break into the sector for the first time. 
All of Northumbria's information science postgraduate courses are accredited by the Chartered Institute of Library and Information Professionals. This accreditation makes our courses stand out and enhances their credibility and currency among employers, and is also crucial for progressing to Chartership status once qualified.
Learn from the best
Our teaching staff include cutting-edge researchers whose specialisms overlap with the content of this course, helping ensure that teaching is right up-to-date. Specialisms include big data, data mining, decision-making, digital literacy, information behaviour, information retrieval systems, recommender systems, and the link between information science and cognitive psychology.
Our eminent academics have written books that regularly appear on reading lists for information science courses at universities all over the world. They also work as external examiners and reviewers of courses at other UK and non-UK universities.
Our course is delivered through the Northumbria iSchool, which is one of only six iSchools in the UK. A hallmark of an iSchool is an understanding that expertise in all forms of information is required for progress in science, business, education and culture. This expertise must cover the uses and users of information, the nature of information itself, as well as information technologies and their applications.
Information Science at Northumbria was established over 70 years ago and has developed in close collaboration with the profession. That dynamic working relationship has allowed us to not only reflect professional requirements, but also to be instrumental in understanding and shaping those requirements.
Teaching and Assessment
Our teaching is linked to what you want to learn and also to what you need to learn in order to achieve greater success in information science. Our long established relationship with employers ensures that you receive the most relevant and up-to-date knowledge to bring innovation, relevance, ethical sensitivity and currency to all you do. There is an emphasis on learning by doing; coursework will include projects, portfolios of work, reports and presentations as well as essays. All this helps you to make sense of the subject, getting a clear understanding of important concepts and theories. 
While some assessments contribute to your final grade, there are other assessments that are provided purely to guide your progress and reinforce your learning. You can expect both your tutors and your peers to provide useful comments and feedback throughout the course.
Learning Environment
As a distance learner you will have full access to our eLearning Portal, 'Blackboard Learn', which includes lecture materials, web conferencing, study notes, discussion boards, virtual classrooms and communities. Blackboard Learn brings together all aspects of course management as well as assessment and feedback. Simpler technology is also effective and there's still the option to reach tutors through a quick telephone call!
You will also have online access to Northumbria's library, which has half a million electronic books that you can read whenever or wherever you need them. The 24/7 University Library achieves some of the highest levels of student satisfaction in the UK and has held the Cabinet Office accreditation for Customer Service Excellence since 2010.
The University has advanced search software and database tools, including NORA Power Search that allows you to use a single search box to get fast results from across a wide and reliable range of academic resources. The use of such software and tools is an important aspect of our information science courses.
Research-rich Learning
In fast-moving fields like information science it's particularly important for teaching to take account of the latest research. Northumbria is helping to push out the frontier of knowledge in a range of areas including:
As a student, you will be heavily engaged in analysing recent insights from the field of information science. You will undertake a major individual study that will require you to evaluate relevant literature as well as to develop your ideas within the context of existing research. Your study will be tailored to your particular interests but the underlying theme will be the relationships between information, people and technology. Many of our students publish their own research and present at professional and academic conferences, before or soon after graduating.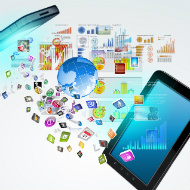 Give your career an edge
This course is accredited by the Chartered Institute of Library and Information Professionals. This reflects the relevance of the curriculum, which is informed by contact with employers and close professional links.
The topics and activities in the course have a strong emphasis on employability. For example you will develop skills in how to analyse, monitor and evaluate user behaviour. You will also learn how to evaluate and use a range of appropriate technologies for solving problems and supporting decision-making in organisations. Your knowledge and practical skills will help you take a lead on research-informed approaches that give organisations and professionals a valuable advantage.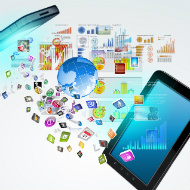 Your Future
Data analytics is firmly in the spotlight due to transformations in information science and the emergence of big data. As we look to the future, which will be marked by ever greater capabilities for data processing, and a rising expectation that major decisions should be based on data-driven insights, data analytics will become increasingly valued and rewarded.
On graduation, you will be well placed to take advantage of this trend. Employers are looking for information professionals who can develop new insights through mastery of their subject and critical scholarship. With your Masters qualification, you will be equipped to make a difference, advance your practice and make well-balanced judgements. You could work for a wide range of employers in the field of data analytics or you could progress in a career that you have already started. Your Masters qualification can also form the basis for further postgraduate studies at a higher level.
Course info
Level of Study Postgraduate
Mode of Study 2 years distance learning
Department Computer and Information Sciences
Location Pandon Building, Newcastle City Campus
City Newcastle