Interactive Media Design BA (Hons)
UCAS code W280 BA/IMD
About this course
Please note, from 2018/19 entry the title of this award will be BA (Hons) Interaction Design
BA (Hons) Interactive Media Design will equip you with the skills to design the next digital innovation. Smartphones, games consoles, VR headsets, tablets, laptops and smart watches all use interfaces and applications designed by talented graduates who have studied in this programme.
This course offers you an opportunity to study and develop the necessary professional skills and confidence to work as a sought-after interaction designer, while recognising the need for your individual growth. You will learn highly relevant and contemporary skills in web design, phone and tablets applications, experience design, game design, tangible interfaces and interactive installations.
Our programme has a national and international reputation for producing innovative and highly creative designers who go on to make directional contributions within the international design and business arena. Through project-based briefs with international corporations such as Intel, Microsoft, Ericsson, Oranfe and Unilever, you will develop a network of contacts as well as knowledge, work-based experience and practical skills to step confidently into this dynamic world.
94% of students said that overall they were satisfied with the quality of this course (National Student Survey, 2016).
Learn from the best
From leading roles in industry to internationally renowned research, our teaching team bring a wealth of experience to the course. You will be able to draw from the expertise of lecturers who are actively involved in projects that range from avatars and the digital revolution and smart environments and digital branding. Our academics also take leading roles in groups such as the Arts and Humanities Research Council, the Economic and Social Research Council and have chaired numerous conferences within the industry.

We have extensive industry contacts across creative agencies, interactive design agencies and game design studios, many of whom have been involved in shaping the course. In addition, industry contacts act as clients for the majority of module projects, which enables you to build your network whilst you study.
Northumbria was ranked 4th  in the Guardian University Guide 2017 for Design and Crafts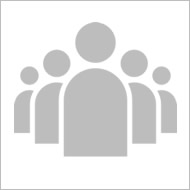 Teaching and Assessment
The studio-based IMD course is research and industry informed and has been developed to be adaptive and responsive to your needs. The variety of teaching approaches, including lectures, seminars, online courses, workshops and learning by demonstration, will challenge your ideas and support your personal development.

In year one you will be introduced to key aspects of IMD through a combination of projects, problems and challenges. As the course progresses you will explore key methods and practices in more depth, work to project briefs and you will be given the opportunity to enrol in an internship in an IMD studio.

The course offers flexible, project-based learning with no exams. It is a paperless course, and all submissions are digital. Assessment is designed to support student-centred learning and progress is supported by verbal and written feedback to make clear your achievements, and identify ways for you to grow as an interactive designer.
Learning Environment
On this studio-based course much of your design and technical work is carried out using state-of-the-art computing, electronics and prototyping infrastructure. You will be exposed to the latest in web design and programming, applications development, game development as well as developments in physical computing.

Many aspects of the course focus on the use of interactive technology including smartphone and tablet applications, website and interactive digital content production. We heavily use the eLearning portal and other online sources to deliver learning resources and all year groups have a dedicated Facebook group.

The course is paperless, and apart from few specific documents, based on the submission of interactive digital content.
Research-rich Learning
This course has research at its foundation and the student at its centre. Each year includes a research-specific module, with an increased level of sophistication and depth as you progress.

All staff are research-active and this is reflected into the design and content of the course. Department research explores the many roles played by the media in a wide range of social contexts.  We have a strong commitment to interdisciplinary work, to the development of relationships with the cultural and creative industries, and to engagement with groups and communities that use and interact with media.

Academics in Interaction Design are focused on meeting the challenges presented by 21st century technology, with work being undertaken in the creative digital economy and in creating innovative products, devices, services and experiences that offer significant improvements to people's quality of life.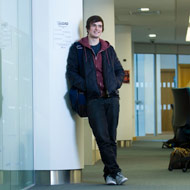 Give your career an edge
This innovative and highly regarded course focuses on developing key competencies and skills that are highly sought after by industry.

Our extensive contacts across creative agencies, interactive design agencies and game design studios play an active part in the course.  Some of our recent collaborations are based around highly imaginative visions of the future e.g. our work with Orange or Microsoft. Others are grounded in current design practice e.g. app design concepts with leading digital agency R/GA or have immediate real world needs such as branding and website design for local charity Oswin Project. This experience gives you a flavour of life after graduation and helps to make your CV stand out.

You will complete a professional practice module during Year 2 comprising either a company internship or a research project, ideal for those considering postgraduate study.  You are also encouraged to create a digital portfolio throughout the three years to demonstrate your progress and showcase your knowledge and skills.
Your Future
We have a national and international reputation for producing innovative and highly creative designers with many of our graduates going on to make a significant contribution to the international design and business arena, working at companies such as BBC Digital, Nokia, Philips, Forpeople and AKQA, as well as graduate start-ups including Fuse Box Design, Preamptive, Orangepanda and Plump Digital. At the last three D&AD shows in London most of our students were offered more than three interviews for potential employment.

The academic knowledge, technical skills, industry links and project-based experience gained on this course will open the door to opportunities in a multitude of industries. Graduate career options include web design and new media, interface design, graphic design, games design, digital branding and marketing, information architecture and project management.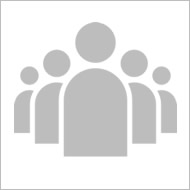 Course info
UCAS Code W280 BA/IMD
Level of Study Undergraduate
Mode of Study 3 years full-time or 4 years with a placement (sandwich)/study abroad
Department Northumbria School of Design
Location Squires Building, Newcastle City Campus
City Newcastle
Start September 2017