Leadership and Management BA (Hons)
About this course

Are you already in a job and looking for a part-time business course that relates academic studies to your current workplace? This course will broaden your understanding of leadership and enhance your prospects for promotion in management positions.
Much of your learning will be integrated with your day-to-day work for your employer. There will also be study sessions at Newcastle Business School that cover key topics and themes, and provide opportunities for sharing insights and experiences with others on the course.
The approach used by the course is highly effective. Six months after the course, 95% of those in work are in a professional or managerial job. The most common job types are managers, directors and senior officials.
The course is covered by the prestigious AACSB accreditation for Newcastle Business School, which was 'Business School of the Year' at the Times Higher Education Awards 2015. We're also undergoing a full re-accreditation process with EPAS who require some of the highest levels of relevance, rigour and internationalisation.
Learn from the best
Newcastle Business School has a global reputation for delivering some of the best business management education in the UK. We are part of an elite group of less than 1% of business schools worldwide with double accreditation from the Association to Advance Collegiate Schools of Business (AACSB) in business and accounting.
Our staff are actively pushing at the frontiers of knowledge and generating new concepts and insights. Over 40% of our publication outputs and 60% of our impact case studies have been assessed as internationally excellent or world leading. The quality of our research, teaching and engagement with business were among the factors that led to Newcastle Business School being named 'Business School of the Year' at the Times Higher Education Awards 2015.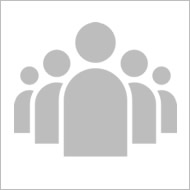 Teaching and Assessment
Face-to-face teaching will take place during scheduled sessions at Newcastle Business School where you'll cover key topics and themes. Much of your learning will take place in your workplace as you analyse current practice and work on projects that have value for both your studies and your employer.
Independent learning is an important element in the course and you'll engage with a variety of self-supported learning materials.
Assessments will be integrated with your learning experience, providing direction in terms of what and how you will learn. Feedback from tutors and other students will help you to continually improve. Assessment methods will include reflective journals, business reports and presentations.
Learning Environment
During your sessions at Newcastle Business School you'll be able to interact with other students on this part-time course, adding an additional layer of support and encouragement. Through sharing insights and experiences, you'll also gain differing perspectives of how theory interacts with practice in various workplaces.
Technology Enhanced Learning (TEL) is embedded throughout the course with tools such as the 'Blackboard' eLearning Portal and electronic reading lists that will guide your preparation for seminars and independent research. Our lecture capture software will help you revise challenging material.
Throughout the course you'll have access to all the exceptional facilities of Newcastle Business School, which range from social spaces and hub areas to lecture theatres and exhibition spaces. There is also an excellent library that was ranked #2 in the UK in the Times Higher Education Student Experience Survey for 2015.
Research-rich Learning
Northumbria's strong research ethos is an essential aspect of how you will develop as a critical, reflective and independent thinker. Our rigorous approach to topics requires the acquisition of research skills like information literacy, sampling and statistical reporting.
Once we've introduced you to research methodologies and critical approaches you'll apply them within your workplace learning. In each year of the course you'll increase the amount of self-reflection, academic rigour and intellectual ambition in your learning activities. In your third year you'll undertake a major project that will bring together everything you'll have learnt up to that point, and which will consolidate your new research and practical skills.
Your learning will be directly impacted by the teaching team's active research into their specialist subjects. Newcastle Business School was the eighth most improved business school in the 2014 Research Excellence Framework (REF).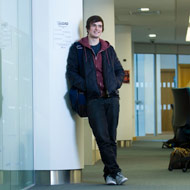 Give your career an edge
Given that you'll already have a job when you apply for this course, the focus will be on improving your promotion prospects within your current workplace and making you a more valuable employee. The course is about developing your understanding of business, your personal capability and your leadership potential.
By the end of the course you'll not only have an honours degree but also a portfolio of work-based learning activities that demonstrate self-reflection and self-development. These activities are underpinned by Northumbria University's Employability and Leadership Framework that's designed to maximise your workplace contribution and enhance your future career prospects.
Newcastle Business School will provide further support for your employability through the Careers and Employment Service, which offers a range of workshops, one-to-one advice, and networking opportunities.
Your Future
On graduation you'll be a business professional with the necessary skills and experience to be an even more valuable employee within your workplace. The most common job types of our graduates six months after finishing the course are: managers, directors and senior officials (40%), and business and public service associate professionals (25%) – according to Unistats 2015.
If you decide to start your own business, it's good to know that the combined turnover of our graduates' start-up companies is higher than that of any other UK university.
The course will also prepare you for further study at postgraduate level. Northumbria offers Masters courses like Business with Entrepreneurship MSc.
Whatever you decide to do, you'll have the competitive edge of having acquired the characteristics of a Northumbria graduate. These include critical reflection and self-learning, collaboration and curiosity, and the ability to apply your knowledge to solve problems in ways that are sustainable and ethical.
Course info
Level of Study Undergraduate
Mode of Study 3 years part-time with exemptions for experience and prior qualification
Department Newcastle Business School
Location Law and NBS Building, City Campus East
City Newcastle
All information is accurate at the time of sharing.

Full time Courses starting in 2023 are primarily delivered via on-campus face to face learning but may include elements of online learning. We continue to monitor government and local authority guidance in relation to Covid-19 and we are ready and able to flex accordingly to ensure the health and safety of our students and staff.

Contact time is subject to increase or decrease in line with additional restrictions imposed by the government or the University in the interest of maintaining the health and safety and wellbeing of students, staff, and visitors, potentially to a full online offer, should further restrictions be deemed necessary in future. Our online activity will be delivered through Blackboard Ultra, enabling collaboration, connection and engagement with materials and people.
Current, Relevant and Inspiring
We continuously review and improve course content in consultation with our students and employers. To make sure we can inform you of any changes to your course register for updates on the course page.