Mechanical and Automotive Engineering MEng (Hons)
UCAS code H8C4
About this course
2019/20
Are you interested in how to make cars better, faster, safer, cleaner and more sustainable? The automotive industry, which includes successful manufacturers like Nissan, Honda and Jaguar Land Rover, needs engineers who can work on design, production, and research and development.
The first three years of the course, or four years if you undertake a year-long industrial placement, are the same as our BEng (Hons) Mechanical and Automotive Engineering. You'll then complete a further year to gain your MEng. This final year allows you to further explore the design, analysis and modelling of advanced engineering solutions.
You should apply for this course if you want to meet in full the academic requirements for becoming a Chartered Engineer, which is associated with higher salaries. Employers place particular value on graduates who, because they already have an MEng, don't need to undertake postgraduate studies alongside their day-to-day work.
Northumbria is ranked 3rd in the sector nationally for the sustained employment of Engineering and Technology graduates five years after graduation. (Longitudinal Education Outcomes (LEO) 2017)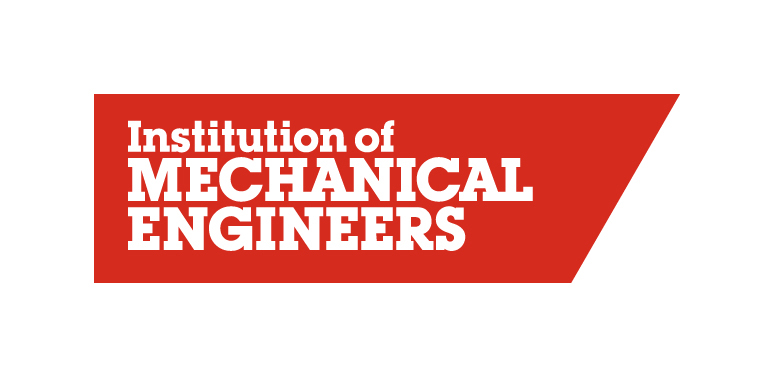 Accredited by the Institution of Mechanical Engineers (IMechE) on behalf of the Engineering Council for the purposes of fully meeting the academic requirement for registration as a Chartered Engineer. The MEng fully meets the exemplifying academic benchmark requirements, for registration as a Chartered Engineer (CEng).
Learn from the best
Northumbria University is among the UK's top 25% of universities for the percentage of research outputs in engineering that are ranked as world-leading or internationally excellent, according to the Research Excellence Framework 2014.
Our expertise is reflected in the range and depth of our collaborations with industrial partners, such as Ricardo, JCB, Cummins and Caterpillar. We've built up excellent industrial links during the 50+ years that we've been offering engineering courses. These links help ensure high quality placements and collaborative projects.
Northumbria has the advantage of being located in the North East of England, which is a centre of manufacturing and technical innovation. As well as Nissan, the region's #1 company, there is a strong concentration of automotive, engineering, chemicals, construction and manufacturing companies. We organise a range of field trips to world-leading companies like British Engines, Siemens Power and EDF Energy.
Teaching and Assessment
Our teaching methods include lectures, seminars, laboratory sessions and group projects as well as tutor-directed and self-directed research. There's a strong emphasis on problem-solving because we believe that you'll learn best when you're engaged in putting what we teach into practice.
The application of maths is an important aspect of the course. Don't worry if you haven't taken maths at A Level as we'll provide additional support for you. 
Assessment methods are designed to give you feedback as well as to monitor your level of achievement. They include assessed projects that will enable you to test your skills and understanding. For most modules, though not all of them, the main method of assessment is coursework and not exams. 
Learning Environment
Northumbria University provides outstanding facilities for engineering. We have specialist laboratories for smart materials and composites, building and construction, control and instrumentation, and fluids and thermodynamics. 
We have a twin engine test cell, wind tunnel and virtual reality suite for research into collision detection systems and car-to-car interaction. Northumbria is making significant advances in communication technologies, electronics and Bluetooth.
Our rapid prototyping room will make it easy for you to bring your design projects to life, and our modelling workshop offers tools and specialist equipment for modelling your designs. All our facilities are backed up by specialist technicians who will give support and advice when you need it.
To facilitate group projects, there is a working space called The Hub that's well equipped for meetings and working with IT. The Zone is another area that's popular with students undertaking group work or individual study.
Research-rich Learning
Northumbria's strong research ethos is an essential aspect of how you will develop as a critical, reflective and independent thinker. With our problem-solving approach you'll acquire a wide range of research and analytical skills as you progress through the course. These skills will come together in the major project that you'll undertake, which requires independent research and appropriate techniques of inquiry, critical evaluation and synthesis.
Throughout the course your learning will be directly impacted by the teaching team's active research into their specialist subjects. One of Northumbria's signature research themes is 'Future Engineering', which is about innovation in the engineering and construction industries so that they are fit for purpose in the 21st century. We also have particular interests in novel construction materials, Building Information Management, smart materials and sustainable technologies.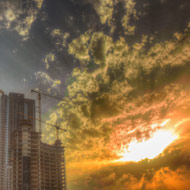 Give your career an edge
MEng (Hons) Mechanical and Automotive Engineering has been designed to fully meet the Institution of Mechanical Engineers (IMechE)'s academic requirements for becoming a Chartered Engineer. Chartered status is associated with improved employability and higher salaries.
The optional placement year will enrich your experience and provide opportunities to engage with industry. There is also an option to spend the year studying abroad, which will broaden your international experience.
Our 'learning by doing' approach will give you an in-depth understanding and technical skills that are sought by employers. The major project in your third/fourth year, and the interdisciplinary engineering project in your fourth/fifth year, are great opportunities to apply everything you'll have learnt. The outcome is not only important for assessment purposes but also to demonstrate your professionalism to potential employers. 
Our Careers and Employment Service offers resources and support that will help you find roles matching your interests and skills. You'll be able to access a range of workshops, one-to-one advice, and networking opportunities.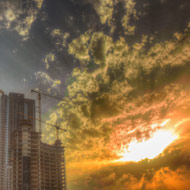 Your Future
By the end of this course you'll be in an excellent position to apply for graduate roles related to mechanical and automotive engineering. Among our graduates who are in work six months after the course, as many as 84% of them are in a professional or managerial job, according to Unistats 2015.
The MEng (Hons) qualification will give you an extra edge in the job market. It'll show that you have extended and deepened your knowledge and skills compared to others who have an undergraduate degree such as a BEng (Hons).
Whatever you decide to do, you'll have strong employability as a result of having acquired the characteristics of a Northumbria graduate. These include critical reflection and self-learning, collaboration and curiosity, and the ability to apply your knowledge to solve problems in ways that are sustainable and ethical.
Course info
UCAS Code H8C4
Level of Study Undergraduate
Mode of Study 4 years full-time or 5 years with a placement (sandwich)/study abroad
Department Mechanical and Construction Engineering
Location Ellison Building, Newcastle City Campus
City Newcastle
Start September 2019