About this course
The MA offers a broad introduction to many of the key concepts and theories that lie behind language teaching and learning.  You will be encouraged to think of language as more than a set of rules. Instead, you will recognise it as a complex, constantly evolving process with personal, social and educational consequences.
The practical teaching module provides you with the opportunity to practise and develop your practical teaching and reflective skills in a supportive environment and enables you to apply the knowledge gained during the course to developing your own teaching style.
Northumbria is one of the largest university- based providers of English Language teaching in the UK, with extensive experience of teaching TESOL qualifications.
Learn from the best
Our staff have extensive practical experience of both teaching and teacher training and they have strong connections with the professional (English) language teaching community in the UK and overseas.
You will benefit from the vast research experience of the teaching team.  While much of our current research relates to the teaching and learning of language, we also explore a broader range of applied linguistic topics including: discourse analysis and representations of culture; the spread of English and Englishes around the world; educational linguistics and the internationalisation of UK Higher Education; and second language acquisition.
Cutting-edge research undertaken by the Applied Linguistics and TESOL team has been published in leading journals in the field and our lecturers are regularly invited to present their research around the world. 
Teaching and Assessment
The course combines exciting subject-specific content with an emphasis on the development of independent analytical and research skills. You will study four subject-specific modules, developed to help you acquire the core knowledge and skills appropriate to the study of TESOL, and a dissertation of approximately 15,000 words.
Our learning and teaching strategy is designed to deliver a stimulating, supportive, student-centred environment through a combination of lectures, seminars, group workshops and individual tutorials.
We use a diverse range of assessment methods including written coursework, dissertation, presentations, examinations, portfolios, learning diaries and analysis of transcribed samples of speech.
Learning Environment
Using a combination of new technology and innovative teaching methods, the course is designed to offer a progressively challenging and rewarding experience. You will engage in a range of technology enhanced learning (TEL) activities including a virtual learning environment that delivers specific course and module information, a range of course-related activities and online interactive reading lists. You will have access to scholarly databases and can submit your coursework electronically.
We constantly seek to develop new ways of engaging with technology, including the use of mobile technology, tablet devices, and social media in both directed and independent learning to improve individual and group interaction. Engagement with TEL throughout the course will prepare you for the increasing importance of technology in the teaching of English as a second language.
Research-rich Learning
From the very beginnings of the course you will learn about the connections between language and research. You will recognise approaches to primary and secondary research, the importance of critical reflection, and an ability to judge the characteristics of a good piece of research.  Assessment tasks for the TESOL core modules are designed to develop the practical and theoretical skills necessary for your dissertation; skills you will draw on throughout your teaching career.
Your research-based learning will be supported by knowledgeable team members who have strong links in the sector including the English Language Teaching Journal (Oxford University Press), British Association for Applied Linguistics (BAAL), International Cognitive Linguistics Association (ICLA), International Association of Teachers of English as a Foreign Language (IATEFL) and the British Council.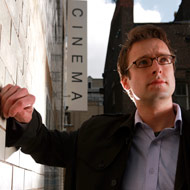 Give your career an edge
Employability is woven into the course at all stages to develop your critical skills and attitudes, communication and presentation skills, and reflective and evaluative abilities. You will improve skills in motivation, show initiative and learn how to take personal responsibility. You will be capable of making decisions in complex situations and demonstrate a critical awareness of current research within your discipline, helping you to interpret knowledge in a variety of professional fields; all essential skills to get the best out of learners in your future career.
In addition, the course will strengthen your self-management and planning, ethical and professional understanding, as well as developing your research and inquiry skills.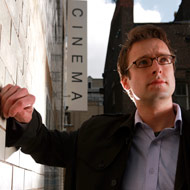 Your Future
There is a worldwide demand for highly qualified English Language teachers and teacher trainers, as well as for managers, course planners, material developers and consultants. 
The MA has been designed to enhance career prospects and fulfil industry need for graduates with the skills to work across a variety of professions. It will equip you with important practical and transferable skills and offers opportunities for personal and professional development, including further study at doctoral level. As a result, previous graduates have gone on to good careers as English teachers overseas or in their home countries and, in many countries, job prospects for those holding the MA TESOL qualification are excellent. 
Course info
Level of Study Postgraduate
Mode of Study 1 year full-time
Department Humanities
Location Lipman Building, Newcastle City Campus
City Newcastle
Start September 2017