Business (top up award) BA (Hons)
UCAS code N1N8 BA/Bus
About this course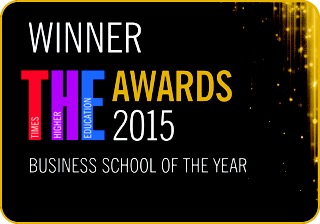 If you already have an HND or foundation degree, this course will allow you to top it up to an honours degree with just one year of additional study. You will build on your all-round knowledge of business including organisational theory, business models, and factors that underpin a firm's ability to deliver on the triple bottom line.
BA (Hons) Business is the broadest of our suite of one-year courses. You'll have the widest choice of options, picking three modules from across sub-specialisms like marketing, finance and international management.
There's plenty of support for you to develop the academic study skills that are required. Whatever your background, we'll help you take the more critical, deeper and research-informed approach that's needed for an honours degree at a UK university.
On graduation you'll be well-equipped to embark on a business-related career. Past students have gone on to jobs in consultancy, marketing, health management, human resource management and many other areas, as well as setting up entrepreneurial ventures.
Northumbria ranks 4th in the sector nationally and top in the North East for further study, sustained employment or both for Business and Admin Studies graduates 5 years after graduation. (Longitudinal Education Outcomes (LEO) 2017)
Learn from the best
Newcastle Business School has a global reputation for delivering some of the best business management education in the UK. We are part of an elite group of less than 1% of business schools worldwide with double accreditation from the Association to Advance Collegiate Schools of Business (AACSB) in business and accounting.
Our staff are actively pushing at the frontiers of knowledge and generating new concepts and insights. Over 40% of our publication outputs and 60% of our impact case studies have been assessed as internationally excellent or world leading. We received the accolade of 'Business School of the Year' at the Times Higher Education Awards 2015.
Teaching and Assessment
Your tutors will use a variety of teaching methods including lectures, seminars and workshops. There is significant emphasis on independent learning as well as self-directed and group activities as this course is, in effect, the final year of a degree course.
Teaching is backed up by a well-designed support system in order to ensure a successful learning journey. Extensive feedback, from both tutors and peers, is built into the course.
Our assessment strategy is based on our understanding that everyone has different needs, strengths and enthusiasms. Assessment methods will include a portfolio of work, group presentations and reflective statements.
Learning Environment
Newcastle Business School provides first-class teaching in a world-class environment. From social spaces and hub areas to lecture theatres and exhibition spaces, our facilities are exceptional.
The 24/7 University Library achieves some of the highest levels of student satisfaction in the UK and has held the Cabinet Office accreditation for Customer Service Excellence since 2010.
Technology Enhanced Learning (TEL) is embedded throughout the course with tools such as the 'Blackboard' eLearning Portal and electronic reading lists that will guide your preparation for seminars and independent research. The use of TEL enables us to 'flip' our classrooms where appropriate, so that contact time is focused on answering questions and applying what you have already learnt.
There will be plenty of opportunities to put your learning into practice. The Student Engagement Centre promotes all types of experiential learning including volunteering, internships and placements. The Business Clinic enables our students to participate in a 'consultancy firm' to provide advice for our region's businesses.
Research-rich Learning
At Northumbria your learning will be directly impacted by the teaching team's active research into their specialist subjects. In addition, as part of our strong research ethos, you'll build up your own research skills as you formulate questions, critique different interpretations, and develop well-founded arguments.
During the 'Contemporary Issues in Business' module you will analyse research about a topic that you negotiate with tutors. Your investigation will draw on relevant concepts and frameworks and will result in a critical synthesis of business practice and academic theory. Other modules also reflect a research-rich approach, which helps you become a more critical, reflective and independent thinker.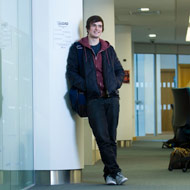 Give your career an edge
The course includes the 'Academic and Career Development' module that will equip you with knowledge and skills for academic success and long-term career development. As part of this you'll explore your personality, values, abilities and interests to make a well-informed career choice and develop a career plan.
Every module will play a role in developing and reinforcing the transferable attributes that are necessary for graduate employment: effective time management, excellent communication, good teamwork and high level analysis. In addition our Careers and Employment Service will offer a range of workshops, one-to-one advice, and networking opportunities.
Your Future
At the end of this course there are logical career paths into business and management, both in the UK and around the world. You can also undertake further study at postgraduate level with a course such as our Business with Management MSc. If you decide to start up your own business, it's good to know that the combined turnover of our graduates' start-up companies is higher than that of any other UK university.
Whatever you decide to do, you will have strong employability as a result of having acquired the characteristics of a Northumbria graduate. These include critical reflection and self-learning, collaboration and curiosity, and the ability to apply your knowledge to solve problems in ways that are sustainable and ethical.
Course info
UCAS Code N1N8 BA/Bus
Level of Study Undergraduate
Mode of Study 1 year full-time
Department Newcastle Business School
Location Law and NBS Building, City Campus East
City Newcastle
Start September 2019