Planning and preparing your move to Newcastle
Dear student, you are about to start a special period in your life, a time in which you will make friends from all around the world and are going to develop enormously as an individual. Did you know that Geordies (Newcastle citizens) are known to be extremely friendly? Did you know that Newcastle is also referred to as the city of fifteen minutes? The reason for this is that it is a small but yet vibrant city. To prepare you as much as possible this guide has been written that could be used as a checklist before your arrival to Newcastle.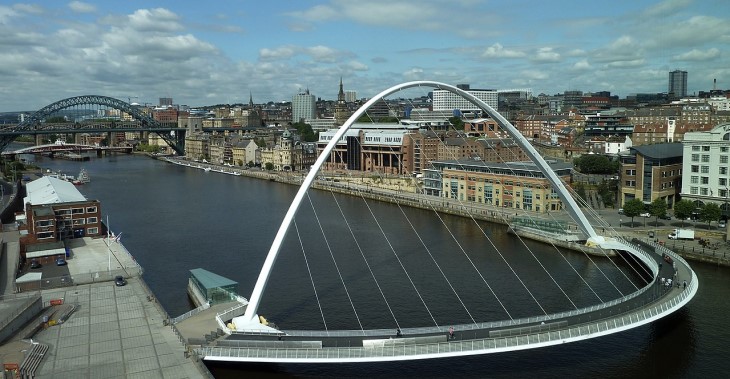 National Insurance (NI) number
Most of the students are interested in having a part-time job during their studies when living in Newcastle. It is a good way to obtain some work experience, get familiar with the city by meeting locals and its culture. When looking at vacancies or filling in application forms, it is most likely that you are asked to write down your National Insurance (abbreviated as NI) number. Everyone who lives in the United Kingdom and is planning to work on a full-time or part-time basis is required to have a NI number. It is a personal account number that is used for the British tax system and the administration of the National Insurance of the social security system. Depending on the student's nationality, eligible working hours could vary, therefore please consult with Immigrations before starting working. If you are holding a biometric residence permit (BRP), you may already have a NI number (it is stated at the back of your BRP).
Several steps need to be completed when applying for a NI number. First, a call needs to be made to the National Insurance number application line via the number +44 0800 141 2075. During this call, an officer will ask you some questions and an appointment will be made at a local Department for Work and Pensions. In the following days, the Department for Work and Pensions will send an official letter that confirms the place, date, and time of the appointment. Secondly, attend the appointment by bringing your tenancy agreement, official letter, passport, and any other supporting documents as stated on the official letter sent by the Department for Work and Pensions. Lastly, a few days later your NI number will be sent via mail or you can call the local Department for Work and Pensions if it is urgent.
Please note during the months of January and September most students arrive in Newcastle. That is the reason why it could take a few weeks before the NI appointment could take place. Tip: once you booked your flights, and therefore know when you are arriving, phone the National Insurance Application line to make an appointment; you only need to be in the UK to attend the appointment. Read more on https://www.gov.uk/apply-national-insurance-number.
Accommodation
It is important to select the right type of accommodation that best meets your needs. It is the place that is going to be your new home; where you relax, study, and make some good memories with your friends. The first step that needs to be undertaken is to reflect on things that you are looking for in a new home (for example facilities and location). Due to the wide variety of accommodation available, your needs could be most likely met to a large extent.
Accommodation is offered by Northumbria University and private parties via external agencies. The university offers different accommodation possibilities (catered vs non-catered and shared apartments vs studios for example). Also, residence halls are located in different parts of the city. It is important to book accommodation well in advance (approximately early May). Northumbria University allows you to book your accommodation whilst holding a conditional offer. In other words, if your final results are in just before the summer which means that you are receiving your unconditional offer then, you are still able to book your accommodation. The biggest advantage of booking accommodation via the university is that all residence halls are secured 24 hours a day, seven days a week. To review all accommodation that is offered by Northumbria University please visit https://www.northumbria.ac.uk/study-at-northumbria/accommodation/.
Opening a British bank account
Finances are one of the most important things that you need to consider when moving to a different country. It is used in day-to-day life; doing groceries, going for a drink with friends, and paying rent and tuition fees are just a few examples. Since most international banks charge their consumers for transactions abroad or withdrawing money, the vast majority of international students decide to open a British bank account.
Most students choose to open a basic bank account at one of the major banks that are located in Newcastle. A basic bank account allows the customer to use primary facilities that are needed in today's banking. Mobile banking, online banking for online payments, purchasing goods in stores, and transferring money from one account to the other are covered in the bank's basic services. Most of the times, no fees are charged for opening nor using such a bank account. Some banks offer different types of current accounts; for instance one allows you to pay contactless whereas for the other the pin code needs to be provided for every transaction.
Opening a bank account is fairly easy, depending on the bank the process varies. Some banks allow new customers to apply online whereas others require you to visit one of their branches. To open a bank account, your passport and a personalized Letter of Introduction for the UK Banking Facilities is required. Northumbria's Ask4Help is more than happy to provide instructions on how to request a personalized Letter of Introduction for the UK Banking Facilities. As explained in the National Insurance (NI) number section, the same applies to open a British bank account. During peak times (January and September), banks are rather busy. Therefore, it is advised to do some research online and to make an appointment online or via phone before coming to Newcastle.
To compare different banks that are located in the United Kingdom, please read the guide that is posted on this website https://www.bba.org.uk/publication/leaflets/international-students/.
Pop card
Despite Newcastle being a small city, there is a good public transportation system in place that connects different parts of the city and suburbs. There is an adequate and efficient bus and metro system available. Depending on the chosen location you are going to live in, you might decide to take the metro daily to get to the university and the city centre. If so, the best way is to pursue a four-week ticket; it saves you money in comparison to daily buying a return ticket. Students pay £26 for a four-week travel ticket that allows unlimited travel within the chosen zone. To get the student fare, you need to visit one of the Nexus travel shops which are located at the main metro stations (for example Central Station, Haymarket, Monument and Gateshead) at which you show your student ID.
However, to do this, you must have a pop card. Since it takes a few days to process the order, you could decide to apply for the Pop card a few working days before arriving in Newcastle. The Pop card could be ordered online, during the process it is required to upload a pass photo and to submit the delivery address. By clicking on this link you could order your personal Pop card https://www.popcard.org.uk/RetailWeb/login.action.
SafeZone
Even though Newcastle is a safe and friendly city, as it applies to any city and maybe even any village, it is sensible to be extra cautious. SafeZone is a free app for all Northumbria University students that connects you directly to the University's Security team when you need help at City and Coach Lane Campuses.
This app, which you can download from any app store, makes it easier for you to contact Security and help them to respond if you need assistance. The app will send your name and location directly to the response team members. You can upload a photo and include other optional information such as your student or staff number, or details of a medical condition that could help responders when they are coming to your assistance. By installing the SafeZone app and registering as a user, you will also receive any urgent notifications from the University. After submitting your registration form, you will receive an email from CriticalArc.com with a link that you must click to complete your registration. If you do not receive this email within a minute or two, check your spam folder.
Health insurance
It goes without saying that you are hoping to have a good stay in the United Kingdom without any health issues. Unfortunately, such events are unpredictable and hard to have full control of. Therefore, it is important to carefully discuss your health insurance with your domestic agent. Doing so would allow you to be aware of the conditions you are covered for. If it happens to be the case that you are insufficiently insured, appropriate steps could be taken to solve the matter. For example, some EU students decide to contract for travel insurance during their stay abroad. Please consult with your health insurance provider to discuss any opportunities.
European Citizens can apply for a European Health Insurance Card (EHIC) once they obtained their NI number. As long as EU citizens continue to pay their health insurance fee of their domestic health insurance provider, they could apply for an EHIC. An EHIC entitles EU students to be treated in the same manner as British citizens. Therefore, health insurance is not needed. For international students it should be covered by your visa, please consult with Immigrations for detailed information. For more information visit https://www.ukcisa.org.uk/Information--Advice/Studying--living-in-the-UK/Health-and-healthcare#layer-3209.
Registering at a local General Practice (GP)
In the United Kingdom, the first point of contact is the local General Practice (GP). A GP examines any health issues and can treat the matter themselves or redirect clients to a professional if needed. However, you need to be registered with a local GP to be treated; that is the reason why it is important to select a local GP and to register there. An easy way to do this is by attending fresher's week; during one of these events, there is a possibility to register with a GP. Otherwise, staff working at residence halls can provide you with details. It is an easy process to complete as it consists of filling out a form with personal information. Afterwards, it takes a few days to process all information; once it is completed a confirmation letter will be sent to the home address. Type in your postcode here to find your local GP practice and their contact details: https://www.nhs.uk/Service-Search/GP/LocationSearch/4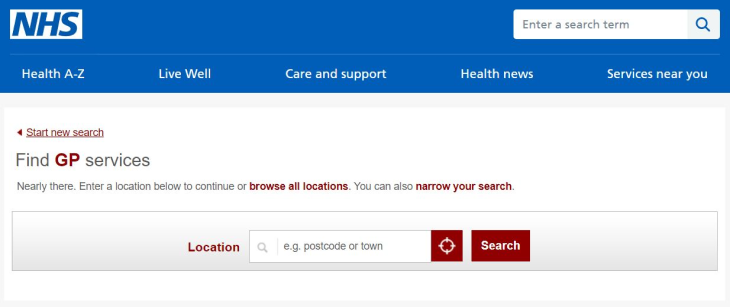 University Smartcard
Northumbria University allows every student to get a university smartcard; it is a card that is required to use different on-campus facilities. For example, to be able to enter the University Library the university smartcard is required. Also, if you are planning on getting a membership at the university's gym you must have a smartcard. Maybe, more importantly, it is used to monitor academic attendance and for borrowing books. In conclusion, make sure that you apply for yours.
Depending on your nationality, the process may vary. EU students could simply apply for it when completing the self-enrolment by uploading a passport photo. A few weeks before the start of the modules smart cards could be collected at specific times and days. International students could do it on campus when they are completing self-enrolment.