Meet the Graduate Futures Team
Meet the Graduate Futures Team


Management Team
Andrew Haxell
Andrew joined Northumbria as Head of Careers and Employment in the summer 2014. A Modern History and International Relations graduate from St Andrews University, he worked initially for eight years in the banking sector as a graduate trainee in corporate banking for Bank of Scotland in Nottingham, then responsible for the Bank's graduate recruitment and graduate training programme – based in Edinburgh – before joining Newcastle University as a trainee careers adviser. He worked at Newcastle in a variety of Careers practitioner and management and leadership roles for over 14 years. Since joining Northumbria Andrew has led the development of the University's careers and employability support offer to students and graduates, including the creation in 2020 of the Graduate Futures service, bringing together Careers, Placements and Enterprise support roles and activities in a new structure to support the employability objectives in the University Strategy.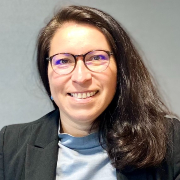 Alejandra Vicencio
Alejandra leads the International Mobility Team, who are responsible for sourcing and managing all aspects of study abroad and exchanges, including opportunities for Northumbria students and staff, different streams of funding (such as Erasmus and Santander) and the relationships with overseas universities and national agencies. Ale, as she likes to be called, is an English Literature and Linguistics graduate from Universidad de Chile in Santiago, where she founded a Spanish language school in 2004. She is also a Northumbria MSc International Development alumna. Ale has been working in international relations and development for 20 years in several countries, and at Northumbria for the last 7, initially in charge of International Partnerships and more recently of International Mobility in Graduate Futures, and representing Northumbria in international networks such as EAIE, NAFSA and ACU. Ale is also a mentor for EAIE and a member of the Advisory Board for CBNE.
Ashleigh Wilson
Ashleigh is Head of Employability Partnerships and is responsible for managing a team of advisers, coordinators and administrators to deliver sector-leading employability expertise and education across the institution, to improve the employability and graduate outcomes of our students. This work is achieved in partnership with faculty colleagues and is aligned with the Education PFNA pillar review to deliver targeted activity to support faculty, departmental and programme employability action plans.
Ashleigh has worked at Northumbria since 2014 as a Careers Adviser, Research Development Manager and most recently as a Student Support Manager at our Amsterdam Campus. She is a qualified Career Guidance practitioner and has a MA Hons in English Literature from Edinburgh University and University Autonoma de Barcelona. She is also a qualified ILM Coach within the Northumbria staff network and a current MBA degree apprenticeship student.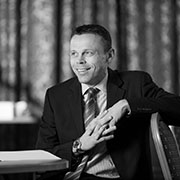 Graham Baty
Graham leads the Student and Graduate Enterprise Team. An experienced enterprise educator and business advisor, he is responsible for the delivery of all enterprise and business start-up support activities, as well as advising academic colleagues on the development of enterprise in the curriculum. Graham is a double graduate of Northumbria University, with an undergraduate degree in Business Management and a Masters in Human Resource Management and Development. Prior to working in the area of knowledge exchange within Higher Education, Graham worked in the electricity supply industry for over 10 years.
Nita Lear
Nita leads the Career Planning team which includes Careers Advisers, Employability Coordinators, Administrators and our two Placement students. We deliver customer-focused support to students and recent graduates to ensure each student has a career plan and is supported to develop their skills and experience, including employability and career management skills. Additionally, the team provides targeted support to widening participation students to reduce gaps in progression. We lead the one to one, central one to many, online and student engagement activities.
After graduating from the University of Manchester with an Economics degree, Nita worked in a marketing/sales role for a plastics company. She then studied a Postgraduate Diploma in Information Management at Northumbria University whilst working at Sunderland University Library. This led on to roles in research, writing and ultimately becoming an editor for business information resources. She joined the University in 2001 as a Careers Information Officer, took on the new role of Careers Information Manager in 2014 and became Head of Career Planning in January 2020.
Victor Ottaway
Victor is Head of Placements and Internships, with responsibility for employer engagement and the administration associated with work experience opportunities.
He will also be the first to tell you that his remit and that of his team is much wider than just practice placements (e.g. Nursing, Physiotherapy, Education), non-practice placements and funded internships. It also covers large graduate recruiters, opportunities with small businesses and charities, part-time work and embedding employers in the University's employability and course activities.
Prior to joining Northumbria, Victor worked across the North East region in the public, private and voluntary sectors and has a background in the management and delivery of funding and contracts especially those supporting unemployed people to address their barriers to the labour market.
Working for Northumbria University in Sandyford Building is in many ways bringing Victor full circle as he is a Northumbria Graduate who regularly attended Sandyford as a student.
Career Planning Team
Ann Smart
Ann is a Careers Adviser in the Career planning team. She has extensive professional experience in Higher Education and is actively involved in the Association of Graduate Careers Advisory Services.
Ann has worked at Northumbria in a variety of roles which encompassed Careers Guidance, Careers Service Management and Leadership as well as Employer Liaison work. Previously she led adult guidance services for individuals and businesses for County Durham and had a range of roles working with public and private sector organisations including Training and Enterprise Councils, research work for Open College Network and developing one stop shop guidance and enterprise support services. She is a Philosophy and English graduate, has a Masters in Guidance and Counselling, an MSc in Information Systems and a Postgraduate qualification in Business Administration as well as qualifications in Psychometric assessments.
Brenda Stephenson
Brenda works with undergraduate and postgraduate students from across the University as well as graduates. She has a degree in History from Newcastle University and a Postgraduate Diploma in Careers Guidance from Northumbria.
Before coming to Northumbria Brenda had many years experience as a HE Specialist Careers Adviser with County Durham Careers Service followed by 6 years as Project Manager with Aimhigher. After a period of self employment and a short contract at Newcastle University Careers Service, Brenda started at Northumbria in January 2018.
Brenda is passionate about widening participation and social justice and has a specific remit to deliver projects promoting inclusivity and parity of outcomes for underrepresented student groups. Brenda works 4 days a week (Tuesday, Wednesday and Thursday and alternate Fridays and Mondays).
Elaine Holter
Elaine is one of the link Careers Advisers for the Faculties of Arts, Design and Social Sciences and Health and Life Sciences. A Modern Foreign languages graduate, Elaine spent several years working in industry before completing her Careers Guidance qualifications. She worked in schools and colleges in Stoke-on-Trent for The Connexions Service and then for Stoke-On-Trent City Council Careers Service over a period of 20 years. In 2011 Elaine qualified as a Counsellor, completing an MA in Counselling at the University of Manchester. In moving to the North East in early 2019 and practising in Higher Education, Elaine aims to continue to support students in their career journeys in HE and beyond.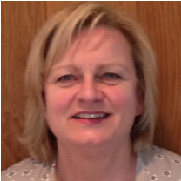 Elaine McStravick
Elaine works as a Careers Adviser in Student Central providing career guidance to students across the university – through individual career coaching and group sessions. Although experienced in many career sectors Elaine focusses on the Faculties of Business & Law and Engineering and Environment and has specific responsibility for The Graduate School (postgraduate researchers).
Elaine has previously developed career coaching and guidance skills in a range of professional settings – including Higher Education, schools and adult guidance, recruitment and redundancy outplacement. Elaine has been self-employed and has a particular interest in business enterprise and student entrepreneurial skills. She works Monday to Friday.
Isabel Taylor
Isabel joined Graduate Futures in 2014 as an information co-ordinator and is now an employability co-ordinator in the Career Planning Team. She has previously worked in public libraries, business information, an engineering library, e-learning training and the Connexions Careers Service. She is an English graduate and has a Postgraduate Diploma in Library and Information Management from Northumbria. She is a Chartered member of CILIP (Chartered Institute of Library and Information Professionals). As well as providing information and advice to students at Career Clinics, Isabel's responsibilities include social media and marketing for the Service.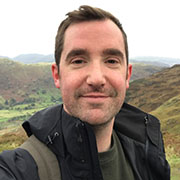 James Pocklington
James is one of two Employability Administrators within Career Planning. He is a graduate of the University of Teesside and has been with Northumbria University since 2018. Prior to that, he spent 9 years in a support role at North Yorkshire Police. James is involved with student & graduate communication, collating information resources and creation of digital content. He works Wednesday-Friday.
Judith Newman
Judith is an Employability Administrator with extensive experience in Higher Education administration following her graduation from Northumbria University with a degree in Information and Library Management. Current responsibilities include being the first point of contact for students and graduates by email, promoting opportunities using social media, organising events, and maintaining and developing information resources.
Margaret Evans
Margaret is a Careers Adviser in the Career Planning Team, where she focusses on supporting students through personal guidance and group interactions to help them develop the knowledge, skills and confidence needed to create and implement their career plans. She has a special interest in supporting disabled and mature students. Margaret also currently has a role in co-ordinating personal development opportunities for colleagues, drawing on almost twenty years of experience as a careers professional in further and higher education and prior experience as a trainer in the financial services sector. Margaret's working days are Tuesday, Wednesday and Thursday.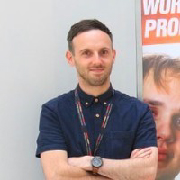 Mark Lee
Mark supports students across all faculties in his role in the Graduate Futures service and started working at Northumbria University in December 2018. Trained to postgraduate level in Careers Guidance, Mark has worked in varied sectors in both operational and management roles across the UK and internationally. As a careers adviser, Mark has worked in multiple careers services in the North East supporting school-leavers, university students and adult job-seekers.
Mark also holds a BA(Hons) in Education and a teaching qualification and from this has led many careers education initiatives, winning awards for innovative career and student voice events and was shortlisted as an AGCAS Newcomer of the Year to university careers services, in the UK in 2020.
Rob Mulligan
Rob is an Employability Co-ordinator who has worked in a variety of roles within Careers and Employment since joining in 1999. He graduated in English Studies from Northumbria University as a mature student and followed with a Postgraduate Certificate in Creative Writing and MSc Information Studies. He has responsibilties for digital content and delivery of 1-1 careers information to students and graduates.
Rob has worked in a number of roles from laboratory technician to industrial labourer. He ran his own business, a vegetarian cafe, for three years and has worked as a voluntary tutor of adult literacy.
Sarah Birkett
Sarah works as an Employability Coordinator in the Career Planning team, developing, coordinating and delivering student and graduate careers events, as well as creating and implementing student facing careers marketing, digital media and information resources.
A Northumbria graduate, Sarah joined Graduate Futures in 2015 after 10 years working for a large multinational organisation.
Sarah works part time, every other Wednesday and every Thursday and Friday.
Violet Horn
Violet is an Employability Coordinator working in the Career Planning team. Violet coordinates and delivers a range of careers events for Northumbria students and graduates. She is also responsible for developing information, digital and marketing resources for a student audience. In addition, Violet provides students with CV, application and job search support.
Violet joined Graduate Futures in 2014, initially working in an employer liaison role. Prior to joining Northumbria, her roles included managing an ERDF funded graduate internship scheme at Newcastle University and working in recruitment for the NHS.
Violet works part-time and job shares with Sarah Birkett. She works on Mondays, Tuesdays and alternate Wednesdays.
Chisom Favour Okafor Ofoegbu
Chisom is a Marketing and Communications Assistant in the Career Planning Team. She is currently on a placement year with Northumbria Graduate Futures, which is part of her four-year-long undergraduate degree in Business with Management at Northumbria University Newcastle. Chisom is responsible for contributing to the direction of the marketing of the careers and employment support to students and recent graduates. She focuses on design and creation of visual content and supports the team and service with events and administration.
James McKenzie
James is one of two placement students in the Careers Planning Team and in his third year at Northumbria University. He is studying for a BA in Media and Journalism and is hoping to pursue a journalistic career after graduating. James' role includes social media marketing and online communications on behalf of the service.
Employability Partnerships
Andy Fishburn
Andy is the Employability Partnership Adviser working with the Applied Science and Law departments. He has a BSc (Hons) in Sports Science from the University of Chester and a Postgraduate Diploma in Careers Guidance. Prior to joining Northumbria University in the summer of 2015, Andy worked at the University of Sunderland within the business school and the careers service. He has also worked for the National Careers Service and within the FE sector.
Anna Butcher
As an Employability Partnership Adviser Anna supports programmes across the Departments of Psychology, Nursing and Midwifery, and Social Work, Education and Community Wellbeing. Anna represents Graduate Futures on the AGCAS NE Regional Training group and has organised training events for colleagues from across the country. With a degree in History and some training in marketing an interest in working with young people led her to study the Diploma in Careers Guidance (LGMB) at Huddersfield University before working for Barnsley Council, then Northumberland County Council as a Careers Adviser supporting local Schools. She joined Durham University Careers Service in 1997, moving to Northumbria in 2005. With a Postgraduate Diploma in Career Education, Information and Guidance in Higher Education, Anna has over 20 years' experience in individually supporting students and graduates, and designing, delivering and supporting employability education in the Higher Education sector.
Dan Lewis
Dan is the Employability Partnerships Adviser for Computer and Information Sciences, Geography & Environmental Sciences, Accounting and Financial Management and all Advanced Practice Masters courses. A graduate of English from Birmingham University, Dan completed an MA in Creative Writing at Manchester Metropolitan University before working in a range of guidance roles, including student support and adult careers advice. He obtained a Postgraduate Diploma with distinction in Career Development and Coaching Studies from Warwick University in 2016 and joined Northumbria in January 2017. He currently leads on a number of projects relating to Graduate Outcomes and the usage of TEF data to inform best practice in Careers and Employability support throughout the Graduate Futures team, as well as supports the development of VR and 360 video careers resources.
David Hooper
David is an Employability Partnerships Adviser for Environment and Engineering. David has spent his career working across the private and public sector in varying educational and managerial roles. David gained traction in his career developing The Legacy Partnership, a Men's Mental Health Coaching Consultancy, focusing on overcoming anxiety and depression. Due to David's work on de-stigmatising men's mental health, he has been featured within the Internationally renowned Men's Health Magazine, The BBC, numerous podcasts and publications including The Journal. David is in the final stages of a PhD whilst also holding the prestigious Fellow of the Higher Education Academy status.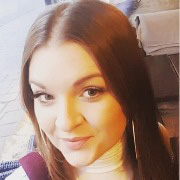 Eve Smith
Eve is the Employability Partnerships Adviser for the departments of Arts, Humanities and Psychology. She has a degree from Leeds Beckett University in Events Management and has worked for Northumbria University for 5 years. Her previous experience has been within the Placements Team both in Business & Law and Arts, Design and Social Sciences. Eve works Monday-Friday.
Kristy Taylor
Kristy is the Employability Coordinator for Engineering and Environment. She has a degree in Linguistics with German from Newcastle University. Kristy has worked at Northumbria University for 3 years in the Placements Team, providing support to the Faculty of Engineering and Environment. Her previous experience has been within the Student Advice Centre at Newcastle University Students' Union. She has a particular interest in working with students and ensuring the student voice plays a pivotal role in the support we offer.
Louise Tarrant
Louise is the Employability Coordinator for Health and Life Sciences. She is a Bachelor of Arts alumna of Northumbria University and completed her degree in BA Performance in 2012. Louise has worked in HE for 6 years, her previous experience includes Library and Information Services and International Student Recruitment at the University of York and Global Engagement at the University of Sheffield. Louise joined the Graduate Futures Team in 2020 and works Monday-Friday.
Madelaine Fallow
Madelaine is the Employability Administrator for the Employability Partnerships Team. She is a graduate of Northumbria University and has worked in arts and events and as a Primary School Teacher, before returning to the university to work in the Student Progress Team in 2019. Madelaine now works with the Employability Coordinators and Advisers to support projects and in-faculty delivery. She works Wednesday-Friday.
Mark Grant
Mark is the Employability Partnerships Adviser for Sport, Exercise & Rehabilitation, Design and Social Sciences departments. After graduating with a degree in BSc (Hons) Sports Science from Northumbria, Mark undertook a PGCE in Physical Education before spending time in Australia, working as a sports and fitness coach.
Returning to Northumbria in 2009, Mark has since worked across various teams – supporting international partner institutions, short courses for international students and study abroad/Erasmus schemes. His most recent role was Placement Coordinator within the Business & Law faculty, delivering employability focused events and employer lead projects/presentations, promoting a wide variety of work experience opportunities to students.
Shân Williams
Shân is an Employability Partnerships Adviser with responsibility for Business, and Architecture and the Built Environment. Shân has worked in Higher Education for several years building up expertise in a range of areas and a deep knowledge of the sector. She is passionate and committed to social inclusion, equal opportunities and helping others to realise their potential.
International Mobility Team
Andy Garton
Andy has worked at Northumbria University for 20 years and has been working in the area of international student mobility for the last 15 years - 8 years within Newcastle Business School working on the Business-specific student exchange programme, and for 7 years in International Development (recently moved to Graduate Futures) working on the University-wide staff and student exchange programmes. He is also the University's Erasmus Coordinator. Over the last 5 years he has been a leading user in the University of the MoveON mobility software, works with the MoveON UK and Ireland user group, and also shares MoveON best practice and training across regional and national groups, including Universities UK International and Erasmus+. He graduated from Newcastle University with a BA (Hons) German with French & Dutch degree and spent a year of that degree living in Germany.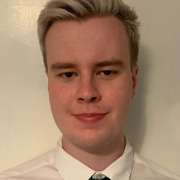 Nick Cram
Nick is a member of the International Mobility Team working as Employability Administrator (Turing). Nick studied Business with International Management and graduated from Northumbria University in 2021 with a First-Class BA Honours. He looks after the marketing/promotion of the scheme and of study abroad as a whole, he also provides support to the whole team. Nick joined the International Mobility Team in October 2021, he previously worked as a placement student within the universities Placements and Internship team and has an experience working with widening participation students. Nick loves all aspects of his job and enjoys enabling students to realise all the opportunities open to them as a Northumbria student.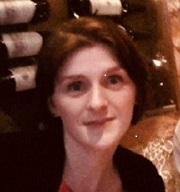 Sarah Richardson
Sarah joined the study abroad team in March 2020 as the International Mobility Administrator. Sarah has worked at the university since 2007 in many different roles within the Newcastle Business School, Faculty of Business and Law and Student Library Services. Sarah enjoys all aspects of her role in particular helping students to realise their ambition of studying abroad.
Placements and Internships
Andrea Hillery
Andrea has recently joined the Graduate Futures service, after nearly 4 years working for a global leadership development organisation. Her previous role included designing and delivering a range of programmes that equipped participants from multiple generations, with the skills they needed to help make a difference in their sector and region. Andrea has helped develop employability skills for students, emerging leaders to senior leaders across organisations and society. She has a particular interest in experiential learning and widening participation. Andrea has a Bachelor of Arts degree from The University of Leeds. Andrea works Monday - Friday.
Anna Jesson
Anna joined the Placements and Internships team in March 2020 as an Employability Coordinator, with responsibility for placements for the departments of Arts, Humanities and Social Sciences. She has worked at the University since 2016, in student-facing and case management roles within Student, Library and Academic Services. Anna has a BA (Hons) in History of Art from the Courtauld Institute of Art and a Postgraduate Diploma in Information and Library Management from Northumbria University. Anna works Monday-Friday.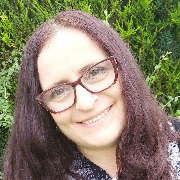 Annette Robson
Annette Robson works in the Placements and Internships Team of Graduate Futures. She has worked in Placements for a number years and enjoys the role immensely. Annette is responsible for many of the related administrative tasks and has extensive knowledge in the associated systems. Annette finds it is very rewarding to help students to find a placement or internship as part of their degree, and be involved in their full employability journey.
Emma Crowley
Emma has recently joined the team as an ERDF Coordinator for the NEBS2 Project. She will be splitting her time across the Placements and Internships Team within Graduate Futures and the Grants and Contracts Team within Research and Innovation Services. Emma comes from an SME background, so is looking forward to being able to bring her experience of working within an SME to this role. Within the SME, she managed several large-scale, multi-party projects, including a multi-million-pound, 5-year strategic project alongside several £500k- £2M projects. The majority of these were grant funded by bodies such as Innovate UK, DASA and an ERDF project through BIC. She also managed the financial accounts for the SME.
Emma is a graduate of York St John College (University of Leeds), where she studied Psychology. This was followed by a Mathematics Diploma at Sunderland University and a Postgraduate Certificate of Education (Secondary Mathematics) at Newcastle University. She is also studying CIMA Certificate in Business Accounting.
Lee Patrickson
Lee joined the team in March 2021 as the new ERDF Internship Coordinator for the recently launched NEBS2 scheme. He has over 6 years' experience of working on ERDF internship projects as well as other exciting student placement and graduate recruitment schemes the University of Sunderland. During this time Lee has managed SME relationships and built a strong network of business connections across the North East. Lee's passion for Business Development and relationship building are a perfect match with his 8 years of information management and statistical data analysis experience he gained whilst working for Sunderland Council, Children's Services Department. Lee's transferable data management and relationship building skills have proven to be an asset to the team and the NEBS2 project has had a fantastic start since the official launch in April 2021.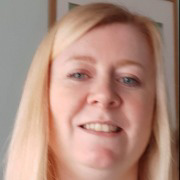 Helen Hodgson
Helen is an Employability Administrator in the Placements and Internships team. Before moving to the Graduate Futures Team in March 2020 Helen worked in Resources at Coach Lane for 15 years. Helen's current responsibilities include administrative support for Santander Internships and Graduate Futures Team.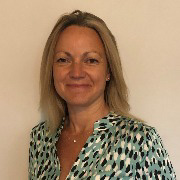 Jacqui Darwood
Jacqui has recently joined the Graduate Futures Service as a Business Development Adviser. She has significant experience of working on both the client and agency side for several local, national and internationally based blue chip brands. She has vast experience of running recruitment and selection events, delivering actionable insight using a range of qualitative and quantitative research methodologies and is accomplished at managing business development activity.
Jacqui prides herself on her emotional intelligence skills and her ability to work collaboratively to form enduring partnerships with key stakeholders. She will use her vast experience to develop and manage relationships with regional, national and international organisations to increase the number and value of productive relationships with businesses, the public sector and voluntary, community and social enterprise organisations. Jacqui's caseload responsibility is in the Business, Management, Finance, Sales and Marketing, Recruitment and HR, Retail and Supply Chain sectors.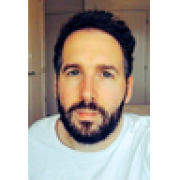 Jonathan Smith
Jon recently joined the Placements & Internships Team in April 2021 as an Employability Administrator, working primarily with Practice Placements in Education and Occupational Therapy. Prior to this, Jon was employed as a Senior Programme Support Officer with The London Institute of Banking & Finance, where he worked with students across their HE journey, from recruitment through to graduation. He is passionate about helping students succeed in achieving their full potential.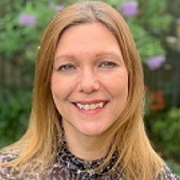 Julia Bennett
Julia is a Business Development Adviser in the Placements & Internships Team, and has over 20 years of experience in the HE Sector, specialising in the development of existing and new relationships with businesses looking to recruit students and graduates. Julia specialises in working with recruiters in the following sectors: Engineering, Manufacturing, Energy, Environment and Natural Sciences Legal Services, Law Enforcement, Media, Journalism, Comms, Publishing, Promotion and PR, Architecture, Surveying, Property and Construction Public Sector, Education.
Kevin Sugden
Kevin has worked in the Practice Placements Team for over 20 years based mainly at Coach Lane Campus and has a wide range of knowledge relating to Healthcare and Primary Education placement provision and has provided support across these programmes during this time. Since becoming Employability Coordinator in 2019 he currently manages placements for students on the Occupational Therapy and Primary ITE programmes and enjoys the challenges that arranging placements brings. Kevin works full-time - Monday to Friday.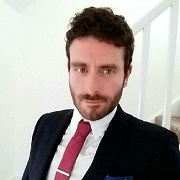 Lee Allen
Lee is a Business Development Adviser within the Placements and Internships Team. Lee's primary focus is to generate experiential learning opportunities for Northumbria students and recent graduates. This includes graduate employment, placements and internships and paid part time jobs. Representing the Graduate Futures service, Lee initiates and develops partnership opportunities with regional, national and international recruiters to strengthen stakeholder relationships. Lee is the lead business contact for the following sector areas: Arts/Design, Film and TV, Charities and Voluntary, Health and Social Care, Science and Pharmaceuticals, Hospitality and Tourism, Sport and Leisure, Heritage and Culture and IT and Technology.
Lee's previous role of Employability Coordinator included managing and sourcing placements for the Faculty of Health and Life Sciences, and cultivating relationships within the healthcare, science, education and charities/volunteering sectors. Lee graduated with a First Class degree in BA (Hons) Business Management and most recently a PGCert in Strategic Leadership following a Degree Apprenticeship programme at Northumbria University.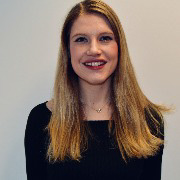 Madeleine Day
Madeleine is an Employability Coordinator in the Placements and Internship team. She manages the administration of EE Placement Years as well as the Santander Universities SME Internship Scheme. Prior to working at Northumbria University, she worked in the careers services' at Newcastle University and the Oxford Saïd Business School. She is a graduate from the University of Reading in History and English Literature.
Michael McGovern
Michael is an Employability Administrator in the Placements and Internships team. Before moving to the Graduate Futures Team in July 2021, he worked in various teams at Coach Lane for 16 years. Michael's current responsibilities include support for Placements staff and student related placement coordination.
Natalie Pickup
Natalie started at Northumbria University in 2005 within the Practice Placements team. Natalie has coordinated placements for many programmes within Health & Life Sciences including: Social Work, Adult Nursing, Child Nursing, Operating Department Practitioner, Return to Practice Programme and make up time/completions. Natalie has experience in reviewing and developing systems and was involved in developing the ARC Placement Management system for the Social Work Programme working collaboratively with other HEI's in the UK. Current responsibilities include coordinating Social Work and Operating Department Practitioner placements, reviewing and developing systems/processes and liaising with Employer/Placement Providers.
Shane Green
Shane joined the Practice Placements Team in July 2009 after graduating with a Degree in Human Resource Management. During his time with the Team, Shane continued his studies by completing a Post Graduate Certificate in Professional Practice at Northumbria University. Shane is an Employability Administrator in the Practice Placement Team within Placements and Internships.
In his role, Shane provides administrative assistance to the team whilst being a first point of contact to provide support to students, colleagues, and external stakeholders. In line with professional body requirements, Shane is responsible for allocating 2-week nursing spoke placements, coordinating international electives and Erasmus nursing placements.
Stuart Hotchkin
Stuart is an Employability Administrator providing administrative support in the Practice Placements team, particularly supporting Social Work, Operating Department Practice (ODP), Adult Apprenticeships (open programme) and Return to Practice programmes. He supports students, staff and Practice Placement Facilitators on relevant placement systems and processes and processes practice placement students' placement travel expenses.
Yvonne Spark
Yvonne has worked as an Employability Administrator within Placements & Internships for the last 14 years. Yvonne's experience encompasses a wide range of administrative support to allied health nursing disciplines and enjoys her role immensely. Yvonne graduated from Northumbria with a Bachelor of Arts in Support Services Practice.
Student and Graduate Enterprise
Ailsa Riddell
Ailsa has worked in the Student and Graduate Enterprise Team since 2016, raising awareness of the service and providing initial mentoring to students and graduates pursuing their own start-up business or freelance career. Ailsa organises enterprise events on campus and online, developing relevant content and coordinating with external facilitators to deliver workshops. Ailsa is passionate about engaging with students and graduates, encouraging interest in business start-up, freelancing, and developing enterprise skills. While she has been in the team, she has helped develop an active community of entrepreneurial students and graduates who regularly come together to learn, network, and inspire others. Ailsa looks after the Enterprise Placement enabling students the opportunity to start a business in their placement year. Prior to joining the team, she worked in marketing & events roles within the University for 10 years. She holds an MA in Economic and Social History from the University of Glasgow.
Lee Longstaff
Lee joined Northumbria University in March 2021 as Enterprise Adviser within Graduate Futures. A graduate of Sunderland University, Lee has more than 20 years' experience in the business support sector gained with local enterprise agencies PNE and TEDCO. In 2019, Lee was named one of the Top Ten Business Advisors in the UK by Enterprise Nation. Working closely with colleagues across different teams as well as external mentors, Lee's role involves providing advice and guidance to start-up and established businesses.
Pippa Christie
Part of the Student and Graduate Enterprise team, Pippa joined Northumbria in March 2018 as Enterprise Coordinator within Graduate Futures. Before graduating in 2014 from the University of Sunderland with a degree in Magazine Journalism, she developed an interest in business start-up and after graduation she began an internship working in the enterprise team at her University. In that role she led on promoting the service, facilitating the running of the hatchery space and supported many students and graduates on their entrepreneurial journey. At Northumbria Pippa works with early stage start-up businesses and freelancers, providing mentoring to support them during their concept development and into trading. Alongside her colleague Ailsa, Pippa organises and delivers workshops and events on campus, including Enterprise Weekends to inspire future entrepreneurs, and assists in the running of Innovation Northumbria: Incubator. She has a passion for start-up and hopes to one day start her own business.