Being Human Festival
Being Human is the UK's first national festival of the humanities.
Being Human, the UK's only national festival of the Humanities will return to Northumbria for a third year in November 2016! 
In 2015, staff from our Humanities Department hosted another series of free events from 12th - 22nd November as part of the festival under the theme Cities & Citizens. The events, which took place at public venues across the city centre, ranged from film screenings and talks, to storytelling, pop-up museums and big debates.
In 2016 Northumbria ran two successful events as part of the nationwide festival theme 'Hope and Fear':
In 'The Power of Print', participants were able to celebrate the rich history of printing in eighteenth-century Newcastle by creating their own prints at Northern Print studios.
The talk and writing workshop, 'Hoping for War, Imagining Peace', took participants on a journey through tales of war, invasion, and peace written between the 1890s and 1920s. The writing workshop, which featured contributions from Northumbria's creative writing team, gave participants the chance to work on their stories about hope and fear. The subsequent 'Hope & Fear' writing competition was won by Anna Stewart, a final-year student in English Language Studies. Her winning entry is reproduced on the event page linked below.
You can find the festival conversation on social media using #BeingHuman16
For further details about our 2016 events click the links to the event pages below.
The Power of Print in 18th-Century Newcastle
Dr Helen Williams will run two hands-on printing workshops for adults at Northern Print, facilitated by the Long Eighteenth-Century Research Group. Join us at Stepney Bank for a day in the print shop, producing artworks that explore Newcastle's role as an epicentre of print production.
Further Information and Booking
Hoping for Peace, Imagining War: British writers 1890-1929
Dr Ann-Marie Einhaus (Northumbria University) will take you on an entertaining and thought-provoking journey through tales of war, invasion and peace written between the 1890s and 1920s. The talk is followed by an optional writing workshop, supported by Dr Tony Williams.
Further Information and Booking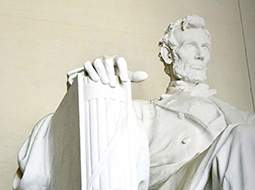 +
Get an insight into life at Northumbria with videos and 360 panoramas of the Department of Humanities.