Quantity Surveying BSc (Hons)
UCAS code K240
About this course
2019/20
Quantity surveyors play a vital role in the building and construction industry around the world. They work alongside other professionals, managing the financial and legal aspects of building projects from initial estimate to final calculation.
On this course you will learn to cost building designs, manage the procurement of resources and negotiate effectively with partners. Learning outcomes are aligned with the professional requirements of the Royal Institution of Chartered Surveyors (RICS) to ensure you graduate with the practical, analytical, creative skills and problem-solving abilities to progress to the next level.
Accredited by the Royal Institution of Chartered Surveyors (RICS) for the purpose of Graduate membership.
For over 40 years, our relationship with RICS has meant strong links with the construction and property industry and an opportunity to spend a year in paid employment, means this well-respected undergraduate degree provides a strong foundation for a career in quantity surveying.
94% of students are in work or further study within six months of finishing (Unistats, 2016)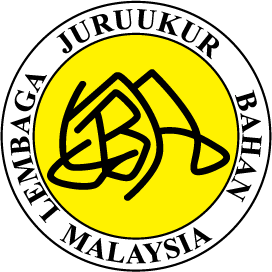 Accredited by the Chartered Institution of Civil Engineering Surveyors (CICES) for the purpose of eligibility to apply for Graduate Membership.
Accredited by the Board of Quantity Surveyors Malaysia (BQSM) for the purpose of eligibility for registration with that body.
Learn from the best
You will learn from a range of qualified professionals with relevant knowledge and experience in both practice and academia. Staff research and professional expertise informs teaching to create a research-rich, practice-based environment which will develop your critical abilities, problem solving skills and lay a foundation for continued self-improvement.
In addition, we have established strong links with the sector over the years. Industry partners such as Nexus, Elliott Associates and EC Harris give you the opportunity to put your skills into practice on live projects, which they help to assess.
Our knowledge of industry practice, coupled with subject benchmarking, mean the design and content of the programme continually evolves in line with professional requirements and sector developments.
Strong links to industry and excellent employment opportunities, which are significantly above the sector average (DLHE Survey 2014).
Teaching and Assessment
Starting out with an overview of the basic principles of construction, surveying and costs evaluation, you will then be introduced to the technology used in the industry as well as learning about law and management practice.
With the support of a dedicated placement team, you can choose to spend the third year on a professional paid placement to put the skills you have learned into professional practice. If you intend to work towards a professional qualification with RICS, the placement year can count towards the assessment of professional competence (APC), the first step towards full chartered surveyor status.
Throughout the course, assessment includes a combination of coursework, exams, individual and group projects. During the final year you will take part in a live group project.
Learning Environment
At Northumbria you'll find the latest technologies to support you in our specialist laboratories and studios, and you'll be given every opportunity to take your ideas out of the department and put them into practice in the world around you.
Built environment students also have project space and dedicated areas for group and individual study, equipped with work stations with large screens to help you tackle your assignments comfortably whether you're working alone or on a group project.
The programme team have developed a coherent approach to technology enabled learning (TEL) which includes specialist software and online access to module information, key texts, podcasts and a range of teaching-related materials.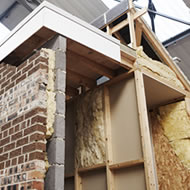 Research-rich Learning
We take a research-led approach to teaching. As practicing researchers, our lecturers pass on the latest techniques from their ongoing work to ensure your learning is current and relevant at both an academic and a practical level.
We are a top 30 research department, with 50% of our outputs ranked world-leading or internationally excellent according to the latest UK wide Research Excellence Framework (REF2014, UoA16) and the department is ranked 21st in the UK for the reach and significance of our research impact. This means we are well placed to support you to develop your own research skills.
Specialist areas of research include sustainable development; urban regeneration, urban and rural planning law, policy and practice; redevelopment of brownfield land; and property development appraisal.
Give your career an edge
Northumbria degrees are designed to make you as employable as possible. From academic theory to real world application, paid placements to guest lecturers, the BSc Quantity Surveying has been specifically designed to ensure you gain the professional and transferable skills and experience that employers are looking for, including time management, communication, research, evaluation, and team-working.
The course has been developed to meet the professional requirements of the RICS, the Board of Quantity Surveyors Malaysia (BQSM), and the Institution of Civil Engineering Surveyors (ICES). On completion you will be eligible for graduate membership, the first step to becoming a fully qualified chartered surveyor.
There's a faculty employer fayre to connect employers with students and promote placement and graduate vacancies and you will also have access to the 'Hatchery' that helps budding entrepreneurs start up their own business.
The course includes an optional work placement. This year in industry counts as one of the two years in professional practice that you need to become fully chartered.
Your Future
Quantity surveyors are in demand, both in the UK and globally. You will graduate with a respected qualification and the practical experience that will prepare you for a career with private construction and development companies, civil engineering contractors, local authorities and government agencies.
Course info
UCAS Code K240
Level of Study Undergraduate
Mode of Study 3 years full-time or 4 years with a placement (sandwich)/study abroad
Department Architecture and Built Environment
Location Ellison Building, Newcastle City Campus
City Newcastle
Start September 2019