About this course
Are you dedicated to the study of psychology and want to take your learning to the next level? The MRes Psychology will give you a practical education in psychological research training which is informed by staff research experience.
You will benefit from working in a professional research environment, and develop advanced research skills that will enable you to plan, execute, analyse and disseminate high-quality psychological research.
With the opportunity to work both individually and collaboratively on research projects you will gain valuable critical and transferable skills and an understanding of the professional and ethical issues relating to producing research. You will graduate ready for employment in a research context, or doctoral level training in psychological research or applied psychology.
Psychology Department Video
Masters in a Minute Video
Learn from the best
Staff are active researchers, passionate about their subject and dedicated to the discovery of new knowledge through innovative and exciting research projects. You will learn from those at the forefront of their fields. In fact, our strength in psychology research has significantly increased, placing us second in the Alliance group of universities for world-leading research (REF 2014).
You will work alongside academics with international backgrounds in research and experience in both higher education and industry. 
Teaching and Assessment
You will study advanced research skills and techniques, exploring qualitative and quantitative methods, data collection and analysis through a variety of sessions including interactive lectures, workshops and tutorials. Benefitting from studying in a professional academic research environment you will put what you have learnt into practice, leading both collaborative and individual pieces of research.
All assessments are reflective of the kinds of tasks which active researchers engage with, to provide you with experience of practical research activities which are typically carried out in professional research settings. A final thesis will cement your learning and you will work closely with a member of staff to design, develop and implement a research project that is aligned to your interests. You will learn how to disseminate your findings to a variety of audiences.
Learning Environment
You will learn in a professional research environment with access to state-of-the-art laboratories equipped with industry standard equipment. You will be able to collect and analyse your data using the most current software tools and will benefit from technology enabled learning with use of the eLearning Portal where electronic reading lists, lecture capture and online submission and feedback tools support your learning.
You will be immersed in an active research environment with access to Northumbria's innovative research centres including The Brain Performance and Nutrition Research Centre and The Northumbria Centre for Sleep Research. With staff working at the cutting-edge of their fields in innovative research areas, there is nowhere better to hone your research skills.
Research-rich Learning
Research excellence is embedded at every stage of this course. Through research-orientated education and practical instruction you will develop the advanced research skills and critical evaluation techniques needed to conduct your own and collaborative research projects in the field of Psychology from initial idea to dissemination of results. The core purpose of this MRes is to make you into a confident and skilled professional researcher.
Staff are actively engaged in a wide range of research with almost three-quarters of Northumbria's psychology research being judged to have outstanding reach and significance for its impact, placing us top 20 in the UK (REF 2014).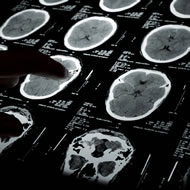 Give your career an edge
This distinctive and specialist postgraduate course incorporates professional training and advanced study in psychological research and is designed to make you as employable as possible.
We provide you with an authentic learning experience, enabling you to work in a professional research environment. You will have the invaluable opportunity to work on a research placement with an academic researcher from the Department of Psychology, collaborating with this member of staff, their research partners and research groups to design, develop and implement a research project based on shared interests and enabling you to gain the applied research and team working skills that are desired by employers in the sector.
Your Future
The MRes Psychology provides you with the advanced research experience, critical knowledge and transferable skills to enable you to plan, execute, analyse and disseminate high-quality psychological research.
You will graduate as a trained psychological researcher fit for employment in professional research settings, enterprising and entrepreneurial activity or further study. Many of our previous graduates have continued to build on their research interests by going on to PhDs in psychological research or applied psychology, whilst others have worked as assistant psychologists or followed careers in the NHS.
Course info
Level of Study Postgraduate
Mode of Study 12 months full-time
Department Psychology
Location Northumberland Building, Newcastle City Campus
City Newcastle
Start September 2017