About this course
Would you like to participate in a dynamic and flexible course that can be tailored to meet your own individual interests and career aspirations?
The MA History course consists of broad, thematic taught modules that focus on the middle ages through to present day.
Offering an extremely flexible approach to study, this course incorporates three core modules - historical contexts, digital history and dissertation preparation - which you will study alongside two modules of your own choice, in subjects such as American history, British history, European history and early modern history.
In addition to the taught modules of this course you will also complete a dissertation that will be conducted under the careful guidance of our specialist academics.
Throughout your studies you will have access to our leading learning facilities and new Institute for the Humanities.
Northumbria has just launched its first MOOC (Massive Online Open Course) exploring the fascinating history and culture of the American South from colonial times to the 21st century.
Experience for free Northumbria's excellence in teaching and research with the University's Institute of Humanities, all from your own home.
Click the image to find out more.
Learn from the best
Throughout your studies you will benefit from working with our team of specialist academics who were recently ranked in the UK's top 20 for the quality of their history publications (REF 2014).
Our academics are not only teaching their specialist subjects but also writing textbooks and adding new knowledge and perspectives to our understanding of the past.
When undertaking your dissertation you will be assigned a dedicated supervisor with specialist knowledge of your chosen subject area. They will guide you through your project with the help of our team of support staff.
Boasting doctorates, awards and extensive academic knowledge in their particular specialism, you can rest assured you are learning from the best.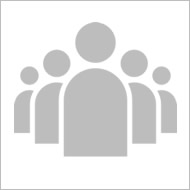 Teaching and Assessment
The MA History course offers a programme of study that will empower you to problematise the past, set your own field of enquiry and test your ability to manage a yearlong project.
This course is primarily delivered via a classroom setting, with regular face-to-face supervision. This course can also be undertaken as a distance-learning course through a Virtual Learning Environment (VLR).
The assessment methods employed on this course include historical and historiographical essays, oral and written presentations, critical reviews and portfolios of work.
Your dissertation will form a large part of the assessment process and will be overseen by a supervisor who specialises in your subject area.
Learning Environment
Throughout the duration of your course you will have access to state-of-the-art facilities to support your learning experience.
Further facilities are available at the Institute for the Humanities, a special research space in the University's Lipman Building. These include a resource room, specialist computing equipment and interview rooms. You will also have access to a designated Humanities Student Hub, providing space for self-study, group work or a rest in between teaching sessions.
You will receive support at every step of your learning journey through our on-campus facilities and innovative e-Learning Portal, Blackboard, which will allow you to access electronic versions of your course's supporting documentation.
We provide a supportive and informal learning environment, offering feedback at all key stages of your course.
Research-rich Learning
The MA History course is centred around research-rich learning and delivery.
Delivered by our team of renowned academics, you will be learning from research-active experts who boast specialisms in all aspects of history including the British co-operative movement, eighteenth and nineteenth century British political and imperial history, the British empire and modern Irish political history.
Many staff are qualified to professorial level and engaged in collaborative research projects, which are often part of national or international research networks.
More than three quarters of Northumbria University's History department's research outputs are rated as being world-leading or internationally excellent, placing us in the upper quartile for history research in the UK. We have also been ranked among the top 20 universities in the UK for research power in History, according to the 2014 Research Excellence Framework.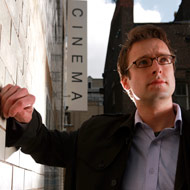 Give your career an edge
On completion of this course you will possess expert research skills thanks to your ability to collect, sift through and organise historical data. You will also be able to confidently use state-of-the-art digital researching tools.
Employability skills are embedded throughout all aspects of this course and, on completion, you will possess a range of attributes that are highly valued in today's competitive job market. These skills include effective workload management, IT, problem solving, communication, teamwork and self-motivation.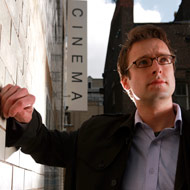 Your Future
Your previous qualifications and the specialist nature of this course will provide a strong foundation for your future work or study.
The MA History course has been designed to form the basis for those wishing to progress to PhD level and we offer advice in writing PhD and funding applications should you decide to take this route.
The broad range of skills and knowledge acquired on this course can help to enhance promotion prospects in many professions, most notably teaching, professional research, museums or archives, public policy and project management. It should also enhance your prospects of employment should you wish to move into such vocations.
You will also leave prepared for a career as a researcher or employment within a broader business environment.
Research Informed Learning - Humanities from Northumbria University on Vimeo.
Course info
Level of Study Postgraduate
Mode of Study 1 year full-time
Department Humanities
Location Lipman Building, Newcastle City Campus
City Newcastle
Start September 2017