Mathematics MMath (Hons)
UCAS code G101
About this course
2019/20
If you're interested in developing your mathematical talents and learning how to apply mathematics and statistics to real life problems, then this degree will give you an enjoyable route to becoming a mathematics graduate. It focuses on showing you how to apply a range of mathematical and statistical tools in order to get results, as well as learning to articulate how you have come to your conclusion. Our degree also includes the use of modern software and training on how to present your work professionally.
The university's strong research culture feeds into the course, together with direct feedback from employers about the skills that they want our graduates to develop. These combine to ensure that you gain the most relevant up-to-date knowledge and skills on which to build your career.

We're particularly proud of our high performance in the NSS (National Student Survey), steadily performing well above national averages.

Your first two years will offer fundamental knowledge in mathematics and statistics, then you'll specialise your studies through a choice of optional modules such as financial mathematics, cryptography, medical statistics or fluid dynamics among others.

This integrated undergraduate course is underpinned by our research strengths in areas of applied mathematics and in your final year you will have the opportunity to do a substantial piece of research in areas such as biomathematics, classical and quantum dynamical systems, symmetries and integrable systems, magnetohydrodynamics and nonlinear waves.

In addition, you'll have the option of a work-based placement year in industry or to study abroad at one of our partner institutions, enabling you to develop additional personal and professional skills.
97% of Mathematics students said that Northumbria staff are good at explaining content (National Student Survey, 2016)
This programme is accredited to meet the educational requirements of the Chartered Mathematician designation awarded by the Institute of Mathematics and its Applications.
Northumbria University - Maths Department from Northumbria University on Vimeo.
Learn from the best
You'll learn from a team of leading mathematicians and statisticians. Our internationally diverse teaching team come from a wide range of backgrounds and have a wealth of experience between them.
You can find out more about our teaching staff and their specific areas of interest and expertise in the staff profiles section.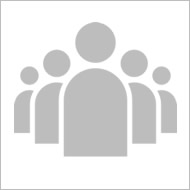 Teaching and Assessment
From the outset, we'll help you to take responsibility for your own learning as you develop the skills to investigate the frontiers of mathematics and statistics.

You'll be taught through lectures, classes, seminars and workshops in computer labs where you'll work with your fellow students, supported by academic staff.

You'll be able to use the university's online resources to support your study, including the e-learning portal where you can access course materials and develop discussions with your peers.

We'll also encourage you to take an independent approach to problem solving and you'll develop skills in computer programming and data analysis using a range of specialist applications.

At the start of each module, we'll be really clear about its content and what you should expect to achieve. Assessment will be through a mix of practical and theoretical approaches including coursework and exams and we'll provide regular and high-quality feedback with every piece of work, as well as throughout the course, to ensure you develop the skills and knowledge you need to succeed.

We'll help you take responsibility for your learning as you develop skills to investigate the frontiers of mathematics, leading to an open-ended research project in your final year. This will include an emphasis on problem solving, particularly using IT packages. 

Your optional industrial placement will help to reinforce and develop your knowledge and skills, bringing real context to your studies.
Research-rich Learning
The course is underpinned by our research strengths and one of its main aims is to stimulate your scientific curiosity and help you to develop your own research potential.

Teaching is both research-orientated and research-led and you'll be gradually introduced to the advanced research methods and processes needed for the construction of new knowledge in mathematics and statistics.

As you progress through your studies, you'll develop your critical thinking skills and academic rigour and have lots of opportunities to engage with analytical and computational techniques, including your final year independent project where you'll be expected to demonstrate your independent research and inquiry skills.
Give your career an edge
Mathematics is a high-respected degree and mathematicians and statisticians work across a wide range of disciplines in a variety of sectors.
By the end of the course you'll be equipped with a range of advanced mathematical and statistical skills that are highly valued by employers, as well as advanced IT skills, communication skills and the ability to present complex information in a clear way.

Your research project will require you to apply qualitative and quantitative analysis, form objective judgments, justify and communicate outcomes and contribute to the creation of new knowledge, and these high-level skills will really enhance your employability.

You'll also have a good understanding of the wider global issues around mathematics, statistics and their applications.

If you choose the option of a sandwich year placement, you'll also develop project management experience, enhanced technical skills, awareness of business models and a valuable contact network, giving you a real head start in the job market on graduation.
Your Future
We'll place great emphasis on supporting you to develop the knowledge and skills that employers value the most, including transferable skills such as creative thinking while applying structure to complex problems, communication, analysis and IT.

Mathematics graduates are highly sought after in a variety of sectors, both in the UK and internationally, including the financial sector and public sector, as well as in commerce, industry and teaching.

Our graduates have found employment in the banking, retail, manufacturing and teaching sectors, including BAE Systems, Department of Work and Pensions, GlaxoSmithKline, Northumbrian Water, London Transport System, Nissan, as well as advancing to postgraduate study.
Course info
UCAS Code G101
Level of Study Undergraduate
Mode of Study 4 years full-time or 5 years with a placement (sandwich)/study abroad
Department Mathematics, Physics and Electrical Engineering
Location Pandon Building, Newcastle City Campus
City Newcastle
Start September 2019