Gendered Subjects Research Group
Gendered Subjects, established in 1999, is an interdisciplinary research group whose methodologies and approaches are informed by feminism and queer theory. It aims to combine academic research with a commitment to supporting and promoting feminist activity in the region. Contributors to the group host annual events to celebrate International Women's Day, contributed to the first ever North East Feminist Gathering in 2012, organise regular conferences and symposiums on feminism and popular/contemporary culture and work with other academic groups, such as the Contemporary Women's Writing Association, to raise the profile of feminist research in the academy.
Contributors to the group welcome research students interested in exploring the construction and critique of gendered identities in contemporary culture.
Further details on the group's activities can be found here.
Festival of Feminist Ideas and Action
To celebrate International Women's Day 2015, members of the Gendered Subjects Research Group, as part of Northumbria University's Gender & Society Research Hub hosted a series of 'feminist conversations'. These conversations focused on women's experiences and lives, including their roles as politicians, activists, community workers, writers, directors, actors and academics. Each conversation focused on a particular theme and drew in women working in a variety of professional areas and contexts. The themes included women's safety and freedom and how local organisations support women, the history of women's activist contribution and the contemporary campaigns in which women are currently engaged, how feminist politics are translated into creative acts of theatre and performance and how women politicians fare in a variety of national contexts.
The events, held at the welcoming Newcastle City Library, were very well attended by diverse audiences, from school students to retired people, showing the broad appeal of feminism. Invited speakers generated some fascinating insights and lively conversations. When asked for feedback about the events, audience members said they enjoyed hearing from 'really interesting and fantastic speakers', 'listening to some fascinating women', and 'listening to ordinary women who've done extraordinary things'.
Feminist issues are core to the work of the Gendered Subjects group at Northumbria. Whether working in collaboration with scholars from other disciplines as part of the Gender and Society Research hub, or within the English discipline, the Gendered Subjects group are helping to build feminism as a theory, a politics and a praxis.
The videos of the event are located via the links below.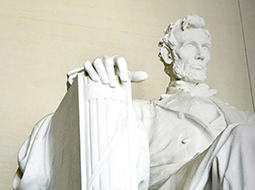 +
Get an insight into life at Northumbria with videos and 360 panoramas of the Department of Humanities.