My Undergraduate Consultancy Project experience
I first heard about the Consultancy Project whilst I was in my second year when my tutor mentioned it. Since then, I always had it in mind that this was something I wanted to try. I was in the third group of students that completed the Undergraduate Consultancy Project. This was in 2015/16 and the Business Clinic did not exist then. Instead, the Corporate Hub in the Business School was used for client meetings and presentations.
The Undergraduate Consultancy Project is open to final year students and provides a more practical alternative to the traditional dissertation. It allows students to work on business problems provided by real-life clients. In my year, students had to apply to join the project as there were limited clients and not all students were qualified enough to work with the clients. Clients are assigned to students depending on the brief and the skillset that the group of students have. There is one initial meeting where the student meet their clients with the presence of the tutors and afterwards, students and clients are left to decide when meetings are necessary. Although we are left to manage our own time and schedules for this project, we had one session with our tutors every week where they would review our progress and make suggestions for improvements where necessary.
For my project, I worked with three other students from Yorkshire, Northern Ireland and Greece and the client we were given was Carlisle City Council. I was the team leader of the group and this meant that I was the key contact for our tutors and the client. Our project was a feasibility study and this gave us the chance to be creative with our recommendations. Working in a group came with challenges because sometimes people would not always agree on the same thing and there can be a number of different opinions about one aspect of the project. However, for the consultancy project, you are allowed to choose the students you work with rather than the tutors allocating you to group. I think this is an important factor as it is a large piece of work and ideally, you would want to know who you are working with. If you are unable to find a group, this is when the tutors step in and allocate you to a group.
My academic background has always been in finance and the placement year I completed was also for a finance internship. However, the project itself was not focused on this area. Although I was nervous about this at first, I found this to be a good thing because I got the chance to see how businesses worked in other perspectives. During the time of our project, we got the opportunity to go to Carlisle and have a look around the council building which provided us with different ideas for our project which we might not have thought of before.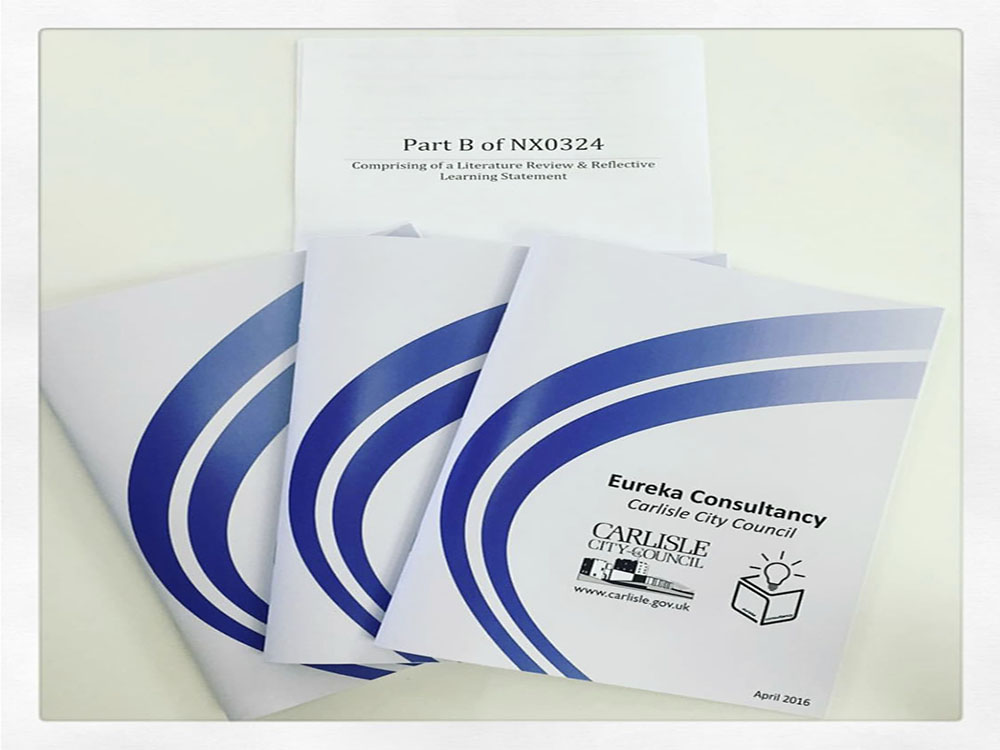 This module enabled me to develop a variety of skills that employers look for in recent graduate. One of the main skills was working in a team and negotiating when necessary. In addition, this improved my communication and problem solving skills. Further to this, time management is crucial when you have your own work to do in addition to the group task and this was something I developed whilst studying on this module. As team leader, I also gained leadership skills and learnt to communicate in a more professional manner which would be ideal in a working environment.
We provided recommendations in terms of short term, medium term and long term and created the report in a way that this was made clear. We had further questions asked about this during our final presentation and the client was happy with the end answer. I was very happy with the decision I made to complete the undergraduate consultancy project as opposed to the dissertation because it was more practical than the other modules I completed and it gave me a different experience for my final year at university. I believe that the project itself was very successful as the team scored high marks for the project with some graduating with First Class Honours.
If you want a more practical experience during your final year of university, I would recommend that you do the consultancy project. It is especially beneficial for those who do not undertake a placement year or an internship because it enables them to experience how things are in the working environment.
By Fauhan Abdulla Latheef