Occupational and Organisational Psychology MSc
About this course
Every business needs to be successful. To ensure this, it's vital to consider the roles of the employer and employee and the influences that can affect an individual's level of engagement and wellbeing, which in turn affects both an individual's and a business' performance.
This course, which is accredited by the British Psychological Society, delivers a mix of theory and practice in Occupational and Organisational Psychology, using real-life examples to bring the subject to life. Core modules include employee selection and assessment, workplace wellbeing, learning and development in organisations and psychological research methods.
The course uniquely includes a psychometric testing qualification – the Certificates in Occupational Testing – in addition to the core curriculum. This enables you to gain certificates in occupational testing for ability and personality and the additional qualifications will be a real boost to your career and employability, offering you a notable advantage after graduation.
You'll also get to specialise in a particular area of interest through your thesis, which can include carrying out live projects with a range of organisations including, small medium enterprises, local authorities and NHS Trusts.
The course is available either full-time over one year or part-time over two years.
Masters in a Minute Video
Learn from the best
Teaching is delivered by a team of academics who have previously worked in the sector and who are all high level practitioners in their fields. Their mix of real life experience and academic knowledge means they're able to deliver the latest theoretical knowledge which is backed up by real world examples of application.
Their backgrounds include selection and assessment, organisational development, consultancy and coaching and between them they've worked with a wide range of private and public sector organisations.
Their research interests are vast and fascinating and include employee talent management, workplace bullying, employability and careers in the workplace.
You can find out more about the staff who teach on this course here.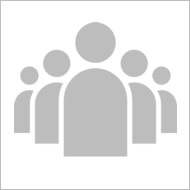 Teaching and Assessment
Your core modules in occupational and organisational psychology are delivered via a range of interactive lectures delivered by experts in the field.
You'll also undertake seminar-based discussions, tutorials and interactive practical workshops aimed at offering you first-hand experience of applied practice.
Our assessment strategy uses of a variety of innovative and authentic assessments tailored to effectively assess your knowledge whilst providing you with the skills you'll need in your future career.
Assessments include peer feedback, presentations, organisational case studies and reports. They also include more traditional methods of assessment such as essay writing and an examination.
Submission schedules are planned to make sure your workload stays balanced. We'll help you develop time management skills and timely written feedback on assessments will show you how you can improve.
You'll also make extensive use of technology-enhanced learning tools such as our e-Learning Portal (Blackboard), electronic reading lists, lecture capture and feedback tools to support your learning.
Learning Environment
Our Department of Psychology features specialist and flexible teaching labs for teaching sessions, project work or private study. You'll have access to advanced statistical and analysis packages plus research tools for survey development and online research.
To support your research, you can tap into our collection of psychological testing material including current editions of most of the widely used assessment, occupational and vocational tests. You can also take advantage of our student hub, supported by our library and equipment to help you to prepare for presentations.
The use of technology is integral to the course and you'll be able to access information and material from all modules at any time from any location, via our eLearning portal.
Research-rich Learning
Almost three quarters of Northumbria University's psychology research is judged to have outstanding reach and significance, placing us top 20 in the UK.
This course is delivered by expert practitioners and leading researchers who will share their experience of contemporary research and practice techniques to ensure your learning is at the cutting edge of the discipline.
Their research areas include applying principles and methods from social and occupational psychology to the workplace; workplace bullying and its multi-level impact; the use of employee selection approaches; human factors in healthcare; employee selection, career development and employability. 
Our staff will continually nurture your academic curiosity to undertake your own research and develop your ability to synthesise and critically evaluate the evidence base in Occupational Psychology.
You'll also gain first-hand experience of research techniques and undertake a thesis where you'll conceptualise, plan and execute your own research.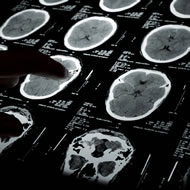 Give your career an edge
The fact that this course uniquely includes a psychometric testing qualification makes it especially distinctive. This is a qualification that will really set you apart from your peers and open up a wealth of career progression opportunities.
All of your modules will be highly relevant to practising as an Occupational Psychologist and as such you'll be able to apply your knowledge immediately in the workplace, after graduation. You'll graduate with enhanced self-awareness, professional identity, curiosity and creativity.
You'll also gain high-level, transferrable skills in communication, critical evaluation, problem solving, time management, IT and statistical analysis. This will include the ability to formulate balanced judgements with regard to complex, incomplete, ambiguous or sensitive data and apply ethical, legal and professional practice frameworks to maintain appropriate professional boundaries.
Your Future
This qualification has the potential to act as a real catalyst for your future – whether you're looking to establish a new career or take the next step in your current role in consultancy, organisational development, training, recruitment or management.
That's because you'll be equipped with advanced psychological knowledge that will allow you to conceptualise and theorise about critical issues in occupational and organisational psychology. You'll also have extensive experience of psychometric testing.
And thanks to the real-world context that will be integral to your studies, you'll be able to apply that knowledge immediately and with real impact, in your workplace.
The course is accredited by the British Psychological Society (BPS) as Stage 1 training, which when accompanied by the BPS Graduate Basis for Chartership (GBC) will provide a basis for professional development as a practitioner in the form of Stage 2 training, as well as further study, employment and enterprise.
Course info
Level of Study Postgraduate
Mode of Study 1 year full-time
Department Psychology
Location Northumberland Building, Newcastle City Campus
City Newcastle
Start September 2017