The festive season is upon us, but it had me wondering, am I the only one with unusual and "non-traditional" ways when the calendar enters December? The answer is a definite no. Here's why: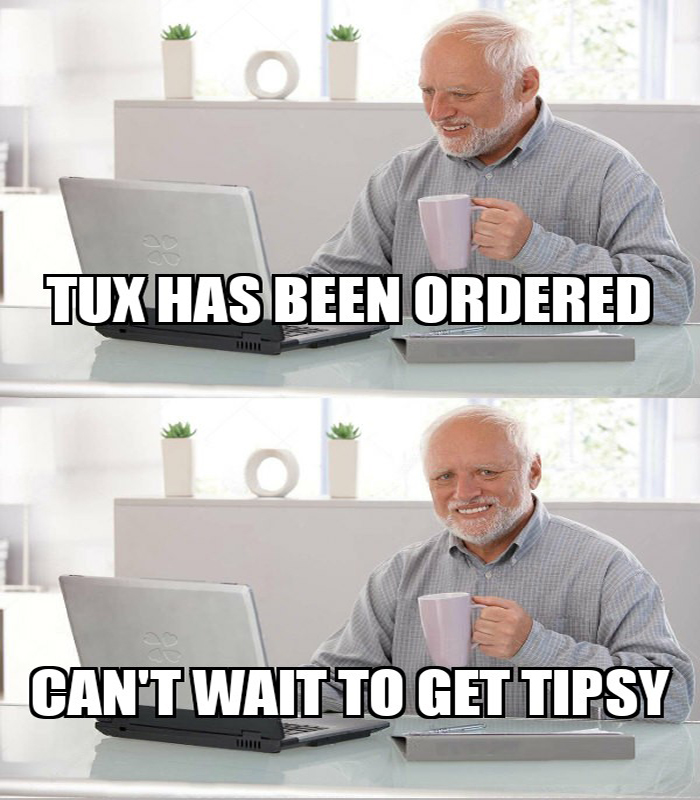 The Marketing Office- Michelle, Lauren, Rachael and Lindsay
Michelle: 'Phil eats sausage and beans religiously every year, as he hates turkey!'
Lauren: 'My partners' uncle eats egg & chips for Christmas dinner for the same reason!'
Rachel: 'I don't walk past Fenwick's window until the week before Christmas, so I can see it for the first time when I come to town with my Mum'
Lindsay said: My partners Dad always wear a tux for Christmas, and insists he's the only one who can pour the drinks on Christmas Day! He also likes to strip off out of his tux when he gets tipsy!'
The SU- Louise, Jenny, Nicola and James
Louise said: 'We always eat cold meat and chips on Boxing Day!'
Jenny said: 'We never drink on Christmas Eve, and can only drink after lunch on Christmas Day'
Nicola said: 'I always do a Park run with friends on Christmas Day, to get me ready for my Christmas Dinner!'
James said: 'We watch Harry Potter the whole way through over Christmas.'
The SU second floor- Waylen
Waylen said: 'My Mum buys me 4 miniature cans of pop as a present on Christmas Day, every year! If she didn't buy them one year I wouldn't be happy!'
'I like to eat beans on crisps as a snack – I get a lot of stick for that!'
The Festive Charity Stall- Claudia and Elizabeth
Claudia said: 'I like to split my dinner into two and eat half, then go for a nap, then have the other half afterwards!'
Elizabeth said: 'We always go to see a panto before Christmas, it doesn't feel like Christmas if we don't go!'
The SU first floor- Petero, Laura and Rebecca
Petero said: 'In Naples, its tradition for one of the kids to get up at midnight and take a miniature baby Jesus figure into each room and bless it. We sing while we do it! My mother made me do it every year as a kid!' *Petero gets trolled by his friends, Nick and Rebecca.
The couch area- Laura and Lauren
Laura said: 'My brother and I always end up gift wrapping the cat's when we're drunk on Christmas Day!'
'We always play games at Christmas Dinner – usually origami…'
Lauren said: Granny buys everyone a scratch card and puts it under the plates at the dinner table. We have to wait til after lunch to scratch it out though!'
'We always get new PJ on Christmas Eve'
'We eat left over Yorkshire Pudding with butter and sugar…'
'Me and my sister always count our presents to see who has the most, then we strategically open them so we both finish at the same time…'
There we have it, I'm not alone and neither are you. Just to set the record, I said I had strange traditions, I eat Chicken Tikka Marsala every year and I also watch The Lord of the Rings in the run up to the 25th. Have a great festive season period all.