January finally arrived, and so too has my new master's adventure and the time for me to start my journey north. I'm glad to say that after roughly 12 hours, travelling 552 km via two coaches, lugging a hefty suitcase with me, I'm now sitting in my new room overlooking a lovely sunset lit Newcastle, typing this. It's been a stressful past week, full of nerves and preparation, but why don't we start at the beginning?
Wait, January?
My decision to start in January involved a few different reasons. I wrote a post about it last month! You can check it out in full here
Essentially, I felt that starting a master's in September was way too soon after graduation for me and that starting in January allowed me time to try out potential job opportunities and let me focus on other personal commitments. This way, I didn't feel I had to rush.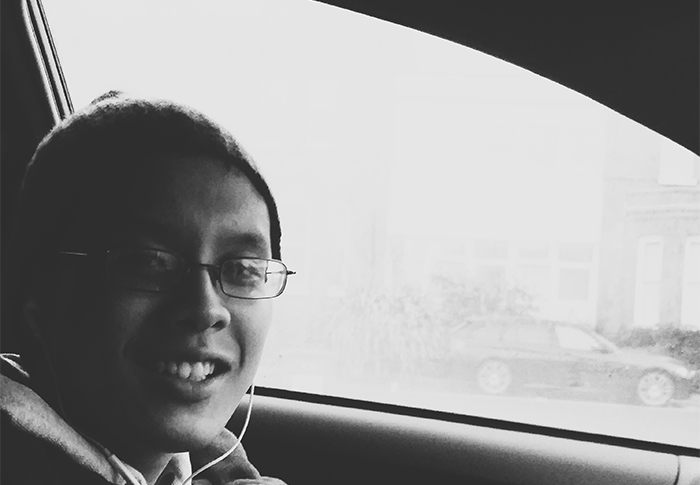 Packing ALL THE THINGS
I'm going to be honest, I had no idea if I was doing this right. For my undergrad, I was able to live at home as the university was only a train ride away. This saved tons of money, but of course, I didn't get the authentic student experience of stressing out over what to pack. But since commuting six hours each way by train (≈ £160) every day didn't really appeal to me moving was the obvious option. Fortunately, one of the residences on campus, Claude Gibb, has a catered option where meals are provided during term times. I felt that for someone like me, moving to a new place and getting used to learning where everything was as well as starting the master's, that this was a good option to start off with.
Thankfully this also eliminated the need to bring cooking equipment. The bulk of my packing included clothes (of course) and bedding (duvet, mattress protector, sheets and pillow), as well as toiletries (electric toothbrush, shaving stuff). Then I threw in whatever else I could; my alarm clock, hiking shoes, plug extensions (which are inordinately helpful by the way), one toilet roll and so forth. Granted, it wasn't long ago, but I can still remember being up at 1 am the night before leaving, desperately shoving my desk lamp into the suitcase. (Fortunately it did end up fitting, and it's illuminating the desk I'm writing at right now.)
The journey north
And so finally came the day of reckoning… by which I mean an 11 or 12-hour coach trip. It was safe to say I wasn't completely mad about it, but the price point was too good (in the off season it's around £12-20. Sadly, I got mine too late and the price had risen to £39, but that was still a lot nicer than the train fare).
I was worried that I had probably packed too much and that they would refuse to load the suitcase, but thankfully that wasn't the… case. I climbed aboard and settled down. The trip was of two parts, first a three-hour journey to London Victoria, then about an hour wait and change to another coach, which would take about eight or so hours. I had wanted to take pictures around London while I waited but sadly said large suitcase demanded attention and refused to move too far for too long before killing my arm. Instead, I had lunch and braced myself for the lengthy leg of the trip.
Although the coach stopped at various places along the way, it was only to pick up and drop off. Thankfully we did have a comfort stop in Leeds, and I used the opportunity to stretch my legs. I was already beginning to have trouble understanding some people so I knew we were getting super close now. Between sleeping (or trying to) and staring out of the window into the darkness, the rest of the journey was mostly a blur. Before I knew it, we were in Newcastle! From there it was just a short walk and bus ride over to Claude Gibb. The hype was real.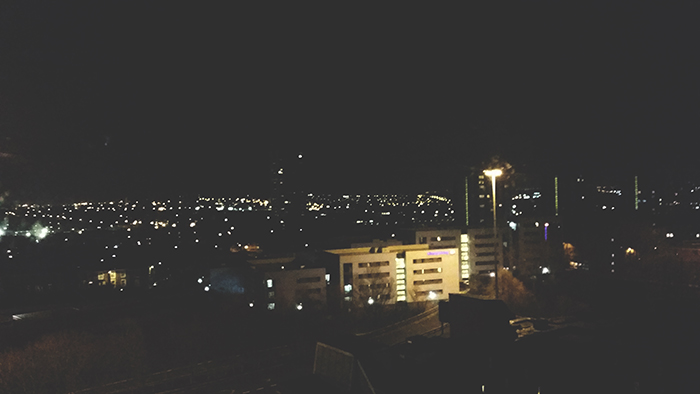 2018: New Year, New Degree
Starting my master's in the new year is definitely a huge motivator. It still feels surreal to be in a new place, surrounded by new people, starting a new adventure. I think that's one of the great things about starting in January. I had a great family Christmas seeing all my relatives and catching up, and now I get to go into 2018 pursuing something I love.
Right now, my only goal is to settle in/survive. Although assuming I make it past the two-week mark, my goals are more likely to be:
Get to know more people on my floor and on my course
Find out more about placements, which I'm eager to start looking into for next year
Find a nice study spot somewhere on campus
Explore Newcastle more and see everything it has to offer
With all that said, I'm looking forward to starting my course for real in just a few days and getting fully stuck into the postgrad life here in Newcastle 😊